Attention all Glossier fans: the wait is finally over. Glossier has finally come to London, permanently.
The makeup and skincare brand was founded in 2014 and over the years has developed a global cult following. Back in 2019 Glossier opened its first pop-up store on 13 Floral street, Covent Garden and we couldn't get enough of it.
Unfortunately, the pandemic stalled plans and shattered our hopes and dreams of a permanent store opening. But now they're back and here to stay.
Glossier made their official announcement on Instagram last Wednesday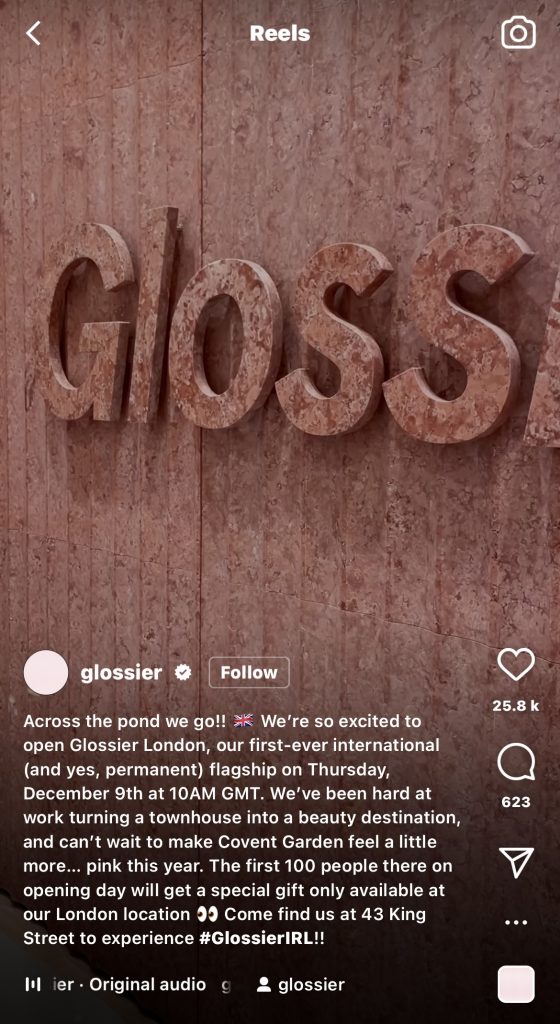 Best of Voice of London…
Where is the new store, you ask?
In the oldest building in Covent Garden: 43 King Street. The new store has come just in time for our last minute Christmas shopping.
On Twitter, fans are losing their minds with excitement over the store's long awaited arrival
We went in on the opening day to see if the store is worth the hype – spoiler alert: it is!
"Our motto is come as you are, that's one of the main things that we stick by"

Assistant Manager from Glossier London
Look at the photo gallery below to get a sneak peak inside Glossier's London store!
To find out what's behind the brand's popularity, we asked fans at the store two very important questions…
What do you like about Glossier products?
What do you think makes Glossier different to other beauty brands?
Here's what they had to say:
Let us know what your favourite Glossier product is on Twitter by using #Glossieraddiction
Words: Erin Kalejs | Subbing: Saray Ramiro Fernandez
Photos and video by: Saray Ramiro Fernandez