Chelsea F.C. have gotten off to a good start since Christmas and haven't lost a match since the World Cup finished and their strongest football players have recovered from their travels from Qatar.
The Blues drew away to Nottingham Forest F.C. on Sunday 1-1, but they managed to snatch a win from Bournemouth 2-0 just two days after Christmas. There was a considerable expectation on Chelsea winning their match against Nottingham Forest as they were leading 1-0 at half-time with a goal from Raheem Sterling. The Blues let their guard down more in the second half and gave away a goal in the second, ending in a draw.
An undefeated run may come to an end if Chelsea's defence will let their guard down again against Manchester City and the robust strength of their striker Erling Haaland. Their match against Nottingham Forest was not a great performance as they had seventy percent of possession over the ball, yet only had half of the shots that Nottingham Forest had in total. Chelsea had a total of six shots, Nottingham Forest had a staggering twelve shots with five of them being on target!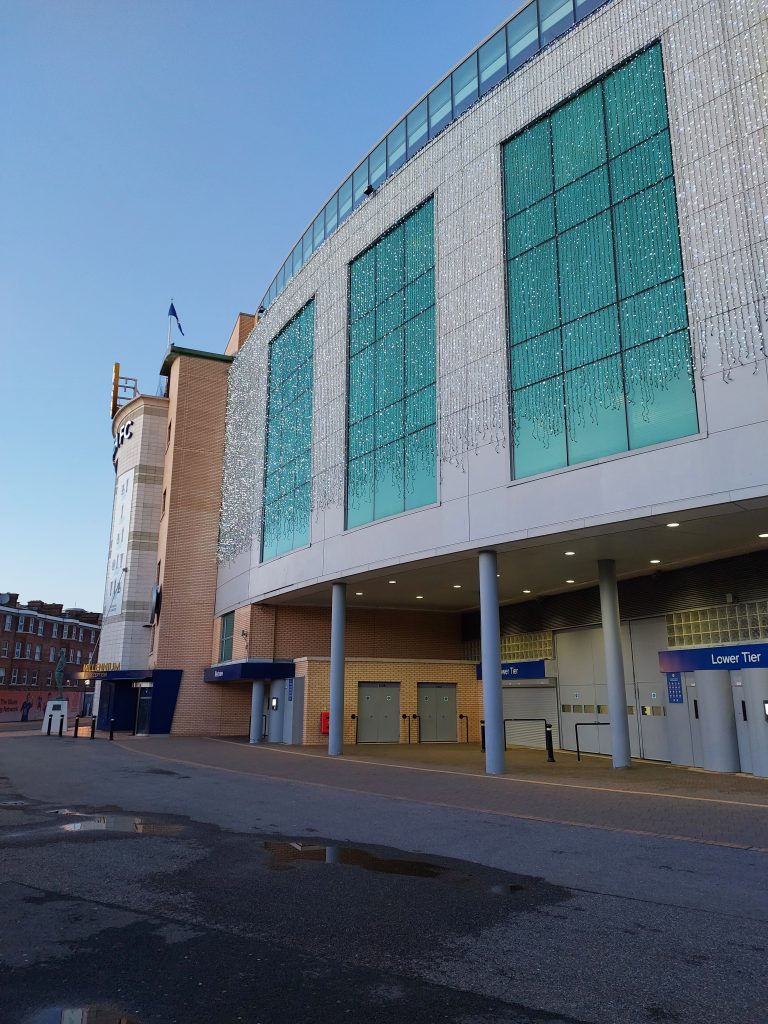 Chelsea have only lost one match this season at their home ground which was against the Premier League favourite winners who are Arsenal at first place. The Blues are at a extremely wide gap in point difference, who are nineteen points behind The Gunners.
This is an additional hope that the manager, the football players and even the fans can look forward to this coming fixture. A Chelsea supporter optimistically said that, "in my opinion, it's an easy game. Chelsea five, Manchester City nil!" With Manchester City being the highest goalscoring team, that's quite a bold statement!
Chelsea currently sits 10th in the Premier League, which isn't a promising outlook for The Blues as they would need to be at least 5th place to qualify for the UEFA Europa League tournament. Before Christmas, Chelsea failed to win a single match in their last five Premier League fixtures.
The football supporter for The Blues also stated that, "we can be top 6" but reaching the top four would be too difficult and far-reaching for the South London club this season. If Chelsea manage to beat Manchester City by a 2 goal lead, that will boost the team up three places up to 7th place.
Winning 5-0 seems unrealistic at this present moment, but the avid Chelsea supporter's second prediction of being in the top 6 in the Premier League wouldn't be so hard to believe and more practical. Fulham fans will most surely disagree.
From his reaction to Chelsea's latest game against Nottingham Forest, he felt, "it was so disappointing". There is an expectation to win matches against teams who reside in the relegation zone, with Nottingham Forest at 18th place. The Blues fan added, "in my opinion, it's an easy game, but I don't know what happened". With the facts showing Nottingham Forest having twice as more shots than Chelsea, the supporter further explained, "maybe our defence, we have some problem".
Regarding the draw being a disappointment for the Chelsea fan, The Blues have actually one of the lowest conceding football clubs in the Premier League, from 18 goals being scored against them within 16 games. They are the fourth best team in not allowing their opponents to concede goals against them.
With the match against Nottingham Forest now in the past, the fixture on Thursday against Manchester City has not shaken the confidence of the Chelsea supporter. He went on to further his claim by saying, "we will beat them twice, I believe that".
The faith in his team still holds strong. Thursday will show whether the players have confidence with themselves and how they will relate with their manager's decision of formation before the match. It will be an important match for Chelsea to win so they can stay out of the bottom half of the Premiership. Manchester City will also not want to let the title race slip into the hands of Arsenal. This will be the first match between Chelsea and Manchester City. Time will tell who is the better side.
Words: Tadhg Ormond | Subbing: Andrea Rezman