Fulham football players wore black shirts in remembrance of George Cohen, 1966 World Cup winner for England, just before kick-off in their Boxing Day football match against Crystal Palace.
George Cohen passed away last Friday, and a one-minute silence was held just before Fulham's football match started on Monday. Cohen served his entire 13-year football career at Fulham F.C. as a right-back and played a total of 459 games with the club, scoring 52 goals.
After venerating England's 1966 World Cup winning hero, Fulham won a thrashing 3-0 victory against Crystal Palace at their home stadium in Selhurst Park.
The veteran was seen as a significant and loyal member of the club. His passing was important for the football team and spurred the morale for Fulham to play well to honour him. Only five other football stars have had more appearances for Fulham than Cohen.
The match that commenced between Fulham and Crystal Palace was high energy and intense. Two red cards were shown to players from Crystal Palace. Both teams were motivated to win for different reasons. Fulham thrived to play in respect of their legend, while Crystal Palace was driven to reach the top half of the Premier League, and had the backing of their fans cheering them on at their home stadium.
Fulham, in the end, had the edge over Crystal Palace in their victory, with 61% possession of the ball in and eleven shots on target, while 'The Eagles' weren't able to have a single shot on target during the whole match. George Cohen would have been proud of their defence as he himself was a right-back!
With George Cohen being present during the win of England's first and only World Cup victory in 1966, there is still hope that Gareth Southgate can bring it home and secure an international trophy as England's manager. Whether this will be the European Championship or the World Cup, this is something English football fans will have to wait and see.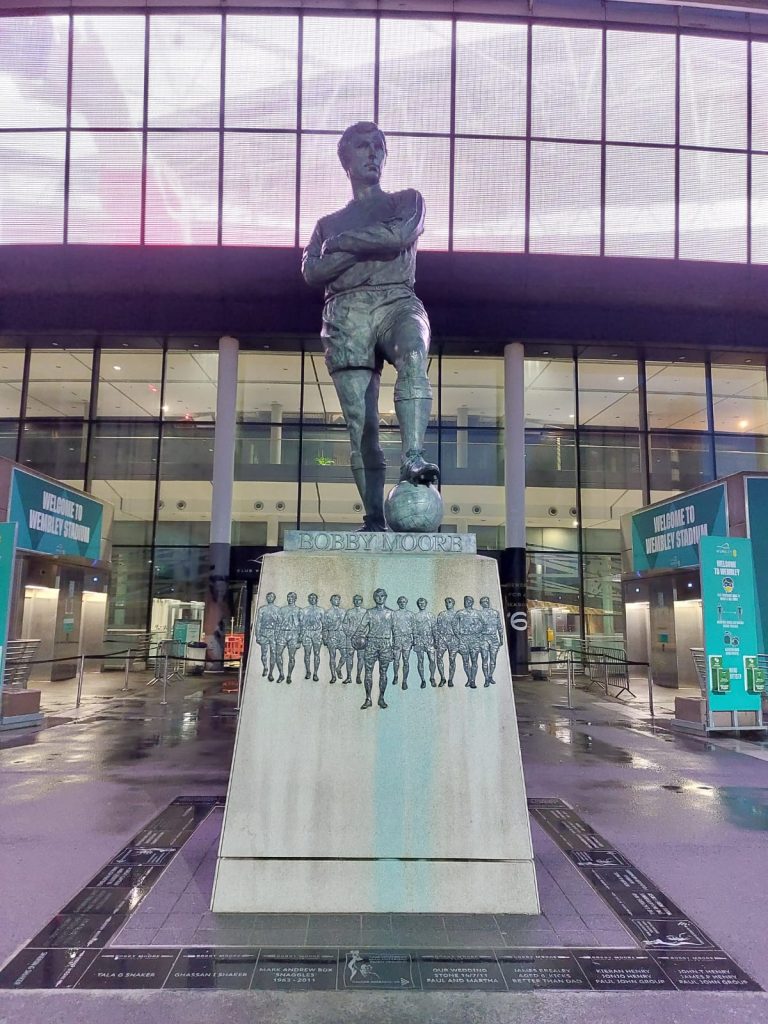 Southgate was confirmed to stay as the manager of the English national football team as his performance was credited at a good standard. The style of play he usually decides to use with the England squad is more defensive, and he uses aggressive tactics on rare occasions, if England is losing in a match. His contract has been extended until 2024.
Jack Grealish, an admired Manchester City footballer who plays midfielder, is aggressive and fast-paced. Although this greatly contributed to Manchester City winning the Premier League, it's a risk Southgate doesn't wish to take in using Grealish on the pitch.
George Cohen would have been the ideal player for Southgate to play as a defender and he will be missed by the nation. Luke Shaw, currently playing as the main left-back for England, would have been the perfect contribution with Cohen to stop the attacking opposition running down the wing and breaking any counter-attacks. Maguire would be on the bench!
At Wembley, an England football supporter and Chelsea fan gave his thoughts on Southgate's role as England's manager, and he said: "I think he's probably the best manager we've had in a long, long time".
He further discussed why Southgate should stay as stated: "we haven't failed in qualifying, that's something we used to do".
Failing to qualify for competitions usually constitutes a manager being sacked by the club. Past England managers who were let go for failing to qualify for international competitions include Kevin Keegan and Steve McLaren. Southgate has successfully qualified for every international competition so far and no concerns has been raised by The Football Association.
Whether or not Gareth Southgate will bring back a trophy, the English football fan said, "one day it will click, and one day we can forget about 1966". If George Cohen was able to 'bring it home', perhaps Gareth Southgate has the ability to seize one before his contract ends.
Words: Tadhg Ormond | Subbing: Andrea Rezman