From Y2K corsets to authentic 1950s floral dresses; here are our five favourite Brick Lane vintage stores that not only cater to popular trends, but don't break the bank.
Check out this video to join us as we explore Brick Lane:
Littered with vintage boutiques and colourful stalls, Brick Lane is famously known for its vintage fashion and although it makes for a great day out, a lot of the fashion can be very expensive. However, when you've been shopping in the area for three years, you begin to find some hidden gems in and nearby Brick Lane that not only have authentic vintage items but are also reasonably priced.
Atika
Price range: ££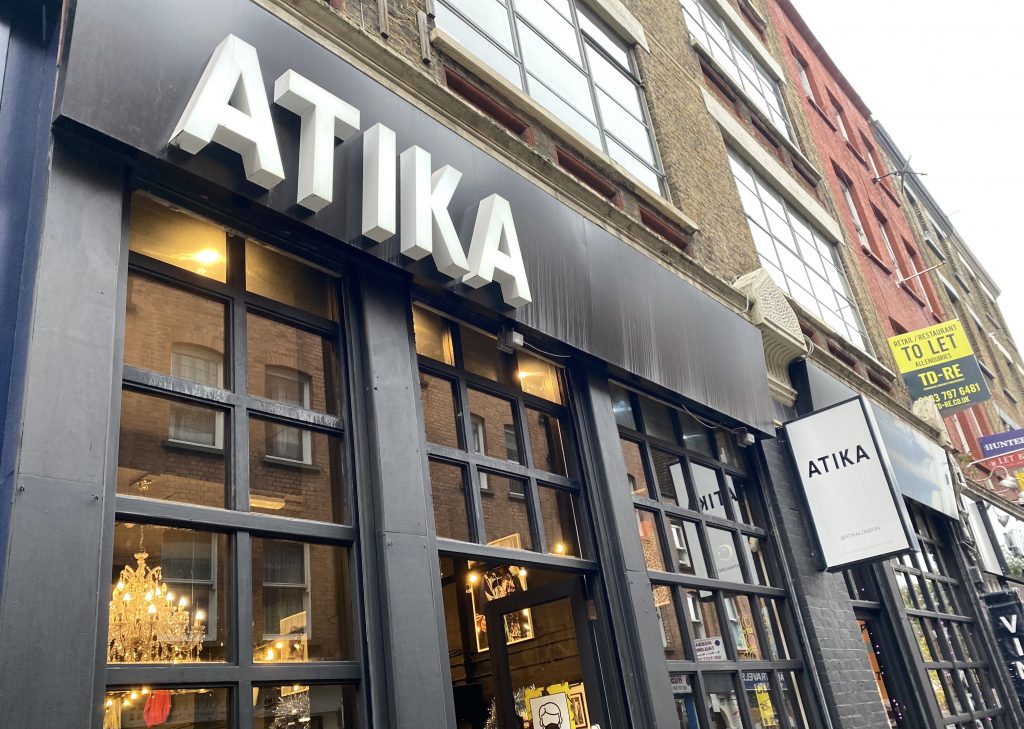 Starting off with the biggest and most known vintage store in Brick Lane, Atika brings a large variety of items appropriate for an array of styles and interests. With five rooms, two floors and 20,000 vintage items, Atika is home to a variety of styles, with stock ranging from 2000s corsets, baggy hipster shirts and slip dresses. Whilst exploring the area, Voice of London spoke to Imogen Ridgway, 22, who told us that: "I've always enjoyed Atika because it has a bit of everything. It supports independent, small businesses and also offers handmade, sustainable clothing and a variety of second-hand items that are known for their good quality." Their vintage pieces are fairly affordable compared to other stores and they often have a huge sale section downstairs where most items are below £10. The store offers a 10% student discount all year on vintage and handmade items branded by Atika. 
Here After
Price range: £££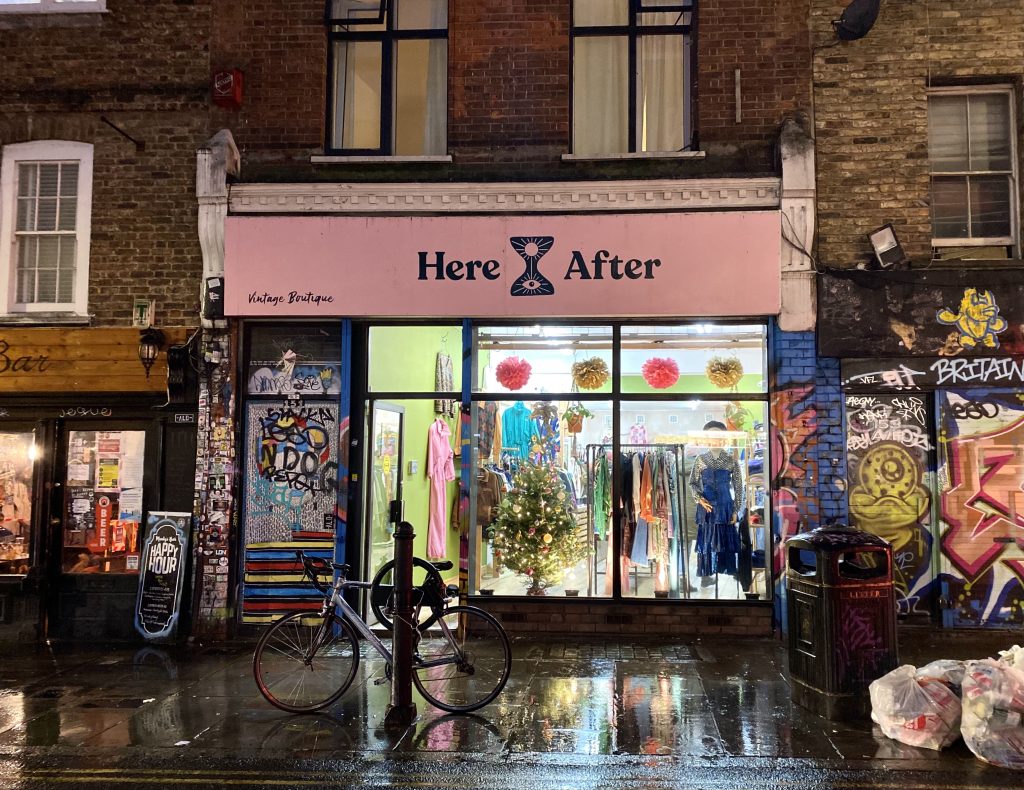 A store that specialises in bold textures, patterns and designs; Here After is the place to go for colourful dresses and handmade chunky jumpers. With a beautiful atmosphere and staff steaming the clothing items post try-on, it is clear this store is aesthetic orientated. The store specialises in designer and authentic vintage fashion ranging from the 1950s to the 2000s; every piece hand selected and curated. Designer vintage is never cheap, however, the accessories and more trendy items here are highly affordable. Whether you're a fan of collecting vintage items, or buying more on trend items such as milkmaid tops, this shop has something for everyone. Don't miss their stand in the Brick Lane Vintage Market for even more gems.
Vintage basement/ Non-stop vintage
Price range: £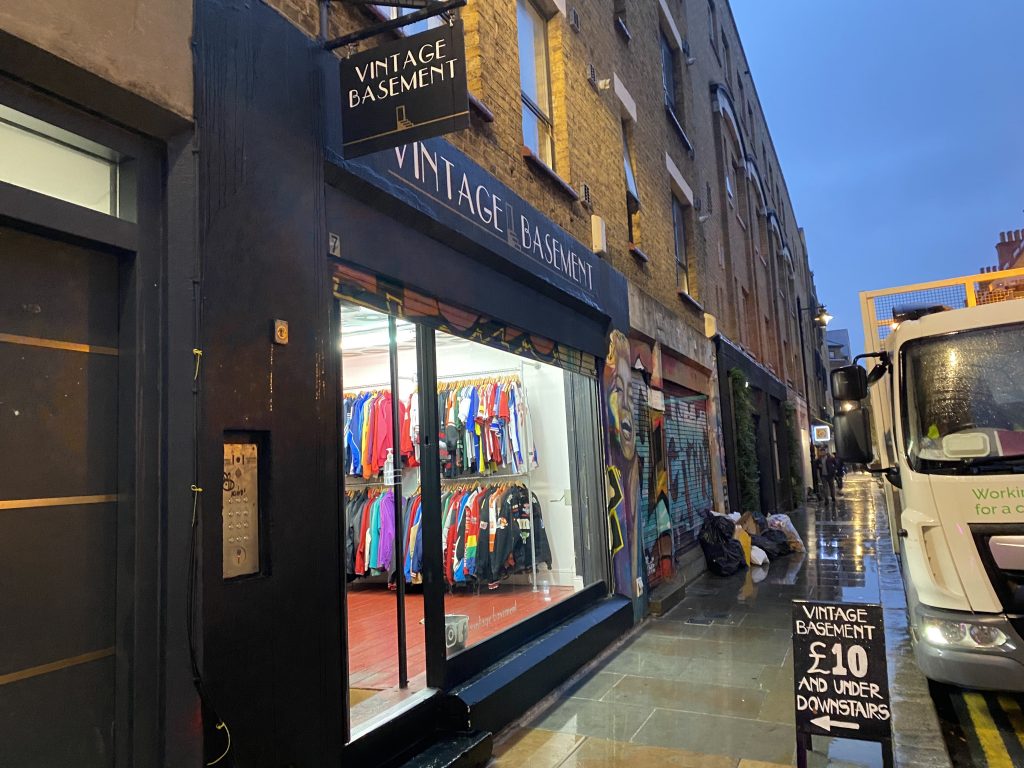 Being sister stores, these shops are just 2 minutes away from each other and they're probably the most affordable vintage stores in Brick Lane. These stores offer not only your typical vintage stock such as coats and jackets, but they also have £10 sections with a huge range of great items. The stores almost feel more like a charity shop, stocking more recent items such as 80s style jackets and 90s sweaters. The items in the £10 sections quality definitely doesn't match up to that of the rest of the store, but for the price they're perfect. However, this is not the place to go for feminine clothing, as these stores go for a more androgynous look, stocking mostly shirts, jumpers and t-shirts. It is also important to remember that outside of the bargain section, the stock is more expensive, featuring mostly designer items.
Ominos Vintage
Price range: £
From cropped men's shirts to skimpy slip dresses, Ominos is the perfect store for Tiktok trendy styles at a lower price. The store is largely stocked with graphic tees, cropped vintage men's shirts and hankie tops; all on trend items for vintage stores currently. Alongside this, Ominos has the best variety of vintage animal print items, ranging from lacy corsets to fur coats. Because of this, the items are definitely more geared towards 90s and Y2K fashion, meaning the store features a modern vintage vibe over more classic designer fashion. Therefore the store is very in tune with modern trends, with their large collection of affordable accessories that range from colourful patterned socks to fluffy bucket hats. Compared to other stores in the area, the prices are fair and you can often nab yourself a 3 for 2 deal.
Cream Vintage
Price range: ££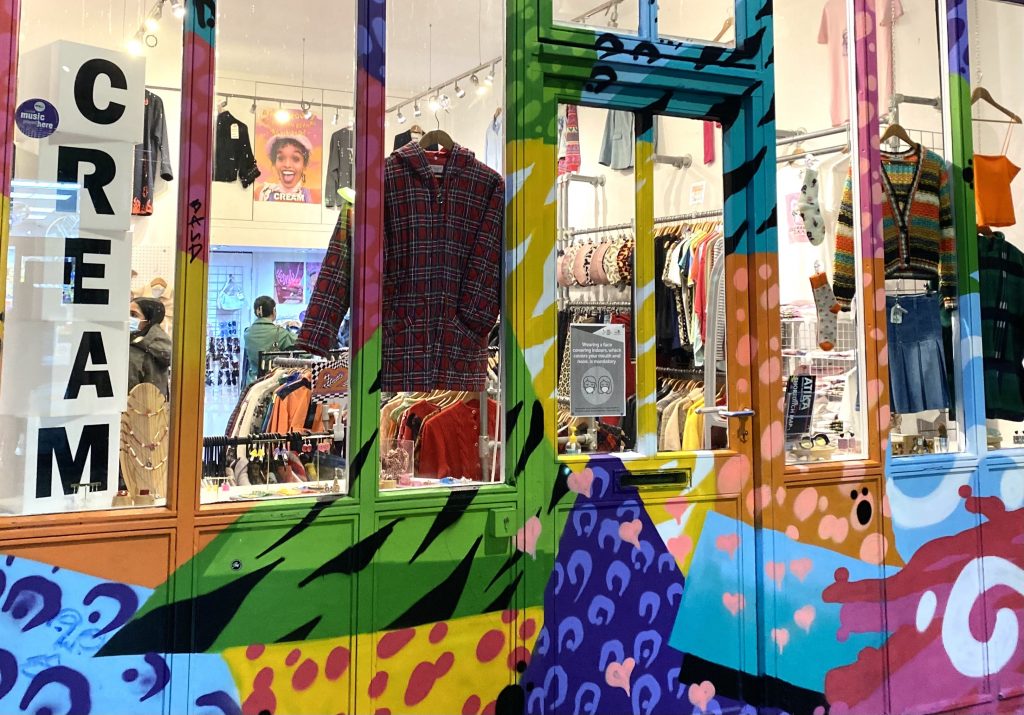 Cream is the perfect balance of trendy vintage and designer brands. The store orients itself with trend based vintage clothing, specifically catering towards Y2K styles, from their in-house graphic tees showing popular TV shows and celebrities to their large selection of 90s style slip dresses and oversized jumpers. Simultaneously, they also specialise in affordable designer and luxury vintage; this is the store to go to for vintage Prada and Versace dresses. The store is also conscious on promoting sustainability by transforming damaged clothing, into unique customised vintage pieces. Their accessories are also a defining part of this store, with Nia Jones, student, telling us that she "really liked their unusual earring collection that varies from miniature wine bottle earrings to tiny baby Jesus".
Wondering how to find each store?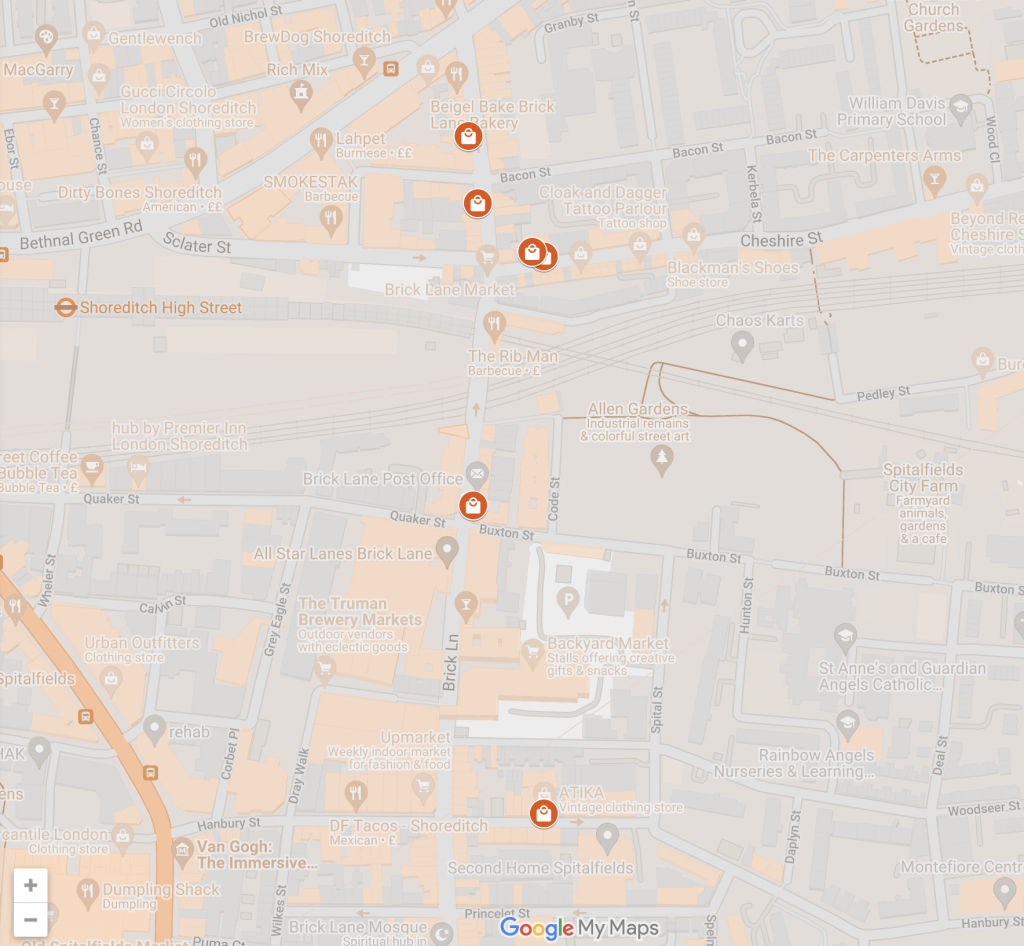 Words, photos, TikTok and map: Tia Janowski | Subbing: Hannah Ozkadi
TikTok music: I Love You So by The Walters