It's that time of the year, it's Christmas time again! Wherever you go you cannot escape the Christmas spirit that's everywhere.
Whether it's festive lights around the city or winter decorations in a shop window. You cannot help but smile and feel the holiday spirit! We've got you covered with 10 amazing Christmas markets around London to put you in an even more festive mood.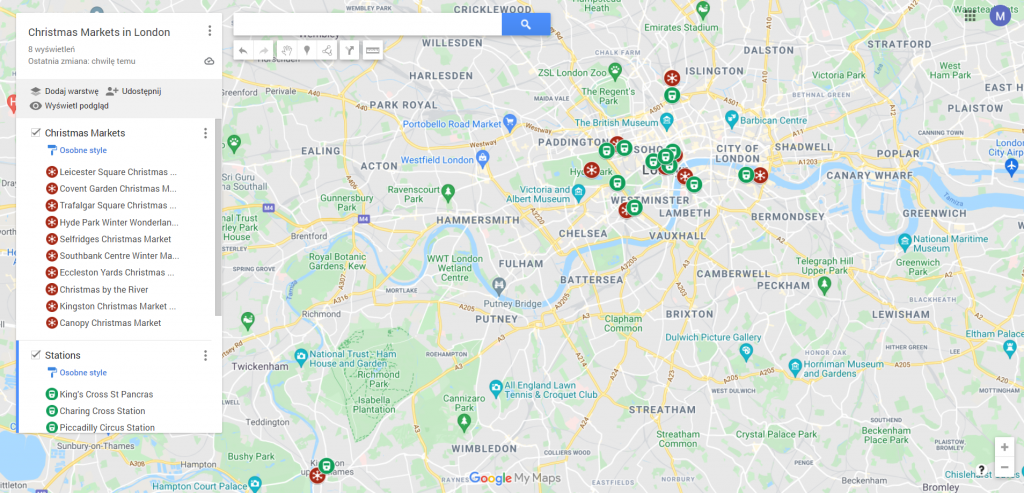 https://www.google.com/maps/d/edit?mid=1W7Cp8RJiu5WRcV_k3yzzOtp7YKJkpHIf&usp=sharing
1. Hyde Park Winter Wonderland
We have to start with the biggest and most famous market in London. Winter Wonderland takes place every year in the heart of Hyde Park. You'll discover many wooden chalets filled with unique gifts as well as fun activities to do. You can put your skates on and enjoy your time while listening to live music. Or have an amazing view of London's skyline from The Giant Wheel. The attractions are endless. This year you can go to Winter Wonderland and have fun with your friends, family or your date until January 3rd. But keep in mind to book your tickets in advance to go into this magical, little valley.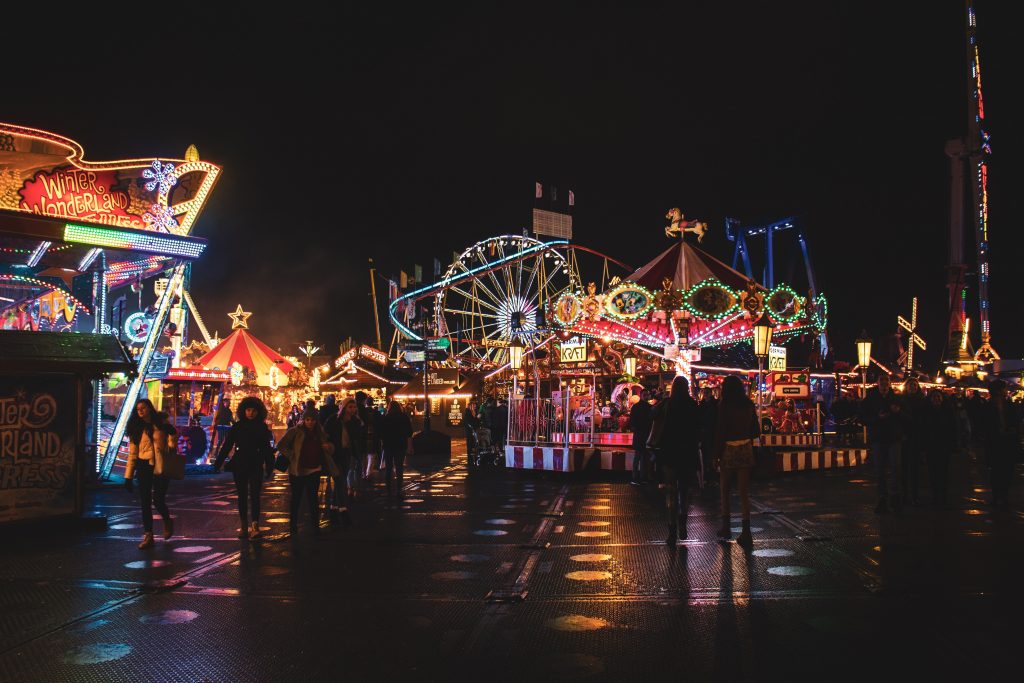 2. Eccleston Yards Christmas market
Less known but as amazing as other markets, Eccleston Yards Christmas Market is located in the beautiful courtyard in the middle of Belgravia. It takes place every weekend until the 19th of December. So, this weekend is your last chance to go and enjoy your mulled wine and live performances. You'll find amazing handmade homeware, jewellery and other things that would make an astonishing present.
3. Covent Garden Christmas Village
We all sometimes wish for a perfect, white winter we always see on TV and thanks to Covent Garden Christmas Village and its famous Christmas tree you can enjoy your magical scenario for a bit as it snowfalls every full hour. It's the best place to get your mulled wine, hot chocolate or churros and enjoy your dream winter for a second until the 8th of January. 
4. Southbank Centre Winter market
Follow twinkling lights along the Thames and it will lead you to a cosy winter market where you'll find delicious street food, pop-up bars and amazing festive treats. Southbank's riverside is transformed into a small winter paradise with wooden chalets that are filled with global cuisine. The market is open until the 21st of December.
5. Leicester Square Christmas market
Christmas at Leicester Square is back to put you in a festive mood. The place that is a home for flashy, loud film premiers transformed into a stunning, little place of a classic Christmas market with delicious food, hot drinks and handicraft goods. On top of that, you can enjoy a list of different shows in a traditional 1920s Spiegeltent. The Leicester Square Christmas wonderland will stay open until the 9th of January.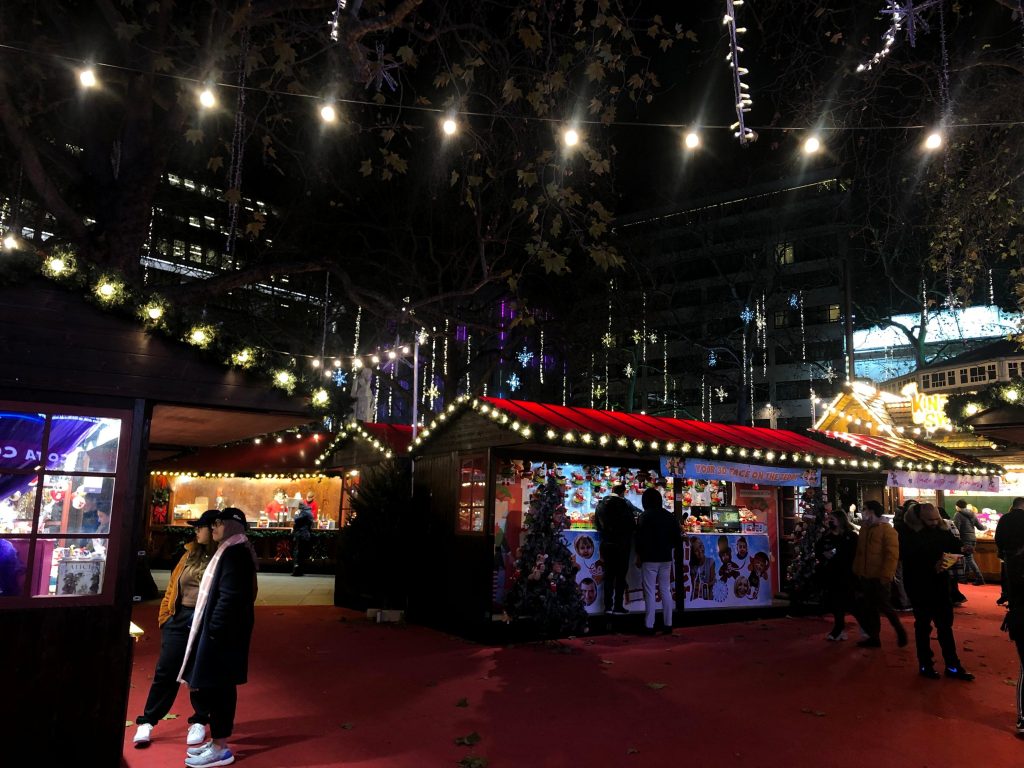 6. Selfridges Christmas market
If you're in a need of a festive cheer Selfridges Christmas market it's the best place to go. Located in the heart of central London and its famous mall, further to Edwards Mews, at the rear of Selfridges. On your way there you'll see gorgeous Christmas lights around Oxford Street and once you're there unique attractions will be waiting for you with a beautifully decorated Christmas tree by Jo Malone London. Your London Florist will be read to make you a personal wreath. Moyses Stevens will be there to help you choose your perfect Christmas tree in case you still haven't got one and even help you decorate it! Book your tickets for free right now and don't waste any time as this exclusive market will be open only until the 24th of December.
7. Christmas By The River
What's more magical than spending some quality time in a festive surrounding with a beautiful view of London Tower Bridge. The astonishing under the stars market is filled with wooden huts full of perfect Christmas unique gifts and as always delightful food and other festive goods. Christmas By The River will be open until the 2nd of January.
8. Kingston Christmas market
A European style festive valley where you'll discover over 40 wooden cabins with a treasure trove and unique gifts and crafts. You can grab a hot drink or roasted chestnuts and get comfortable next to the fire pit while kids can have fun on the vintage carousel. Grab your warm coats and get into festive spirit until the 24th of December.
9. Trafalgar Square Christmas market
Let's be honest who can get enough of Christmas markets? Especially, in a Christmas season, so here is another one located in an iconic London's square. Trafalgar Square market comes from the same team as the Leicester Square valley. You'll get to see the infamous Norwegian tree that everyone is talking about while strolling through over 20 stalls and in the middle of that you can catch a break to try a delicious bratwurst. It will stay open until 4th January.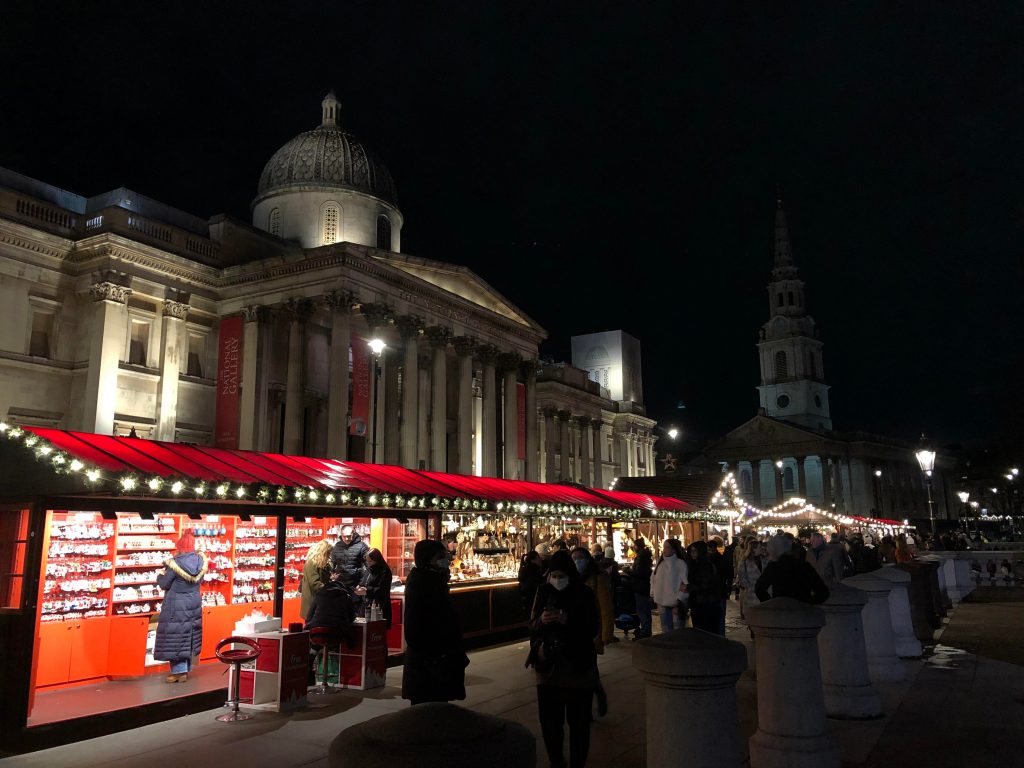 10. Canopy Christmas market
Last but not least, King's Cross' Canopy Christmas market with special weekend event programs! For the last weekend before Christmas, the market is extending its craft sections for last-minute presents shopping. It's a perfect place to go to and pick up unique gifts for your loved ones and enjoy street food and drinks.
Don't waste your time and have fun visiting the top 10 Christmas markets around the city! 
Have you visted any of these places? Let us know right now which market was your favourite!
Want to read more? You might like…
Words by: Martyna Rozenbajgier – Subedit by: Susanna Borio