Throughout history, no generation was able to develop global awareness at the same rate that our generation has. With every year passing, we become more and more aware of what's happening around us and these past three years were no different. The 2020's has taught us that we take everything in our life for granted, that we take our earth for granted, causing us to look for ways to be more sustainable with things we use every day that we never considered before, such as fashion. The more that fashion becomes accessible and cheaper with the help of fast fashion brands, the more that it effects our planet. Here are several up-and-coming sustainable fashion brands that you should look into the next time you're in the mood for a closet makeover.
3 Women Co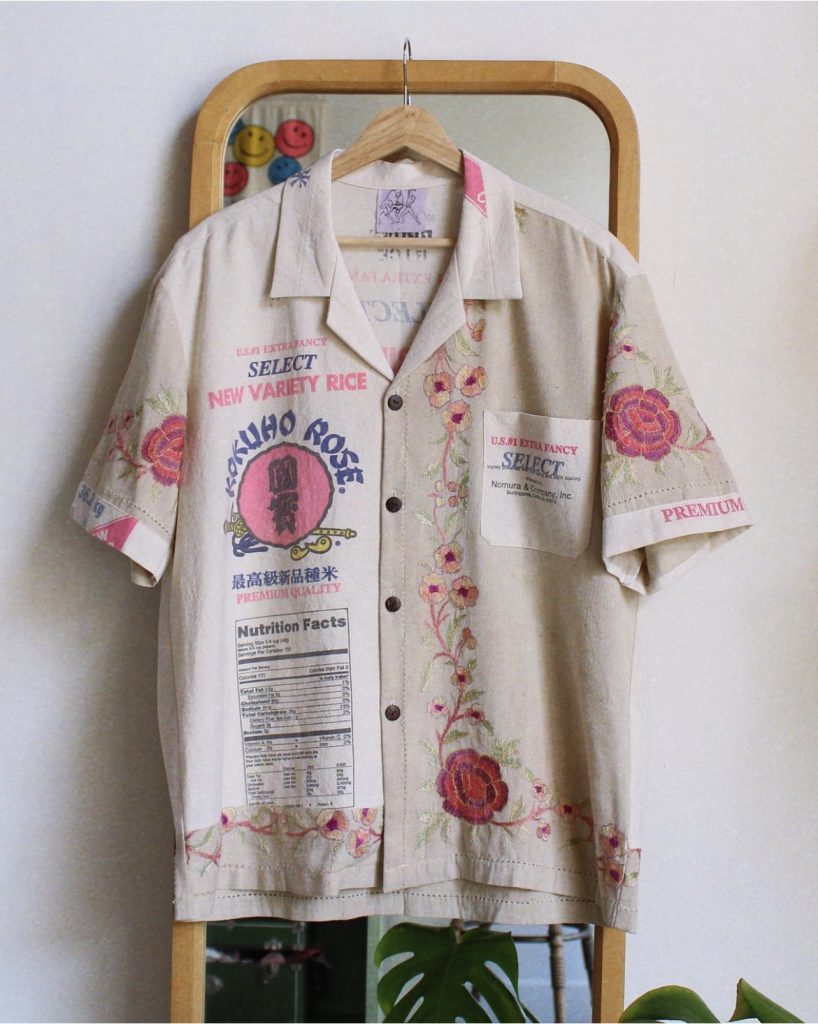 "3 Women" was established in 2017 in Long Beach, Califor- nia. The company is owned and run completely by women. This fashion brand takes sustainable fashion to a whole new level. "3 Women" specializes in making vintage clothing by turning retro kitchen ingredient sacks such as 1960's bags of rice, bags of bird feed, or even flour sacks, into tex- tile for garments. If you want to make the shopping experience more personal, you can take any vintage kitchen fabric that you own, and they can customize it for you into any article of cloth- ing that you want.
The Epoch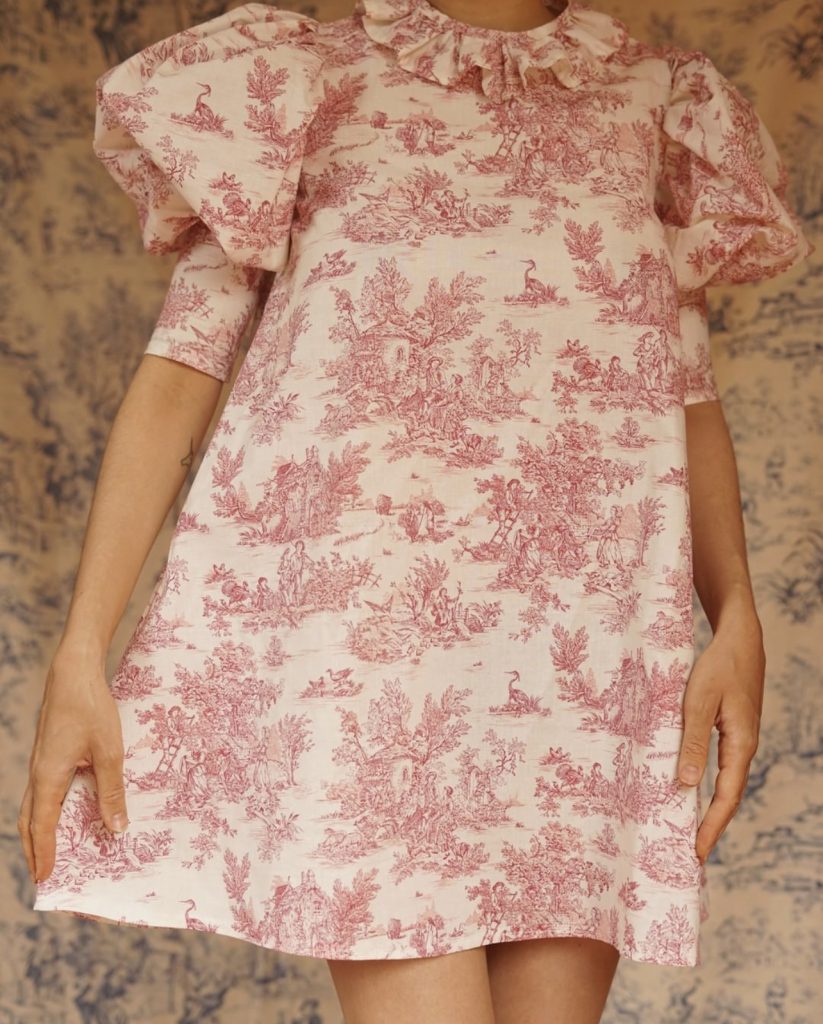 The Epoch is a one-woman team fashion brand created in 2018 in London by Tirinidad Segura. The Epoch is dedicated to making vegan, cruelty free, sustainable clothing. The brand's best seller is the chinoiserie print clothing, which you can find on jackets, skirts, pants and even face masks, so you'll never have to worry about a face mask ruining your outfit's color coordination. What is really amazing about The Ep- och is that they make clothing that is not limited to one fashion era or season. Instead, they cre- ate timeless articles of clothing, so you'll never have to worry about them going out of style. We all know it's about recyclable fashion these days.
Sézane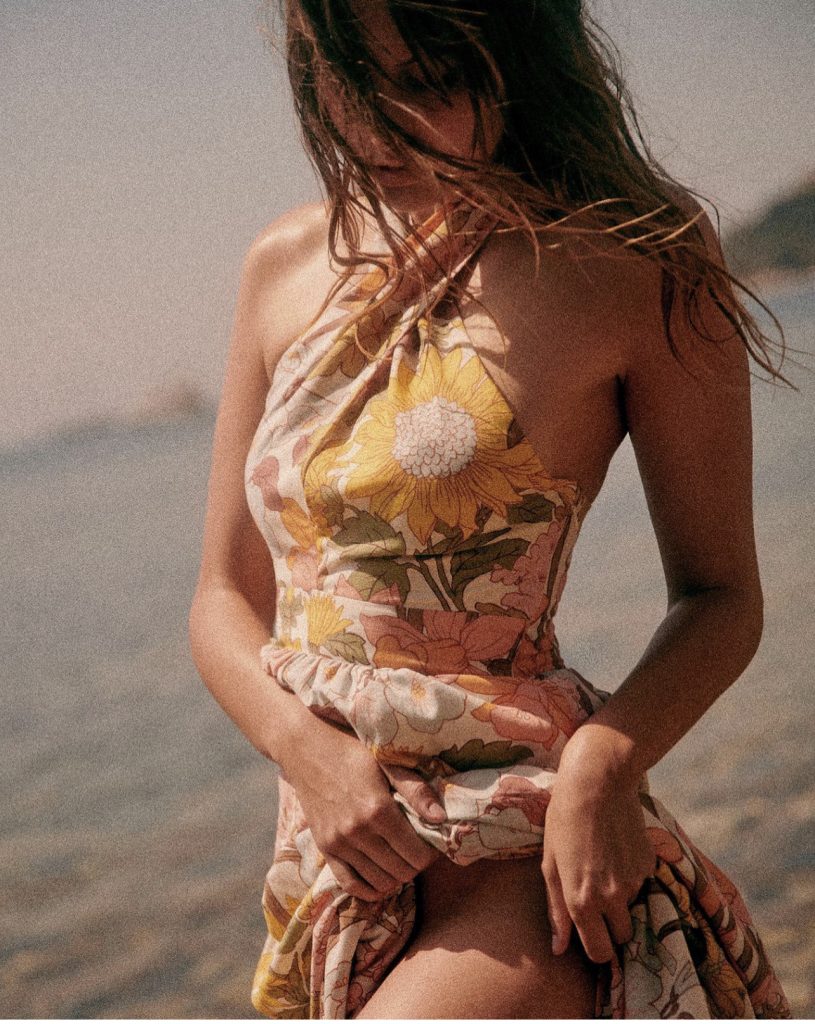 Sézane is a Paris based, female owned fashion brand created in 2013 by Morgane Sézalory. The brand's mission is to deliver high quality, elegant pieces that "are made to be worn forever," Sézane is another brand that encourages recyclable fashion. The brand is on its way to being even more sustainable to, as of 2020, 70% of their materials are eco-friendly.
Kristin Mallison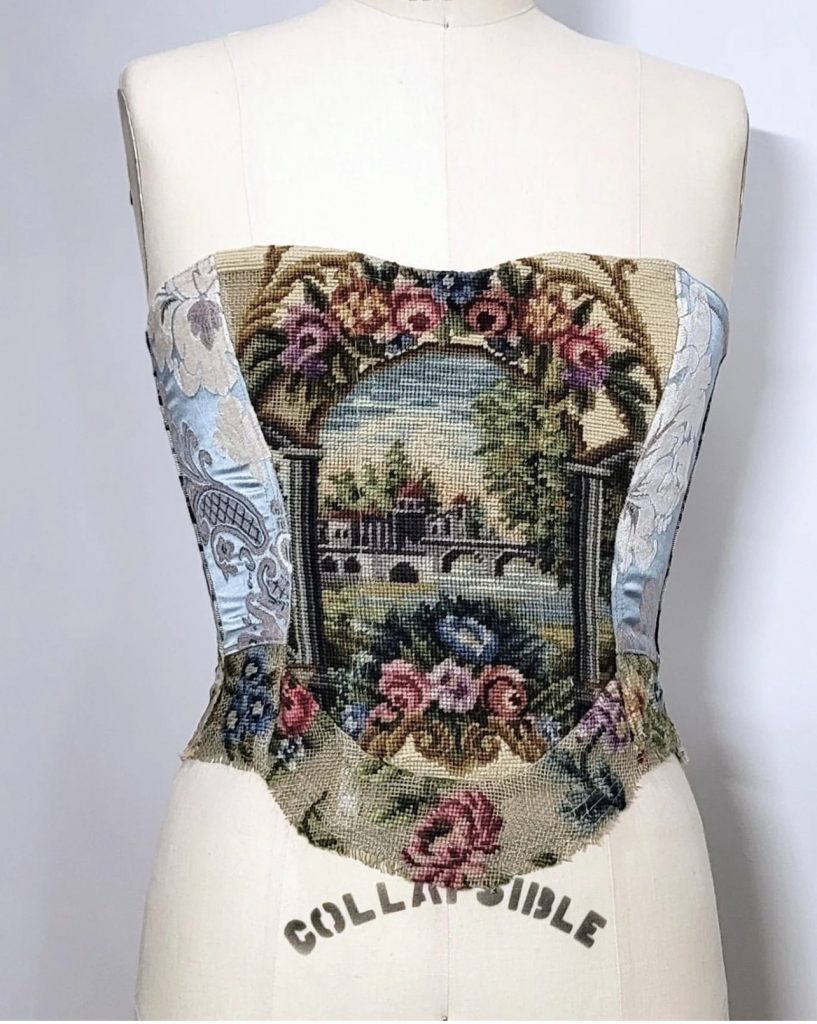 Kristin Mallison is quite an un- usual fashion brand that takes an even more unusual approach to sustainability, but we're defi- nitely here for it. The brand was created by Kristin Mallison and is based in Brooklyn, New York. They specialize in making clothing out of old furniture and upholsteries and gained a lot of attention in 2020 after their up- holstery corset was featured in Vogue. This brand makes one-of- a-kind pieces, that uniquely com- bine elegance, high fashion and sustainability.
Written by Mohammed Aljarba