In the aftermath of TfL denying Uber a license renewal to continue its services for being unfit to do so, its stocks have been witnessing a decline.
To mark this change of event, here's an infographic highlighting some of Uber's highly controversial moments in recent years.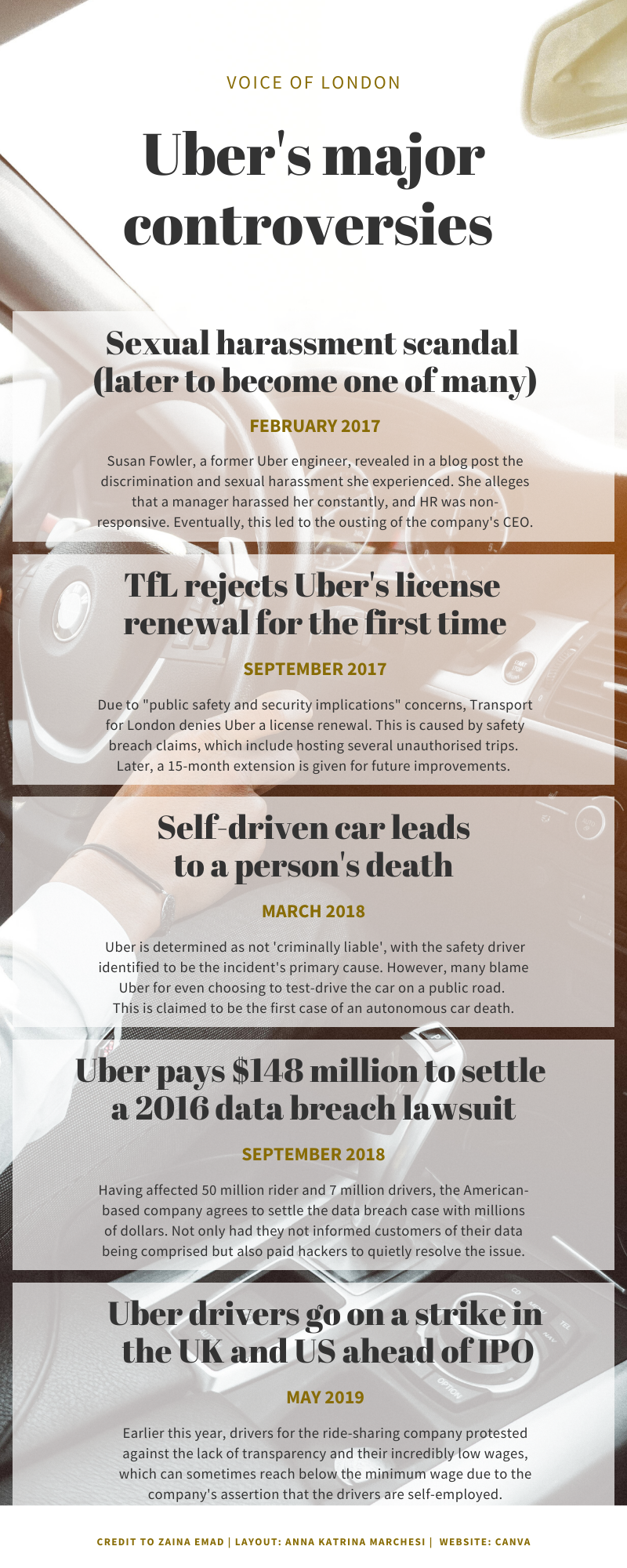 The ridesharing company revealed that it will be appealing this decision, and can continue to offer its services until then.
Dara Khosrowshahi, the company's CEO since 2017, criticised TfL's course of action:
We understand we're held to a high bar, as we should be. But this TfL decision is just wrong. Over the last 2 years we have fundamentally changed how we operate in London. We have come very far — and we will keep going, for the millions of drivers and riders who rely on us.

— dara khosrowshahi (@dkhos) November 25, 2019
Sadiq Khan, too, addressed the issue this morning via a Twitter statement:
My statement on TfL's Uber decision. pic.twitter.com/h8tiQeFQBH

— Sadiq Khan (@SadiqKhan) November 25, 2019
Editor's Picks:
Words and infographic: Zaina Emad | Photo: Freestocks-photos at Pixabay
Infographic layout: Anna Katrina Marchesi | Infographic website: Canva