Today is the first day of an eight-day strike that will affect multiple universities across the UK. Universities will be fighting to call out employers to resolve issues on pay, pension and working conditions. These strike actions have built up over the past couple of months so if you have missed out on recent events, here's a timeline to get you started: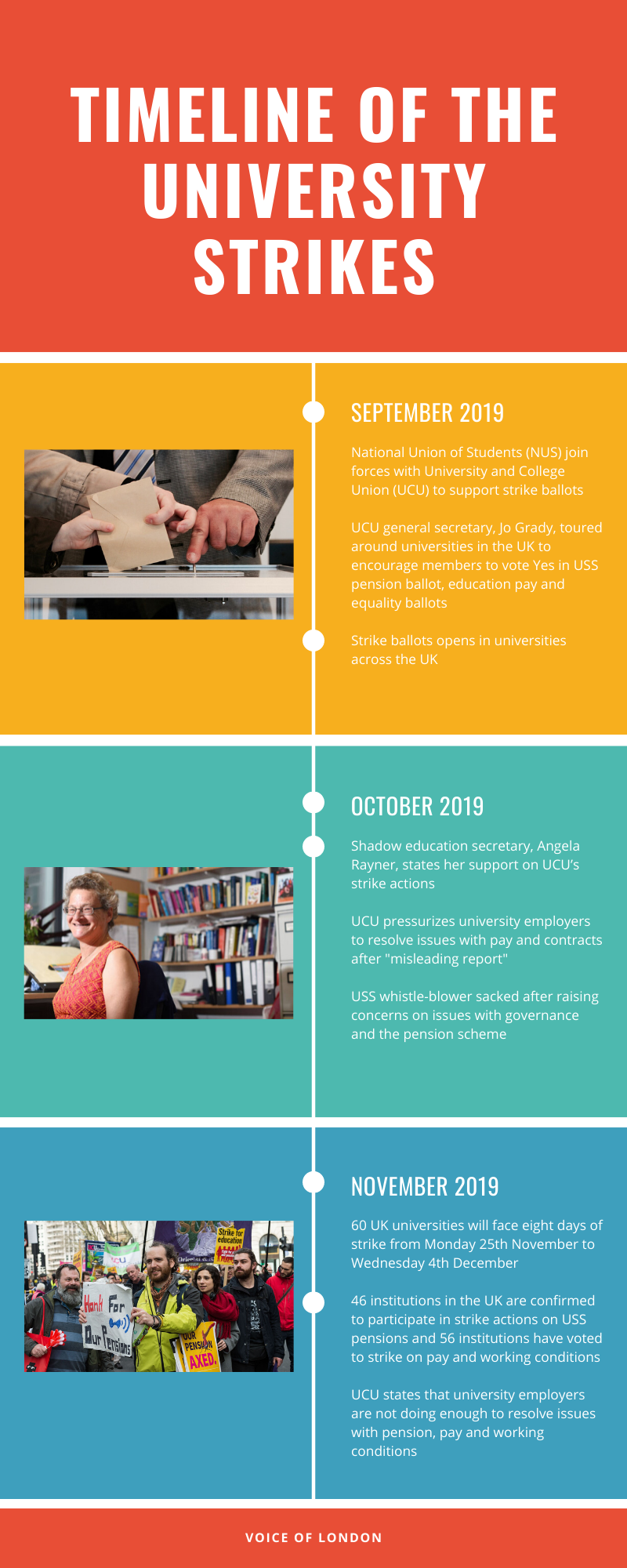 The VOL team asked students from different universities on their thoughts about the eight-day strikes:
Ore Amusan, a student from Sheffield Hallam University stated, "Not the whole university is on strike. Only one of my lecturers will be striking. It's going to affect one of my classes because that will be postponed…".
Other students were unaware of the purpose of the strikes. Trinity Igbinigie, a student from the University of Brighton, said, "I don't know what the strike is about … something about pensions, I think.". Husam Abukhshim, a student from the University of Sheffield, shared a similar sentiment, "To be honest, I have no idea what they're striking about. It's just stupid that I miss lectures but still get examined about it.". Max Haines, a student from Courtauld Institute of Art commented on the eight-day strikes, "I have an essay due next week but the classes that I am missing will cover what the essay is about.".
Some have expressed their sympathy for academic lecturers. Amy Ngiem, a student from the University of Manchester stated, "I think it's their right to strike because they [academic staff] deserve to be treated better. I can't imagine the workload they have – doing their own research and teaching three different year classes and mentor PhD students etc.".
If you would like to read more about the strikes, check out:
Is your university affected by the strikes? You can see the full list here.
Editor's Picks:
Words and infographic: Abigail Obina | Image credits: Unsplash and Financial Times | Cover photo credit: Unsplash
Infographic web-maker: Canva