By Tori Schiefer
This year the HallyuPopFest is coming to London, but K-Pop Fans aren't nearly as excited as you would expect. Will this frustration die down, or is the festival doomed to fail?
The HallyuPopFest was started in Singapore in 2018, and this year it's making its international debut as the first K-Pop festival in the UK.
The last few years have been monumental for the K-Pop industry with many artists like BTS and BlackPink achieving international mainstream success. It's no surprise to see a K-Pop Festival coming to London as the genre's popularity increases- if anything, it's shocking that it took this long!
With artists such as Hwasa, ASTRO, Kep1er and ONEUS in the lineup for the festival, there is a lot to look forward to. However, while browsing their Instagram page, the comments on many of their posts discussing the tickets and their pricing are noticeably turned off. 
When comparing prices between 2019 in Singapore and this year in London, the differences are quite noticeable, with most tickets costing around £40 more (if you go in order of price and not category).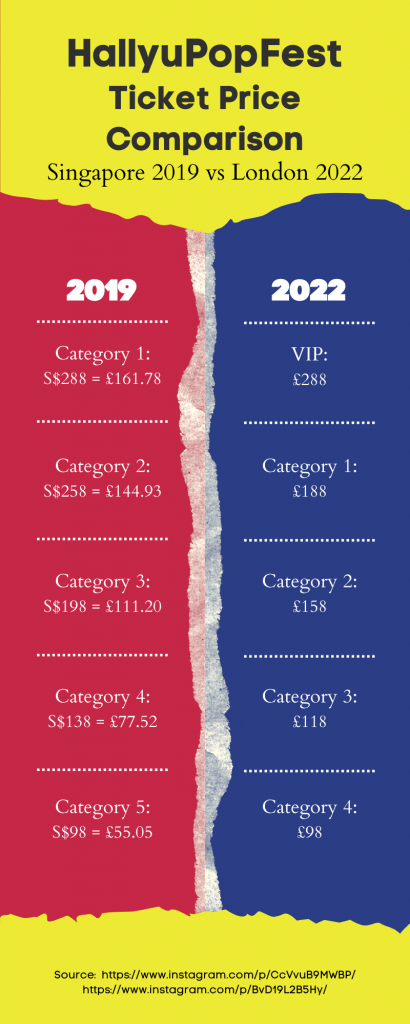 This hasn't gone unnoticed by fans, who have taken to flooding the comments section of the rest of the HallyuPopFest Instagram posts, begging them to lower the prices. The company has made no move to explain these differences, which has further angered fans. With the pandemic and recent financial crisis in the UK, many can't afford those kinds of costs, especially if they are mostly going to support one or two artists who have a 40 minute set each.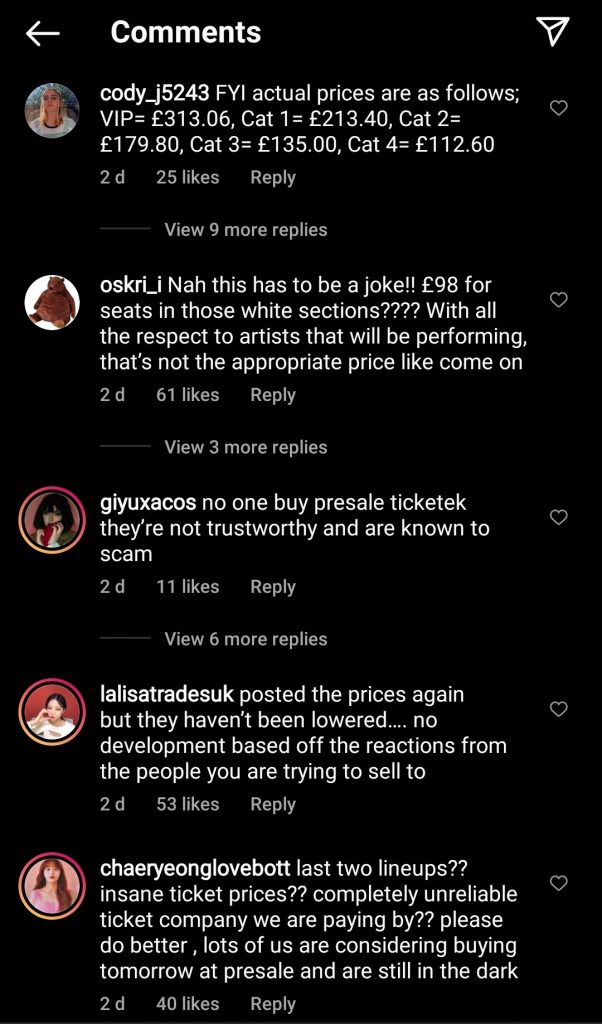 Despite the talent of the twelve artists that have been announced, many feel that the ticket price increase isn't justifiable unless they have some major names as the last two headliners. There's been no word about when those last headliners will be revealed though, and we are already past the presale period and into general ticket sales.
Are you going to HallyuPopFest and what do you think about these prices? Let us know in the comments!