Established comic artists, who have many Kickstarter campaigns under their belt, shared their tips and tricks on promoting and crowdfunding your first comic.
A panel of creators, including Matt Garvey, Joe Glass, Rachael Smith and Lyndon White unrevealed the secrets of a successful comic launch at the London Comic Con.
David Molofsky, who has managed the marketing of more than 100 comic book crowdfunding campaigns as Editor-in-Cape of AP2HYC.com, served as the panel chair. With him joined Mae Trumata, freelance journalist, and member of AP2HYC.com, to give some insight into the campaign process.
Why use Kickstarter?
Kickstarter aims to bring creative projects to life, anything from theatre to games, from comics to photography. It is a palace for creators to share new ideas and visions, and work  with communities to fund them.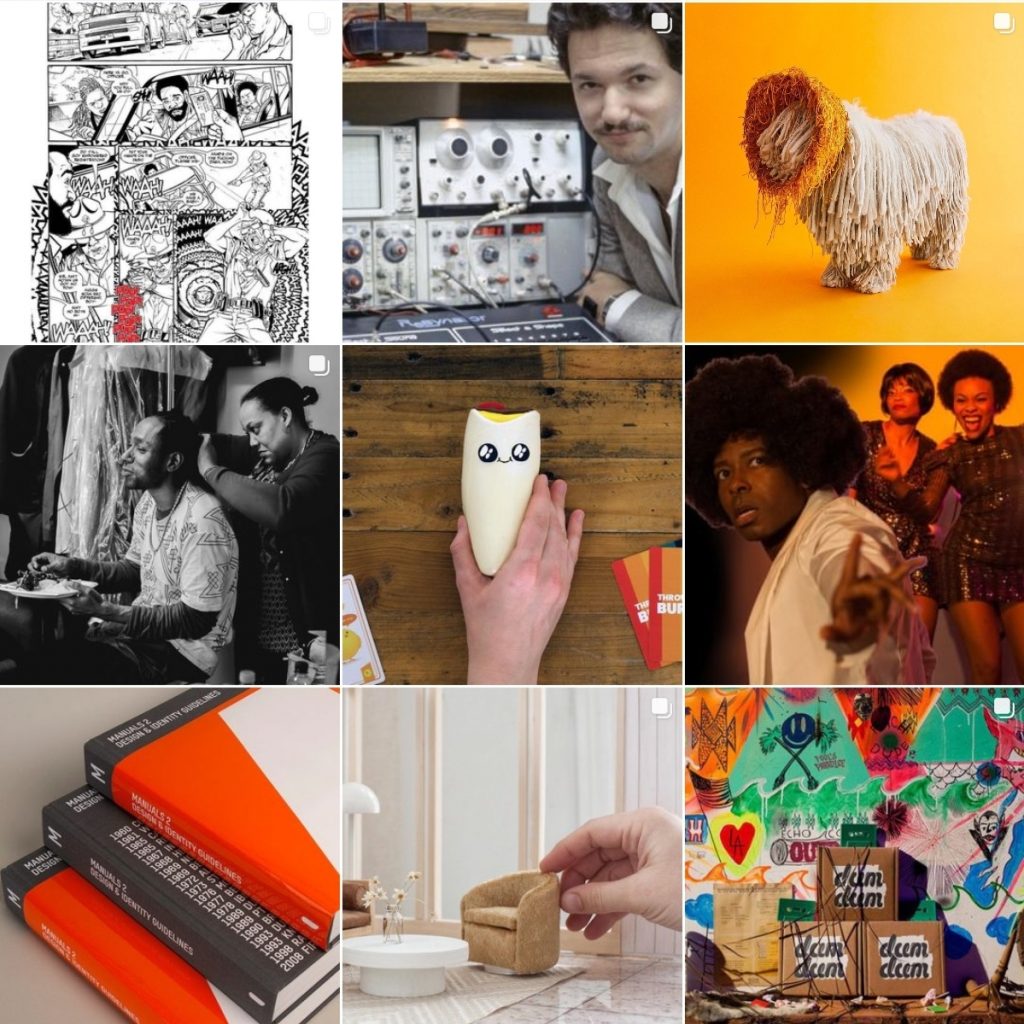 "I didn't have a huge amount of capital when I did my PhD. I still don't. I'm a millennial cartoonist. So Kickstarter was a really good way of getting interest behind my book and raising money. I guess it was just really nice as well; you feel like you're collaborating with people who are also funding your project," – said Garvey.
Getting into the field can be especially tricky for artists from a working-class background, who cannot save much for big projects like funding a comic series.
Glass admitted: "I was making month to month, so obviously when you got rent to pay, saving is not necessarily an option. I think crowdfunding built us a very loyal and strong fan base immediately. That's one of the benefits of crowdfunding, it works as a marketing tool." 
How and when to set up a campaign?
The first campaign should be a small one, a kind of simulation to learn more about the potential audience and how campaigns work in general.
Looking into printing and shipping costs is also crucial, especially if you want to promote your work outside the UK. 
Talking about cost-effectiveness, Glass said: "Postage is expensive; international postage is even more so, especially now. If you're doing a superhero book, the majority of your audience is going to come from the USA, so you will do the majority of your posting to the States.
What's more, now, post Brexit, if you're shipping to the European Union, there is a good chance that the cost of shipping is going to match the States'."
As a first-time campaigner, you should be careful with creating merchandise, such as T-shirts and posters, as the extra cost can be very pricey.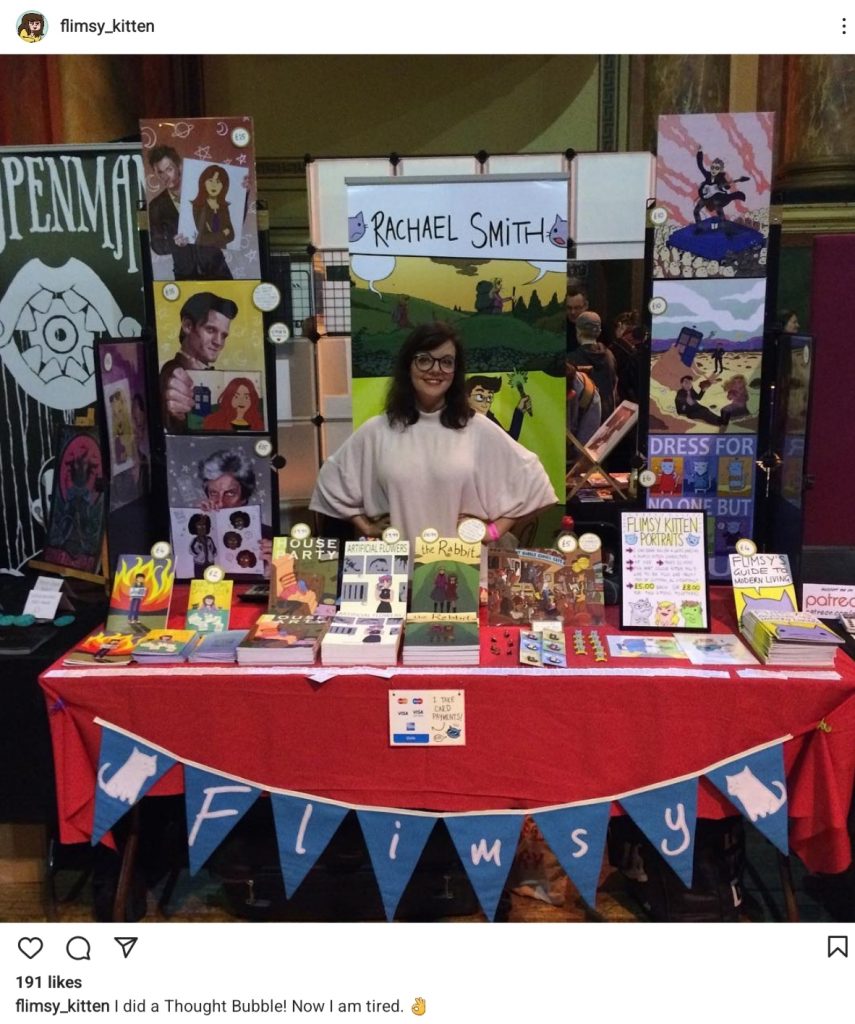 Smith shared her experience with one of her first campaigns for the comic House Party: "I had done the book, and I got really excited about all the other stuff I can do. There's a band in House Party, so I was like, we could do drumsticks, plectrums, and big band posters, and no one wanted these. 
The book felt old to me, but it was new to all these people, and they just wanted it to be wide and welcoming. So especially for your first one, try to keep it simple."
According to Garvey, you have to stay realistic about how much you will make on the first Kickstarter. He suggests that as a first-timer, you can't expect the same revenue as someone who has been on the field for 5-10 years.
"A crowdfunding campaign is not a quick scheme to get rich. Even if you have a hugely successful one, you're not going to be like, Hey, I'm sitting on all this money in my bank account. No, that's gonna wind up making extra copies of the book, or merch, or if you're really smart, that's going into the next book,"- Glass added.
What marketing to do before launching the campaign?
Garvey suggests that sharing a few teaser pages or information  6-12 months before the book gets published can grab attention. People who are interested can sign up to be notified when it goes live.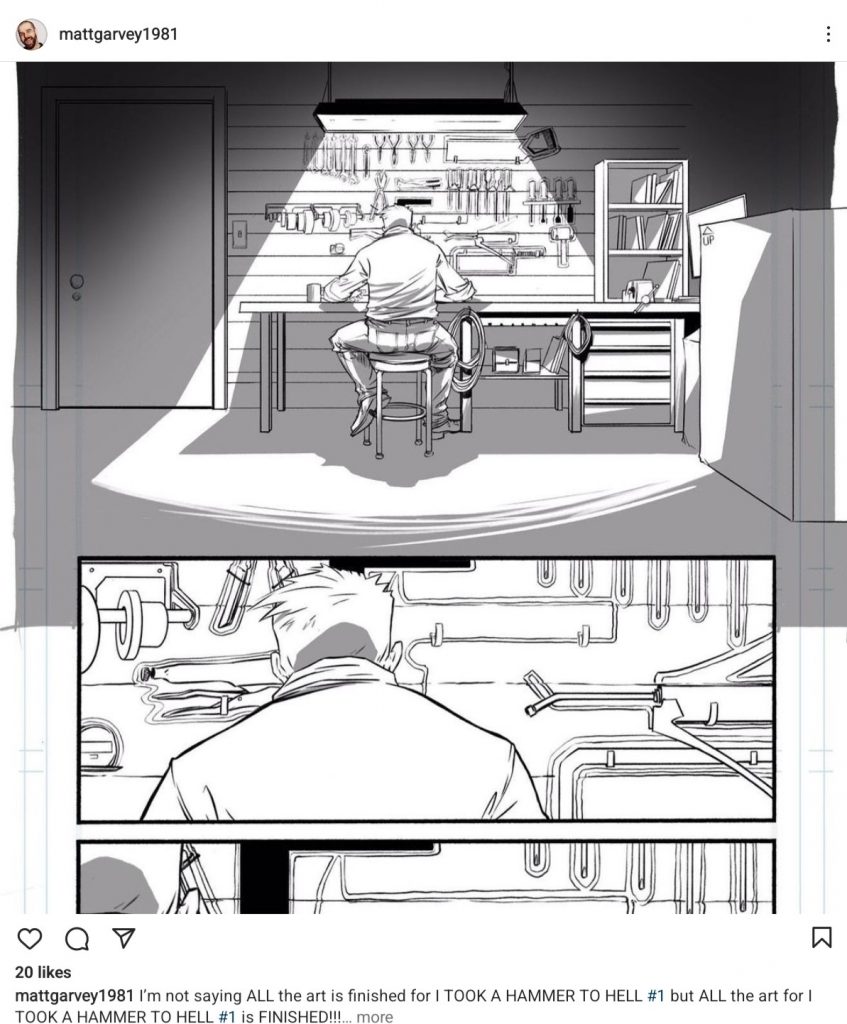 "I've found if you first give the book away digitally for free, people will actually be more likely to fund the campaign because they know that they liked the story. And they're willing to commit to a physical version of that," – said Molofsky.
As a press person, Molofsky also highlighted the importance of press releases: "It just makes our job so much easier. I don't have to go click on a link and only see the campaign starts in 10 days, having to hunt the artist down on Twitter for details."
An effective way to find the right publications is to look at the webpages of other artists. Usually, they have a section on the press coverage and reviews they received. Making a list and sending press releases to those medias could be extremely beneficial for promotion.
"When is it going on Kickstarter? How long will it be on Kickstarter? How much for just the book? What's the book about? Here are the first 15 pages. Here's a little blurb from the back of the book. And just send that out to all the reviewers that you've made a note of. Sometimes I felt really cheeky doing this, but they want you to do that, that's like their job," – Smith advised.
In Trumata's view, using social media is also crucial: "Having a following will build you a community. I know a lot of artists who started off with drawing boards or characters they loved, and then grew a community which liked their art style. So try to find the niche that you can drill into."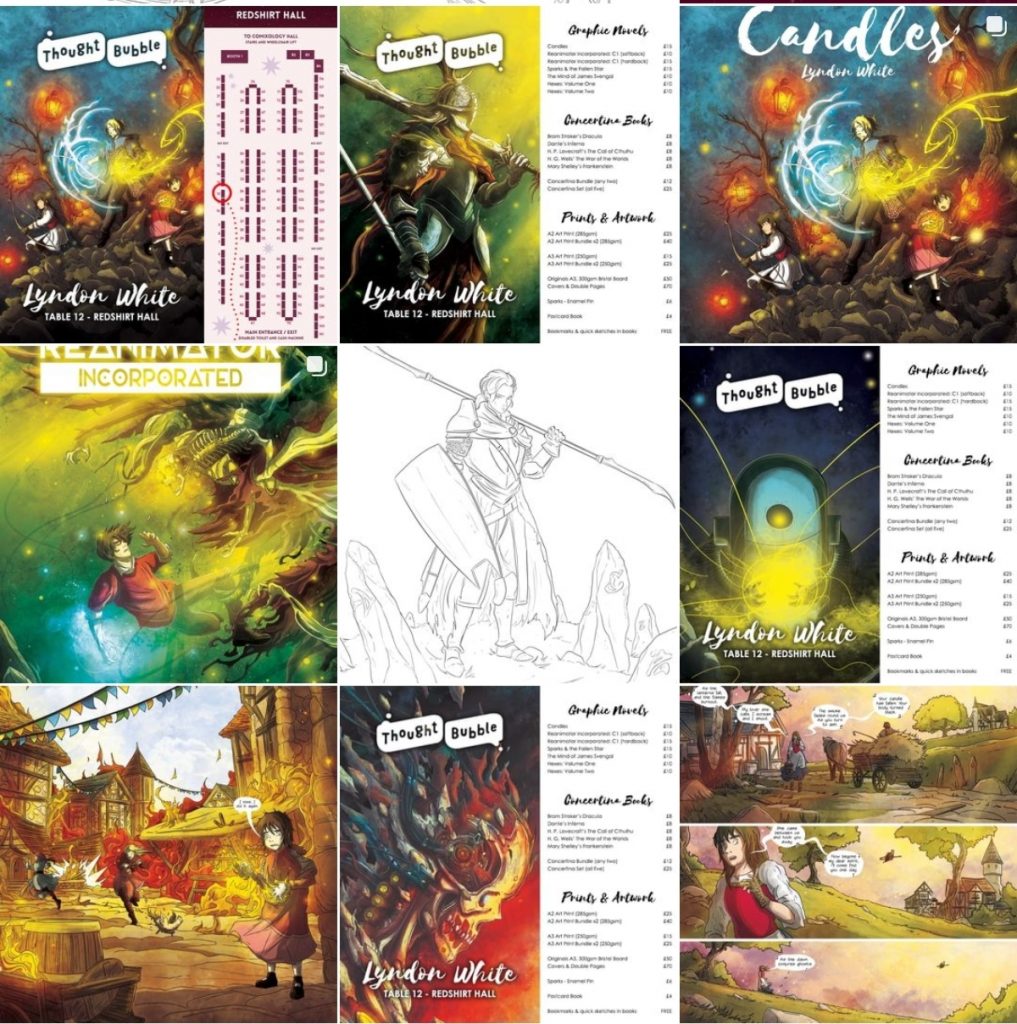 When it comes to timing, White suggests not to rush it: "There's always another time to launch your Kickstarter. You've put all this effort into making your comic, and you want to get it out there, but if the artwork isn't finished, or you know, maybe it is just a really busy month for you, push it to next month. It doesn't matter, no one's gonna care as long as the book is good, and is what you want to put out."
You will need to think about the readers' budget too. As Molofsky pointed out, if the launch is on a Friday towards the end of the month, people are more likely to have just had a heyday, and won't be thinking about buying books.
The time of the year can also decide the success of a campaign: "Don't run campaigns in December; February to October is basically the prime time to run them. Also, think about a start on a Friday and on a Sunday, then you get five Saturdays, as people are more likely to donate on Saturdays," – said Molofsky.
Once the campaign is launched, monitoring the potential readership through analytics will help you understand where most traffic comes from, and focus on those media. However, Garvey pointed out that many views come from people simply scrolling through, so a catchy image and title could do miracles to promote the book. Also, make sure to include keywords for search engine optimisation (SEO).
How to keep readers hooked in between campaigns?
Was your first Kickstarter successful? Great, but the work is not finished yet. If you are thinking about creating a second book, or a book series, you can't expect all your readers to get hyped again after months of silence.
Smith, for example, holds a very permanent social media presence on Twitter and Instagram: "Keeping those sort of accounts in between Kickstarter campaigns is really valuable, just to keep the interest there. I'm usually doing sort of diary comics, and giving people content we're working on. Sharing panels that you changed, early sketches, or any behind the scenes stuff, people love that. "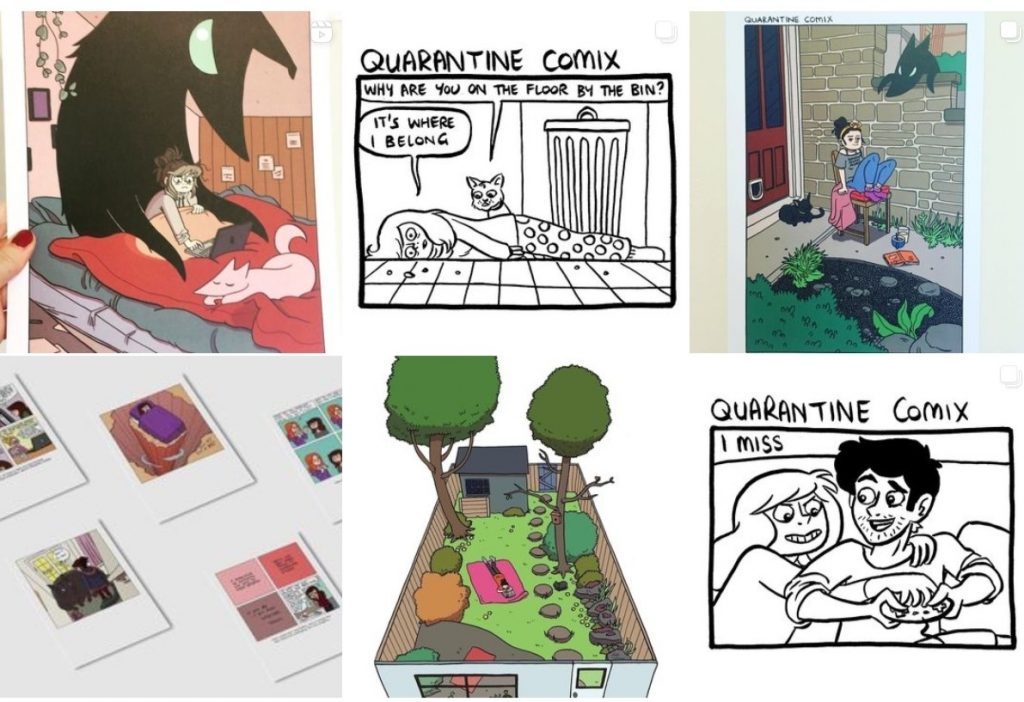 Making a short video for your book will also engage the audience with your ideas and the world you created: "Always do a video, but keep it short. It can have you in it, but if you don't want to be in the video, it's totally fine as well. The last one I did was for The Miracles comic, and I mostly used the artwork I had."
"It also doesn't have to be the most professional video of all time, it can be you and your phone, just in selfie mode, you know, talking about the camera for two minutes. And I would say about two minutes is probably right, " – said Molofsky.
In addition, you need to take into account that even if many people have purchased your first book, there is no guarantee that they will go for a second issue: "Don't take it personally, they might not like your book, but that is no reflection on your work. It's just not for them. Let's just be grateful and humble and say thank you and treat the readers with respect, " – Garvey suggested.
What is the one thing you wish someone had told you before you tried Kickstarter?
Even established creators can run into issues from time to time, so here are some extra bits and pieces to look out for during and after your Kickstarter.
White admitted that whilst doing well on his campaign, he felt over-excited to give people value for their money: "You almost feel like that people are buying for charity. But people do want to buy your book when they pledge for it.
"When people talk about Kickstarter, they use the word donate a lot, but it is essentially a pre-ordering service, readers are getting something for it. If you start talking about it like it's a charity, people aren't going to give it the value it deserves,"- Smith added.
From Garvey's point of view, when you're running a Kickstarter, you serve nothing, so you need to deliver on what is being promised: "Customer service is a huge part of it, make sure you count with damages and loss in your budget. The readership you are building now will hopefully stay with you and build on for 5, 10, 15 years. So if you treat people with respect, that will be returned, and if something goes wrong, they will understand."
And most importantly, White advises staying positive throughout the campaign, and showing how enthusiastic you are about the product: "People will get excited when they see that you are passionate, and can appreciate all the love and effort you put into making your book. So make sure you're doing books that you enjoy."
Words: Anna Kamocsai | Subbing: Andrea Rezman