The popularity of AI Art is rapidly increasing, but with this influential expansion, there has come many questionable accusations.
Living in this digital world, its constant development is quickly changing the shape of many different industries. AI (Artificial Intelligence) Art is rapidly becoming a new strand of contemporary society, however, with its rise has come many unsettling imputations – specifically stealing from artists.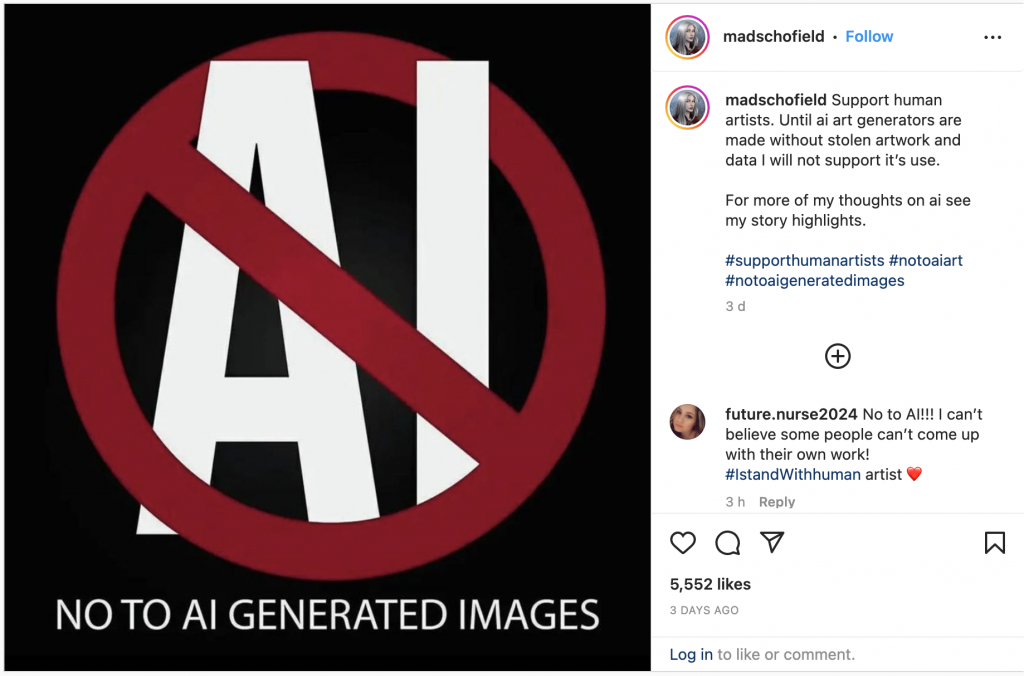 From Twitter to Instagram, posts promoting against the use of AI Art is staggering, pushing forward ideas of tougher copyright laws. We spoke to a second-year fine art university student, Sasha Palfreyman, on the issue.
Does AI art pose a threat to upcoming artists like yourself?
"I think AI Art only poses a threat to digital artists which, luckily I'm not. I have a lot of digital artist friends that have raised a lot of concern with AI. It's definitely unsettling how AI Art is based off real art but also how it is able to use it to create such art without an artists permission."
Do u think there should be updated copyright laws when it comes to artificial intelligence and artists work?
"Definitely, though it would be very hard to do so. Having art posted online or on social media has always been plagiarised or copied, even before AI was around. However, as AI is on the rise it has become it's own organisation, which is very difficult to try and make a case and ultimately toughen up the laws."
Do you believe AI art will dictate the evolution of the fine art world?
"Fortunately I don't think it will. AI art can't come up with new ideas or thoughts, it only puts pieces of original artwork together, almost like a jigsaw. It may dominate some parts of the digital art world one day but something like fine art i.e., sculpture, instillations, paintings, textiles, etc, is something it would never be able to recreate."
How do you feel about the current tiktok trend, in which people use AI art to morph their physical appearance to different era?
"The trend itself is fun. You get to watch other people taste that artistic creativity, but again this is ruined because of the issues it is causing digital artists. If we, as an art industry can educate the world on this issue, maybe there would be a fairer way to create trends like this, without damaging the livelihood of many incredible artists."
Is AI the future? What do you think?
Words: Beth Lander | Subbed: Mathumithah Kandiah