Henry Cavil has had a strange old time recently. Quit, fired and hired for three different mega nerd franchises. Here's everything you should know about Cavills rapidly changing resume.
In October, Cavill made a surprise return as the man of steel, Superman, in Black Adam's post-credit scene. Setting the stage for an eventual showdown between two of DC's powerhouse characters.
Meanwhile, DC Studios went through an overhaul. Hiring director James Gunn, of Guardians of the Galaxy and The Suicide Squad, alongside producer, Peter Safran, to head up a new plan for the rocky studios.  
Netflix announced that Cavill will not be returning to the role of Geralt in season 4 of The Witcher, and set to be replaced by Liam Hemsworth.
Fans assumed that this is for his return as Superman, something that was semi-confirmed when Cavill stated he is coming back to the role soon. 
Cut to this week, and Cavill now makes this statement on Instagram: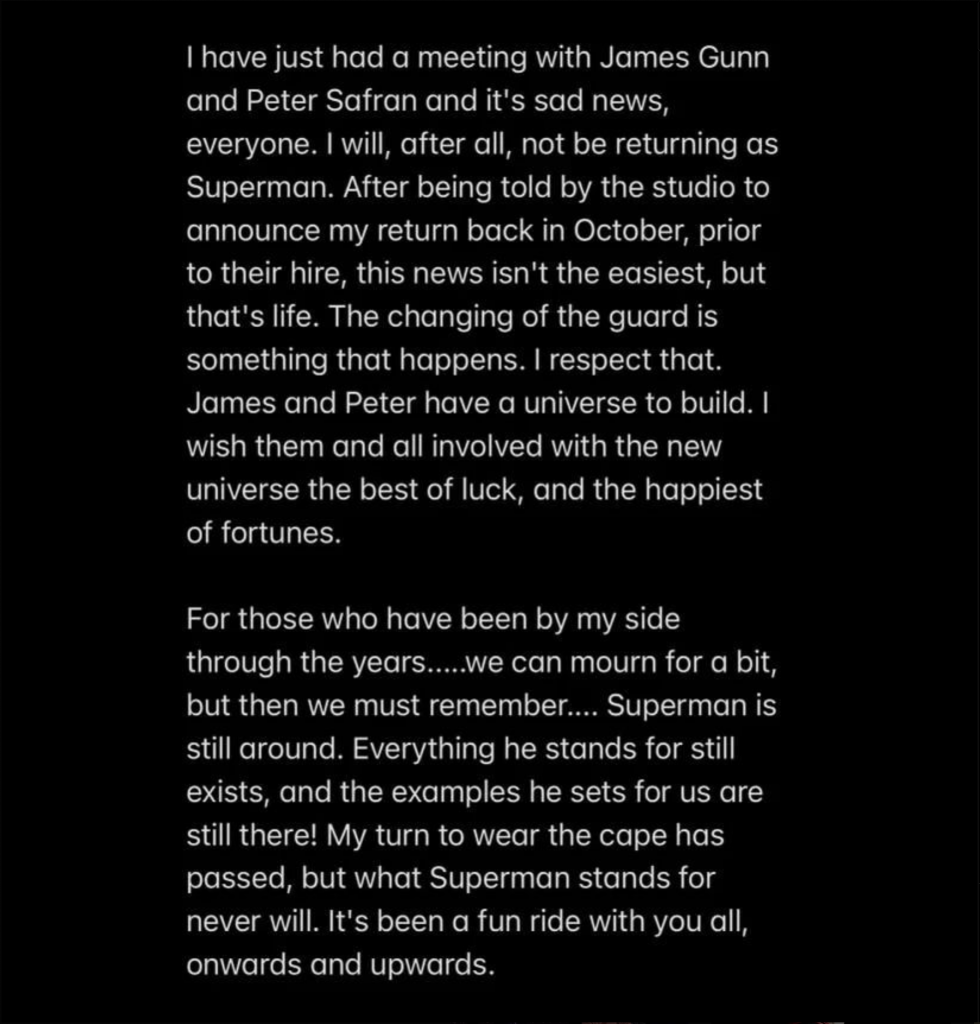 Meanwhile, as #FireJamesGunn trends with the ever present DC fans who appear to live on Twitter, Gunn gives this statement:
While Gunn and Safran announce that new Superman movies will be on the way, it will be without Cavill. Focusing on a younger Superman, without being another retelling of the origin story. 
Almost a very sad moment for Cavill, that was until an announcement came that Amazon Prime is planning on bringing the Warhammer franchise into a "Warhammer Cinematic Universe", with Cavill set to executive produce the project, after being an avid fan of the game 30 years.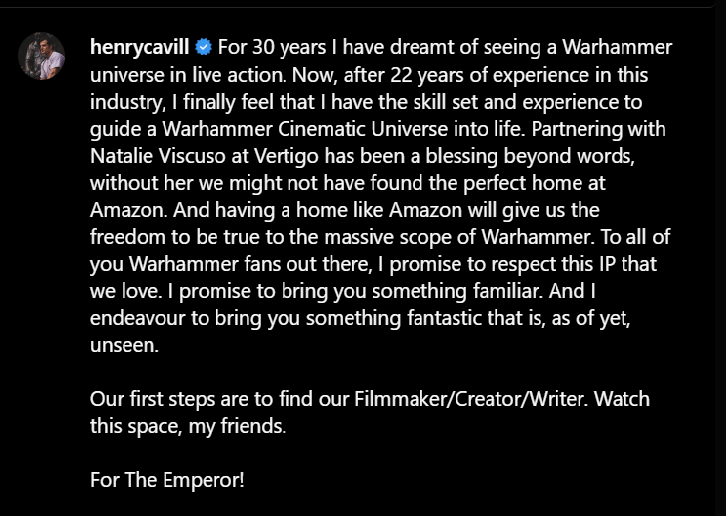 Words: Kiefer Jones | Subbing: Anna Kamocsai