The newest Netflix series, 'Wednesday', is one to watch. Part of the top ten Netflix shows, this will have you binging episode after episode. Whether you're a fan of comedy horror or not, Wednesday will have you surprisingly drawn in.
It's essentially an Addams family spin-off, centred around a young gothic girl called Wednesday. She and her family are outcasts, hence why Wednesday attends the Nevermore school: a place where her mother previously attended and through this 8-episode series, we follow Wednesday's journey there, where she unravels a lot of secrets about her future and her family's past.
At the school, she finds herself surrounded with people full of superpowers and throughout the film we see a collaborative effort to protect the school and community of outcasts from the dangers of the town. 
Throughout the film, Wednesday is portrayed as dark and twisted and slightly peculiar. As the series continues, we are able to see a different and a more open side of her. 
Jenna Ortega, who played Wednesday, did a phenomenal job in capturing the essence of her character. The surrounding cast members were a very good mix to compliment Wednesday, because they are all outcasts and different. The differences bring out the best of Wednesday, which viewers might have initially did not think was possible.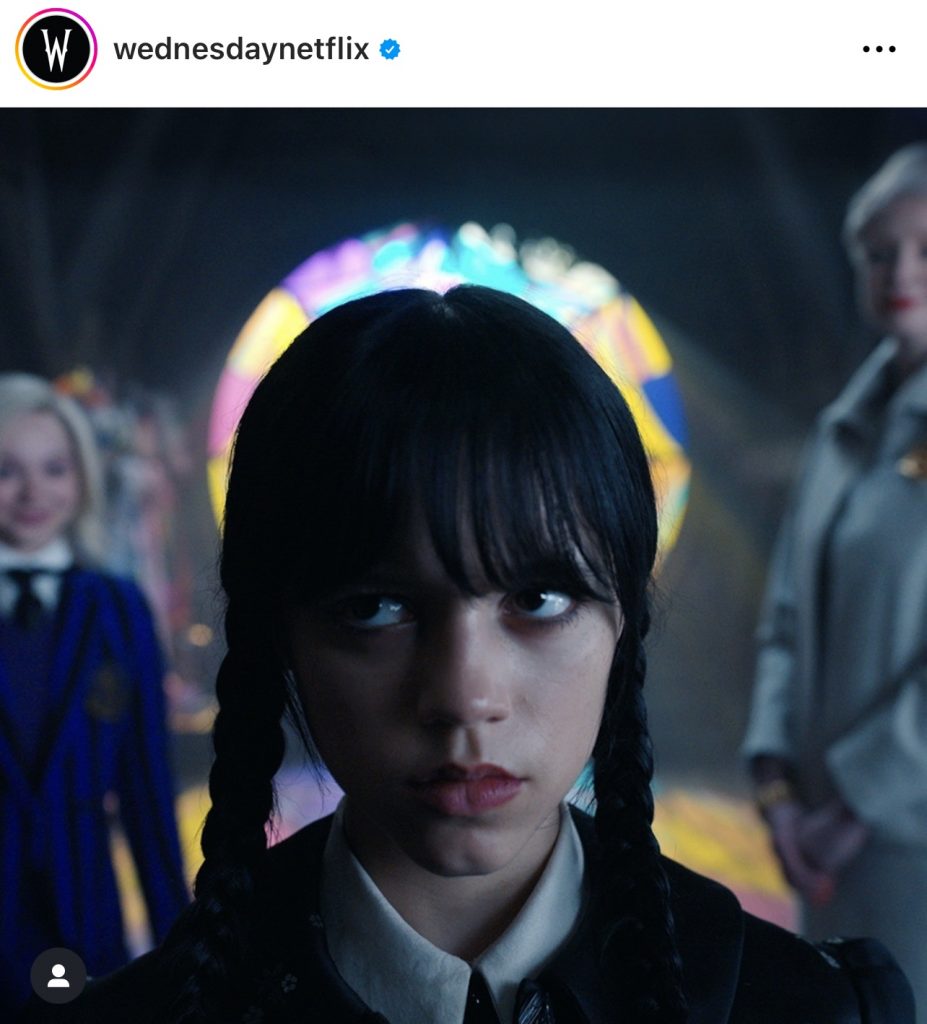 Tim Burton, filmmaker and director, pulled this off incredibly. He understands the values of entertainment by making the characters engaging and endearing.
If I am honest, Wednesday is not typically the sort of series that would interest me, and I was surprised by how invested I was in it.
That's what makes him so talented: his ability to draw a wider audience into his macabre world.
The colours throughout the show seemed to get brighter and darker along with Wednesday's ups and downs with her friends and family, which really set the mood and brought us along with them. 
Wednesday is a thrilling series with many plot twists which leave you on the edge of your seat, eager to find out what happened next.
Words: Tania Alasady| Subbing: I. B. Beres