Just last week, I went with my two friends to Magic Mike Live in Leicester Square which takes place inside of Hippodrome Casino for a friend's birthday celebration. We've seen it boasting around all over Tik Tok, hot topless men strip dancing. It was just the live entertainment we needed to kick start our night and let me tell you, the show delivered outstandingly.
Booking tickets?
Tickets are available on the Magic Mike official website but tickets run out extremely fast so if you want to grab your self tickets close to the stage, make sure to book weeks in advance.
Where to sit?
Now, thats the problem we faced, we booked a day before and did not have much option to choose where to sit. We ended up having seats in the last row but the venue is quite small, so wherever your seated, the view is just as good.
Of course, if you wanted a chance for the dancers to pick you to go on stage for a special one on one dance then the front row seats are likely to get you just that!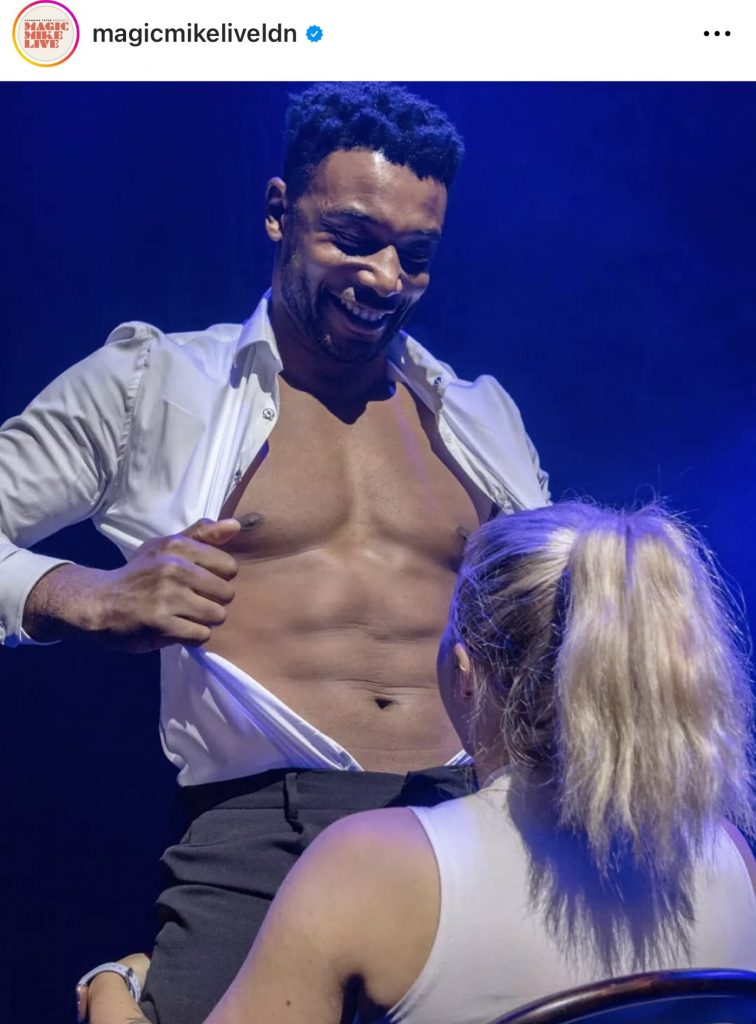 Drinks.
As we were seated, we were instantly given a drinks menu which had a selection of wines, spirits and cocktails. We decided to go for a double vodka and lemonade, nothing fancy. It cost around £12 which I would say wasn't too bad. Standard pricing around Leicester Square.
The show it's self.
When the show commenced, we were presented with a lady who hosted the entire show. She was lively and carried the show with her confident and outgoing personality who then introduced the men one by one. To say the least, the show was sexy, entertaining and had us on our feet dancing and laughing away in excitement.
What to expect?
This is not like a strip club if that's the idea you have when you think of Magic Mike. It does get quite sexual at times with intimate dances with a chosen member of the audience and the topless performers. But if your expecting full on nudity, this is not the place to go.
Magic Mike is a great place to go if you want to enjoy a girls night out, have some cheeky beverages and get the night started with a bang.
Writing: TA| Subbing: