Kehlani has returned to the UK for the third time for their blue water road world tour.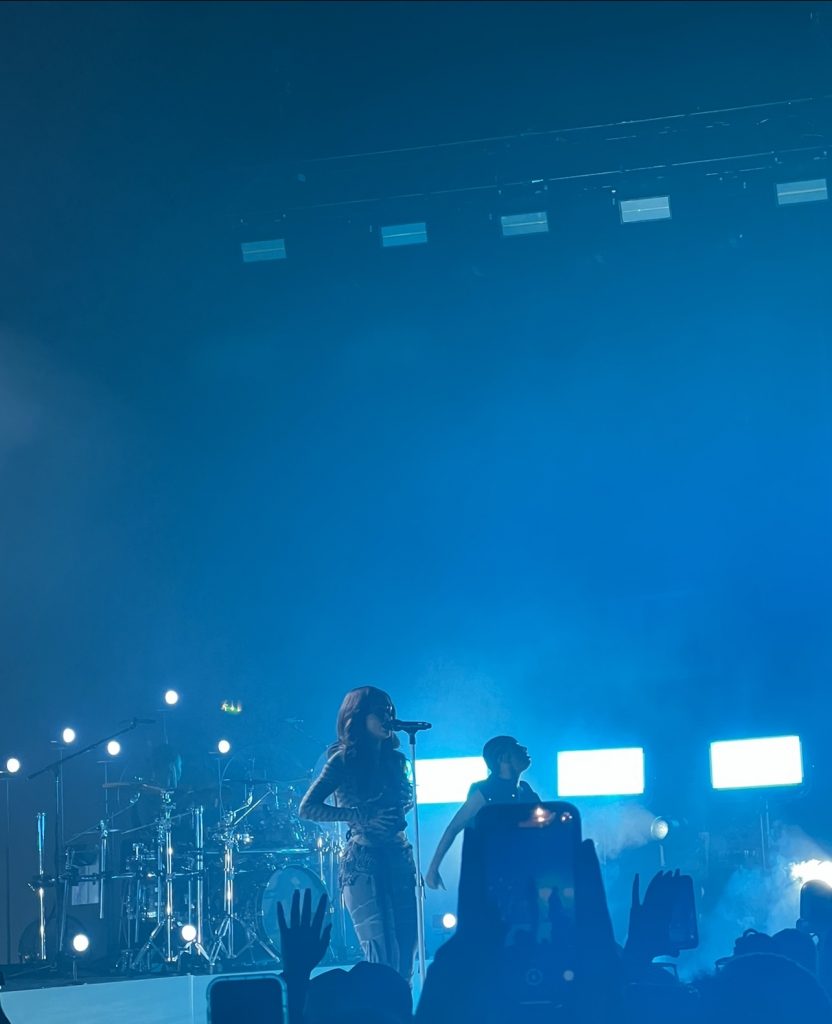 The last time we saw the Oakland, California-born artist was at Yam carnival 2021 at Clapham common, when their concert was cut short due to technical issues and lasted only 15 minutes, leaving fans disappointed. Kehlani's return to the UK has been anticipated for months.

Blue Water Road is an emotional journey through Kehlani's healing from their prior relationship, which was addressed in their previous album "it was good until it wasn't," which was about the good, bad, and mostly ugly of toxic and public relationships in which they were in at the time. Kehlani has arrived at the destination of happiness and has documented their therapeutic experience through this album and tour.

Kehlani's first leg of their tour began on July 29th in Vergina and will end on January 31st in Australia. Kehlani kicked off the tour in the States with opening act American rapper Rico nasty, who is known for her eccentric style and distinctive lyrical flow. Destin Conrad will be performing songs from his album 'Colorway' with smash songs "in the air," "excited," and "bill$" throughout the tour.

Fans waited in line for hours outside the O2 Academy in Brixton in the hopes of getting close and personal with Kehlani. For the two-night sold-out event, the queue looped around the building and shut down main roads. Inside the O2, fans were anticipating the star's performance and trying to find any way to get to the very front and centre of the stage for the finest view of Kehlani.

Destin Conrad began his set, kicking off the night and warming up the crowd. the audience joined him in belting his hit melodic songs and waving their arms in unison. His act was cut short due to a local power outage in Brixton. The power cut lasted around 30 minutes until the lights began to flicker back on and the crew conducted sound checks. Destin then returned to the stage to perform three more songs before thanking the crowd and exiting the stage.

After Destin Conrad, Dj Noodles (Micah Mahinay) took the stage and played hit songs including "Last Last" by Burna Boy, "Rich Flex" by Drake and 21 Savage, and "f.n.f." (let's go) by Glorilla and Hitkidd, getting the crowd moving and excited for Kehlani to perform. Since early 2014, Dj Noodles and Kehlani have been working together. Kehlani approached Micah and requested her to be their tour DJ. Since then, the two artists have been inseparable, touring and hosting parties in different cities.

Kehlani finally approached the stage, opening with "Little Story," a gentle, acoustic guitar-led ballad about a damaged but loving relationship. The audience sang along with her and screamed as she danced on stage.
Kehlani engaged with the audience throughout her performance, and she also sang her most popular tunes from when she first started her career, turning into a game for her audience.
DJ Noodles would play a combination of her previous songs with a beat from her new album, and the audience would have to identify which song it was and sing along. She remixed 'the way,' 'piece of mind,' and '1st position' from her albums 'Cloud 19' and SweetSexySavage.

Kehlani's show was full of surprises, including a surprise appearance by Dreya Mac at the end of the show. Dreya Mac is a West London-born singer, rapper, and dancer best known for her song 'Own Brand (Baddie)' featuring FelixThe1st and Finch Fetti, which went viral on Tik Tok and other social media platforms.
Ratings out of 10
Stage: 8/10: The stage was illuminated with colourful lights, which added to the show's ambience and the vibe of each song.

Performances: 10/10: Kenlani's performance was flawless throughout the night, from her vocals to her dancing, with no mistakes or imperfections.

Costumes and dancers: 8.5/10: Throughout the concert, the dancers wore similar attire and moved in tune with the music, engaging and hyping up the crowd. They did not detract from Kehlani's performance but complemented it.

Crowd: 9/10: The audience was enthusiastic and welcoming, and they knew every song by heart. Everyone was overjoyed to see their favourite artist.

Overall: 9/10 This album depicts the next stage in the young singer's life; on their journey to a healthier personal and spiritual presence, Kehlani revealed a beautiful chapter of their life. We're not sure when Kehlani will return to our stages, but we'll be waiting for the next tour.
Words: Keana Isaac-Taylor | Subbing: Tania Alasady