While Christmas is around the corner and snow is expected – it is not a Christmas miracle for houses who are worried about heating. 
As the temperature drops millions of homes will be increasing their heating usage. Energy prices are expected to soar this year and the next. This is a huge issue for those who will not be able to afford the price difference. According to the BBC, one in ten families in the UK will face heating bills they cannot afford.
Why such an increase in prices?
There has been an increase in demand for energy supplies on a global scale. Due to more extreme winters across Europe, energy usage has been abnormally high and stored gas levels are low. According to the BBC, about 15 million households have seen their energy bills rise by 12% since the beginning of the month.
How can I save money?
Comparing energy companies to see which is best suited for your lifestyle is always helpful but can be a hassle. However, changing habits within the home can save money on your annual energy bill. Look at our 4 easy recommended steps: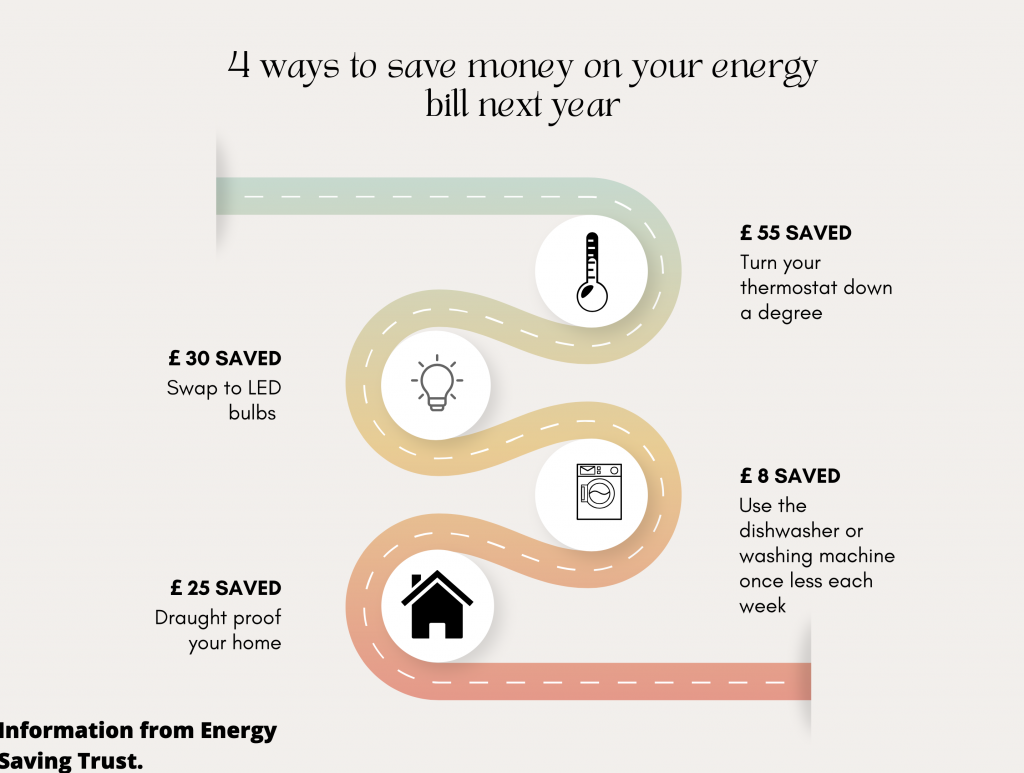 Worded by: Chloe Reilly | Subbed by: Rachele Petrocchi