David Altmejd presents a fantastical array of busts and heads in the White Cube Mason's Yard in London, a shape-shifting mix of human and animal characters.
Altmejd's work is a unique and exciting mix of science and gothic romanticism, according to White Cube. "a post-apocalyptic vision which is at the same time essentially optimistic, containing as it always does the potential for regeneration, evolution and invention."
Altmejd tries to free his conscious mind from the responsibility of creating, so that his sculptures can take on a power of their own. His work always conveys the desire to shape their own matter, as you can admire in the exhibition with the man with the giant hare's ears sitting in a yoga pose.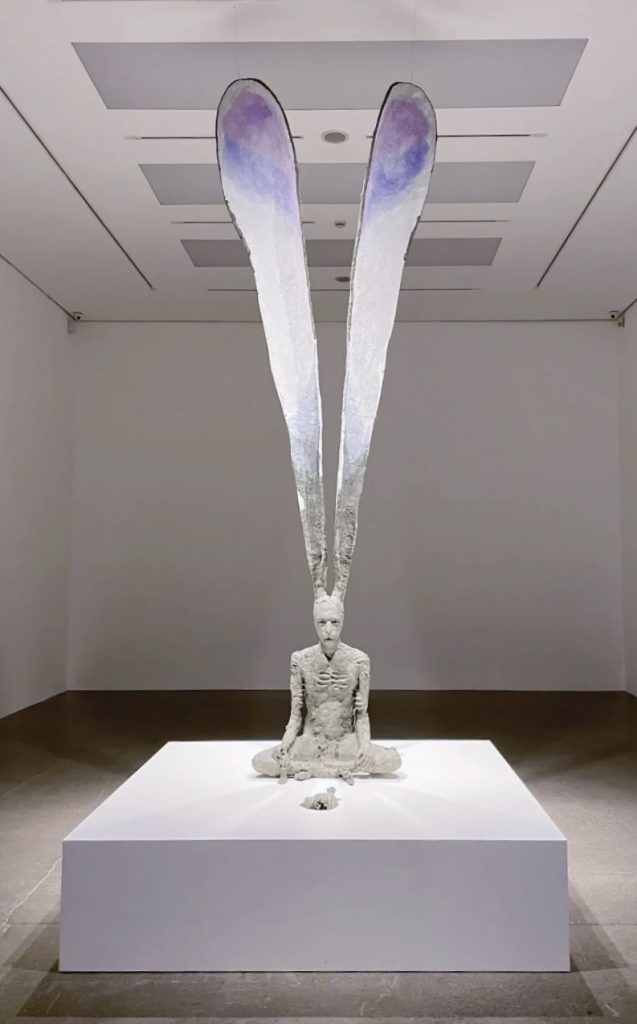 The hare is the symbolic subject of the entire exhibition, which Altmejd sees as a Jungian embodiment of 'Trickster'.
The Swiss psychologist Carl Jung's theory of the collective unconscious suggests that a universal theme or character permeates human literature and art, becoming mental figurations.
Trickster is an irrational and erratic prankster and shapeshifter. In the show, Trickster's shape-shifting abilities are truly unleashed. Multiple forms of hare, from cartoonish figures to disturbing humans, are bold transformations of Altmejd's imagination.
Subtle material interventions throughout the gallery space also suggest an invisible weave of activity.
"The works here are all handmade from expanding foam, which is my best way of shaping," said Altmejd during the talk on the opening day of the exhibition.
Combined with the expanding foam body are resin, plaster, glass, crystal shells and hair strands. The crystal, a material often used by Altmejd, symbolises the energy source that charges the artwork.
Altmejd said: "These hares can change into any shape they want, and the crystal stickers that are everywhere in the exhibition are their source of energy and indicator lights, encouraging them to release emotions that are filled with either extreme sadness or madness."
Born in Montreal in 1974, the artist lives and works in Los Angeles. He graduated with an MFA from Columbia University, New York in 2001. Altmejd has held major art exhibitions in several countries, and now in London, these vivid sculptures, in which he is fascinated, are on display for the first time.
Experience David Altmejd's incredible hare caves for yourself? Right here:
Location:
White Cube Mason's Yard, 25 – 26 Mason's Yard, London SW1Y 6BU
Exhibition time:
23 November 2022 – 21 January 2023, Tuesday – Saturday, 10am – 6pm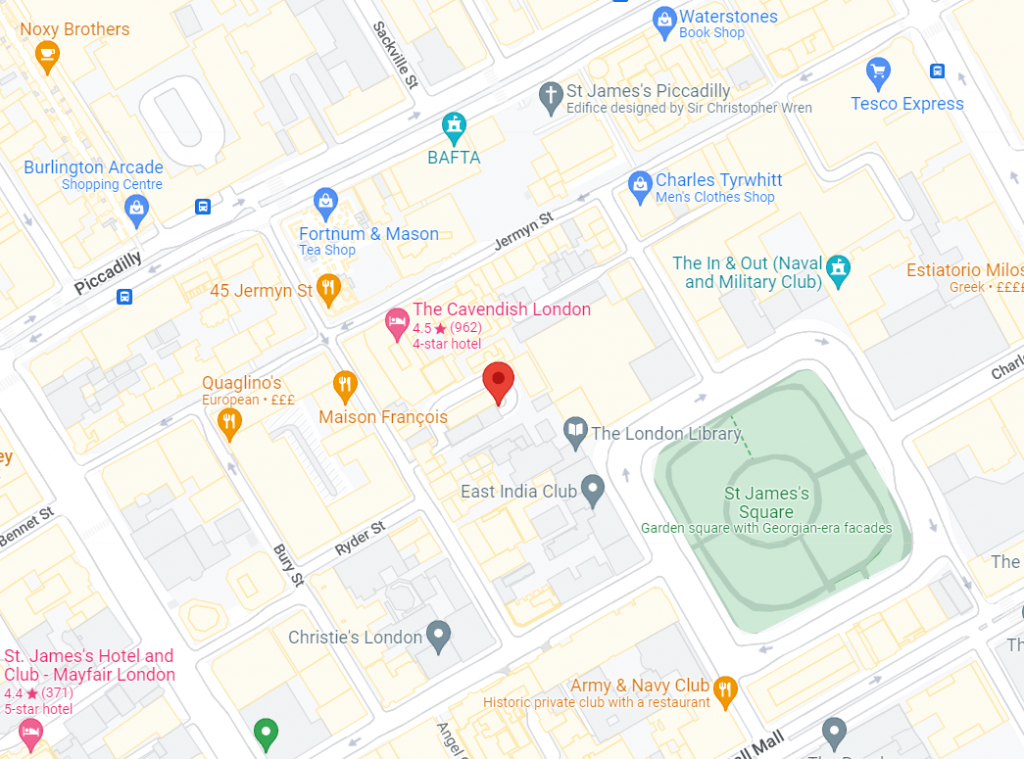 Other art exhibitions you might be interested in seeing in London for the rest of 2022:
Words: Rui Liang |Subbing: Summer Rogers