Tonight, for most fashion lovers, is undoubtedly another huge loss for the fashion industry following the death of Karl Lagerfeld in early 2019.
Just two hour ago, LVMH announced on social media that Virgil Abloh passed away on November 28, 2021, with a statement mentioning that he had been battling cancer privately for years.
Virgil Abloh was an American designer and entrepreneur and founder of the famous fashion brand Off-White. He was the artistic director of Louis Vuitton's menswear collection from 2018 and was also named one of the 100 most influential people in the world in 2018 by TIME magazine.
According to a post on Virgil's official Instagram account, "For over two years, Virgil valiantly battled a rare, aggressive form of cancer, cardiac angiosarcoma. He chose to endure his battle privately since his diagnosis in 2019, undergoing numerous challenging treatments, all while helming several significant institutions that span fashion, art, and culture."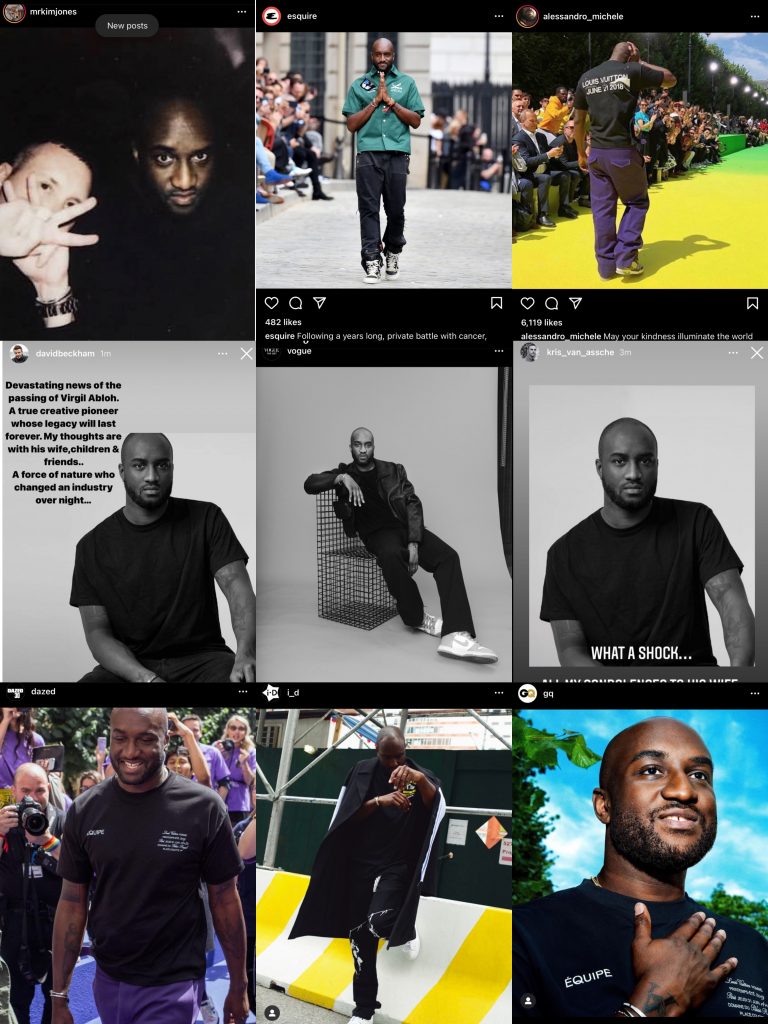 Soon after, Kim Jones, the current creative director of Dior, and Fendi, Alessandro Michele, David Beckham, Esquire, GQ, Dazed, etc took to Instagram to pay tribute to their talented friend who died at an early age.
Review of his legend life, after Olivier Rousteing at Balmain and Ozwald Boateng, former artistic director of menswear at Givenchy, he was the third black designer to enter a French couture house in history.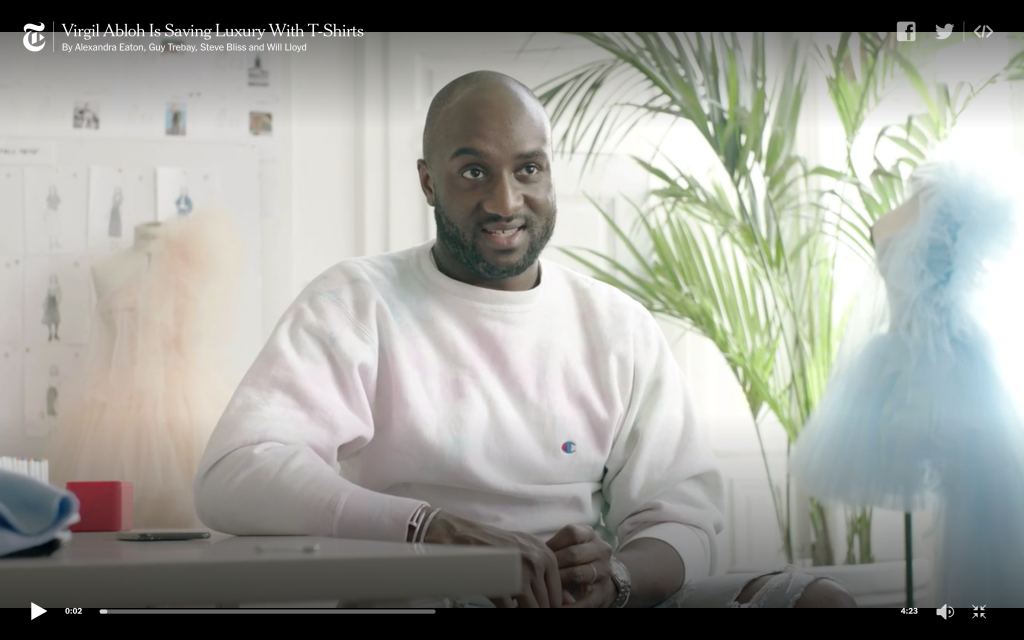 Virgil Abloh grew up in Rockford, not far from Chicago, with hip hop culture, skateboarding and other American street culture, and his mother was a tailor for many years. His parents were immigrants from Cana, and his father had only one vision at the time: "I want our family to get to America safely, and I want my son to have a good job in the future."
After graduating from the University of Wisconsin with a degree in civil engineering, he went on to study for a master's degree in architecture at the Illinois Institute of Technology, where he had no previous studies in fashion design. During his studies, the new McCormick Tribune Campus Center, designed by Dutch architect Rem Koolhaas, attracted the interest of Virgil Abloh, who later became aware of the architect's relationship with Miuccia Prada. The architect's relationship with Miuccia Prada opened the door to his fashion career.
Since 2002, for 14 years, Virgil Abloh has been the artistic director of Kanye West's styling team Donda, responsible for the visuals of his looks, his tours and even his album covers. In 2012, he launched his first label Pyrex Vision, selling custom-made Champion t-shirts and Ralph Lauren vintage flannels, before closing the label in 2013 and launching the more powerful Off-White c/o Virgil Abloh™ in September of the same year. c/o means care of, and is used in emails to designate the recipient. Virgil Abloh is not only the designer of choice, but he also wants Off-White to collaborate with different brands. Off-White debuted at Spring/Summer 2014 Fashion Week and was a finalist in the LVMH Prize for Young Fashion Designers in 2015.
"Defining the grey area between black and white as Off-White" is how Virgil Abloh defined the brand at the start of his career. From the early days of the big slash logo, to the last two years of using luxury fabrics and positioning, deconstructing and applying irregular tailoring to the designs, Off-White does not want to be stereotyped as pure High Fashion and is determined to move towards Luxury Fashion.
The success of the collection has been a testament to its success. The world's leading luxury brand Louis Vuitton finally appointed Virgil as its menswear artistic director on 25 March 2018, and in fact, Virgil has already drawn up an eight-year plan for the brand's handbook, in which he plans a new look for Louis Vuitton menswear. "I've always been inspired by what people wear every day, and I'm excited to create a luxury version of these clothes." A good example of this is the Off-White and Nike joint sneaker, an element that has since been incorporated into Louis Viutton's sneaker designs.
Taking over Louis Vuitton with his left hand and running Off-White with his right, Virgil Abloh once said something that defined his different periods: "Off-White is like a 17-year-old version of me, while Louis Vuitton will present a 37-year-old version of me."
Sadly, the relentless cancer still took this genius of the fashion world. But Virgil's unique and charismatic ideas for future generations will always shine in the hearts of all those who love fashion. He will always be missed for the countless moments and brilliant designs he brought to us. Virgil Abloh, rest in peace!🕯️