After six years, Wes Anderson returns to audiences with his new film, nominated for the Palme d'Or in the main competition at the 74th Cannes Film Festival and released in October.
When it comes to Wes Anderson, the man who made his name with The Grand Budapest Hotel, there are certain key words that pop out of fans' heads, such as "obsessive-compulsive cure", symmetrical composition, super zoom, candy colour scheme …… His personal style is strong, so strong that you can feel that this is his work even before you see the trailer.
The synopsis for The French Dispatch describes the film as a love letter to the journalists of a 20th century American newspaper based in a Parisian outpost. A tribute to the freedom of the press of the era.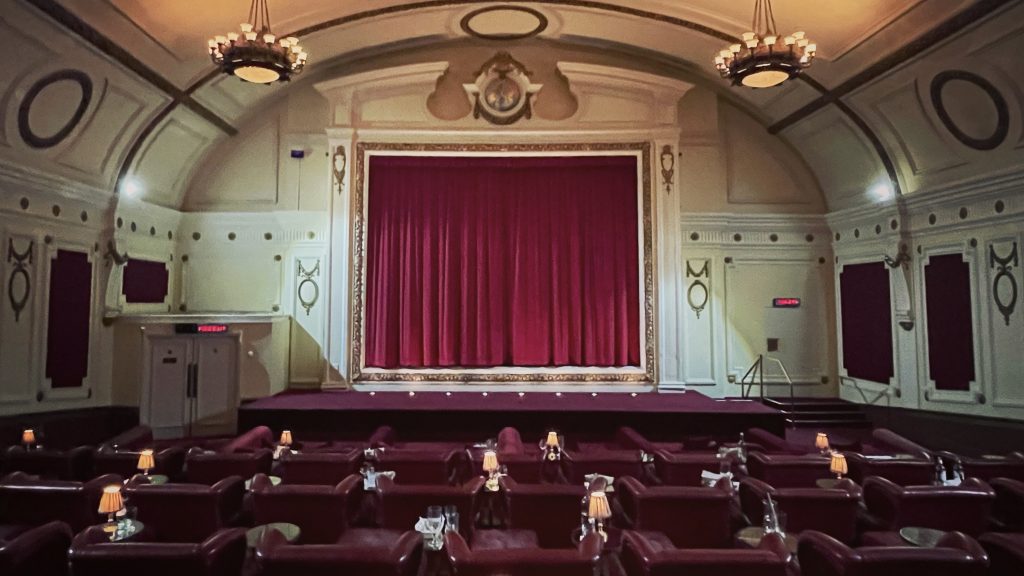 A lovely friday night, I walked into this old-fashioned Electric Cinema at Portobello road, which went through the two world wars. Grabbing a cup of Martini and watching this Wes Anderson's new masterpiece The French Dispatch.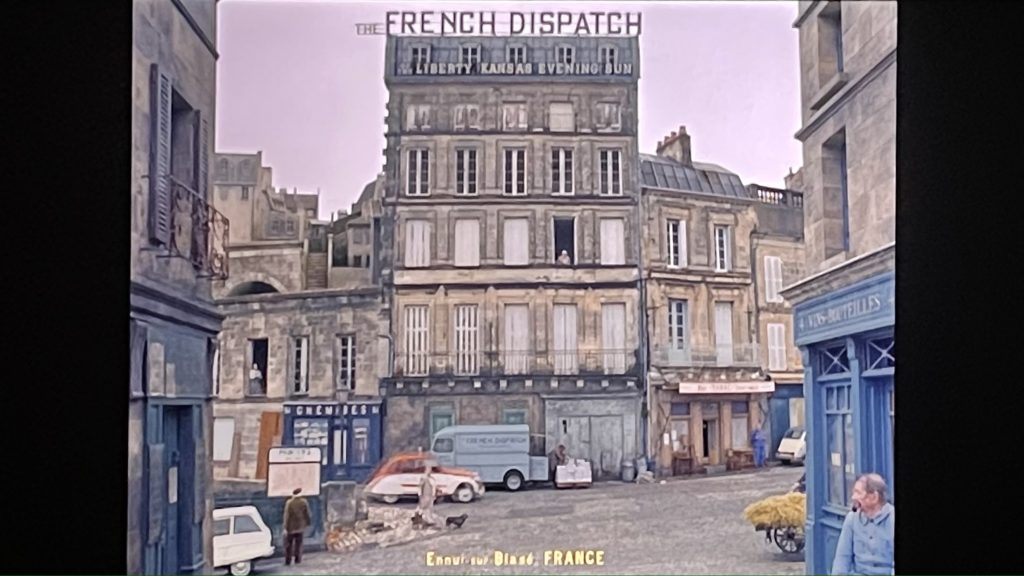 The cast is marvellous, and the frames are more in-depth than the story itself as always.
If The Grand Budapest Hotel was a tribute to Austrian novelist Stefan Zweig, The French Dispatch is Anderson's open-armed tribute to a generation of incomprehensible geniuses.
The subject of the film is freedom of the press, and journalists are the protagonists in The French Dispatch, so critics may be a little biased in their reviews of this latest work by Wes Anderson.
The French Dispatch is, after all, ingratiating itself to the press, just not in the same way as the grand Pulitzer-centred narrative films All the President's Men or Spotlight. Although Anderson's perspective becomes more expansive with each part, he remains more of a miniature artist.
In a nod to the New Yorkers, the young American director reintroduces on the big screen the joy of indulging in a long feature or three and resettles the whole thing in a post-migration city. Set in the fictional city of Boring City, the film depicts France as seen by an outsider, wrapped up in a series of 'snippets' taken from the eponymous newspaper The French Dispatch.
So What does this film talk about exactly?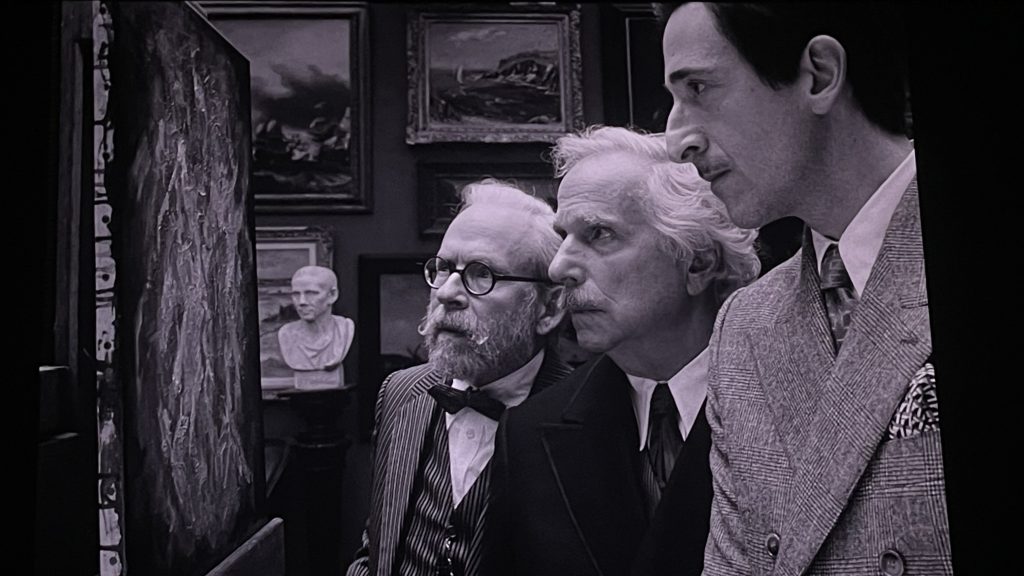 The French Dispatch is an anthology film consisting of 'an obituary, a travel guide and three feature articles'. So while there is no overlap between the narrative themes or segments, Anderson is clearly the author of all five – no living filmmaker has such a highly recognisable character of visual expression, and every frame of The French Dispatch is unmistakably in Anderson's hand.
As a result, this unconventional film manages to provide the kind of special smorgasbord of pleasure that comes from reading a well-curated magazine from beginning to end.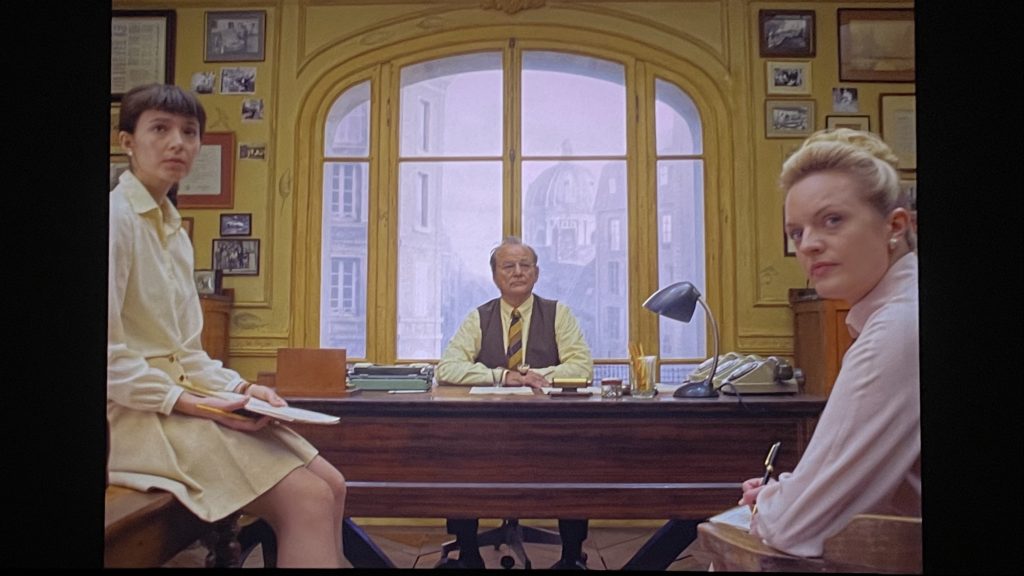 Firstly, the obituary is for Arthur Howitzer Jr, the former founder and publisher of The French Dispatch. He was the "King of Golden Quotes", with quotes such as "Just try to make it sound like you wrote it that way on purpose." and "Don't cry in my office!".
He's great at spotting and supporting a promising writer, even if it means bailing the person out of jail, like Roebuck Wright, played by Jeffrey Wright – a James Baldwin-esque guy who was borned with a silver spoon, he can even recite every detail of a crazy kidnapping story.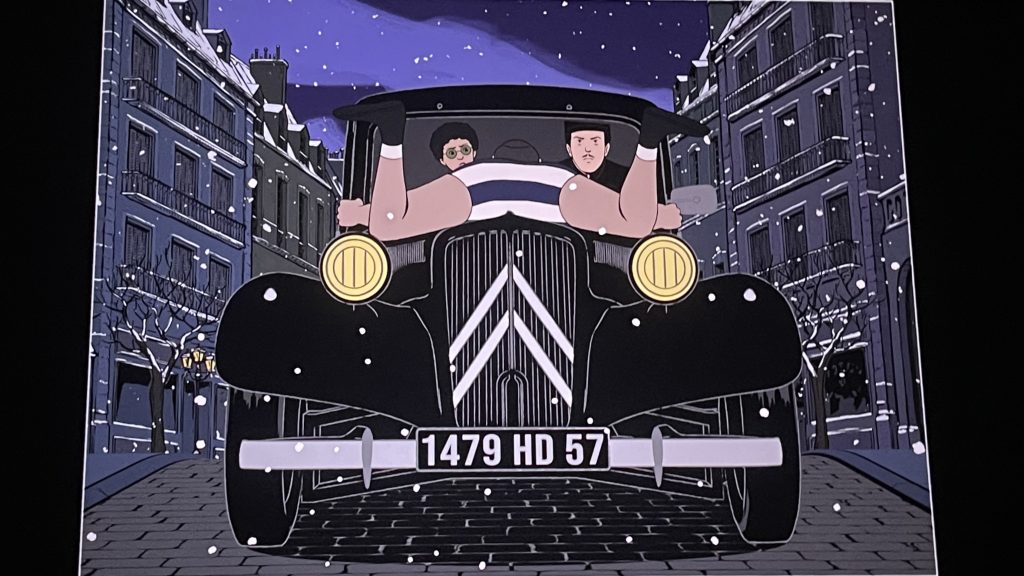 Nowadays, journalists are expected to be moral citizens, with perfect grammar and impeccable ethics, but for Howitzer's team this is not the case. They believe that 'journalistic neutrality' is a nonsensical conceit, so they deliberately inject their own position into their work.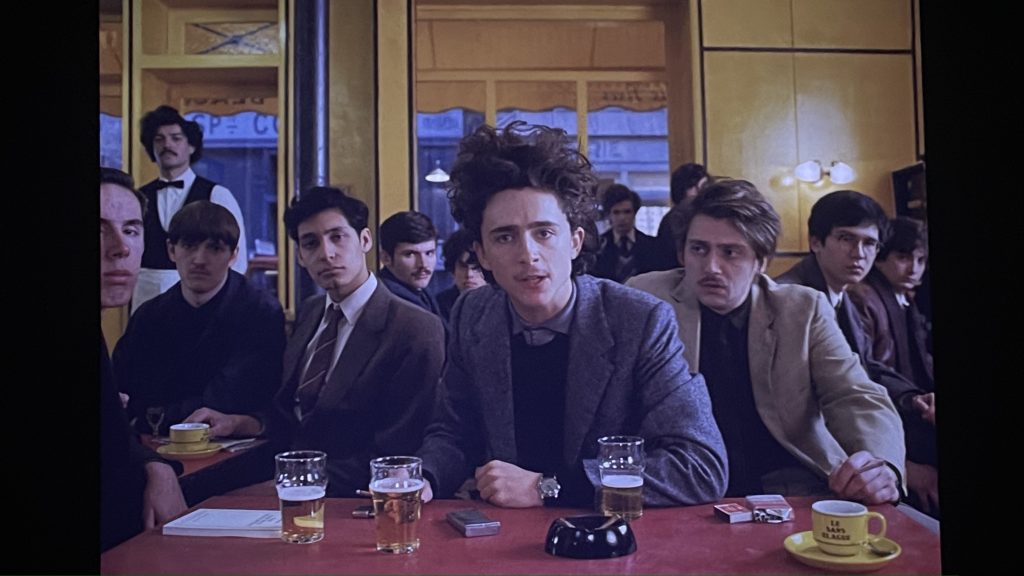 Frances McDormand plays a writer who is attracted to a young radical played by Timothée Chalamet. After having an affair with him, she helps him to revise his protest manifesto. This is the most political sequence in the film. His use of sex and violence as an aspect of real life has been a major breakthrough compared to Anderson's other works, which usually fall somewhere between the whimsical and the eccentric.
However, there is still an ironic distance between these elements and the audience. But compared to Anderson's earlier work, The French Dispatch is more of a step out of his comfort zone. And that's a good thing.
The film is full of subtext for viewers who know the art and culture of New York and Paris in the 1950s and 60s. It was a time when many American creators crossed the Atlantic, chasing the glory of the "lost generation" of Ernest Hemingway and Gertrude Stein, and found Paris embracing those who were ahead of their time in America.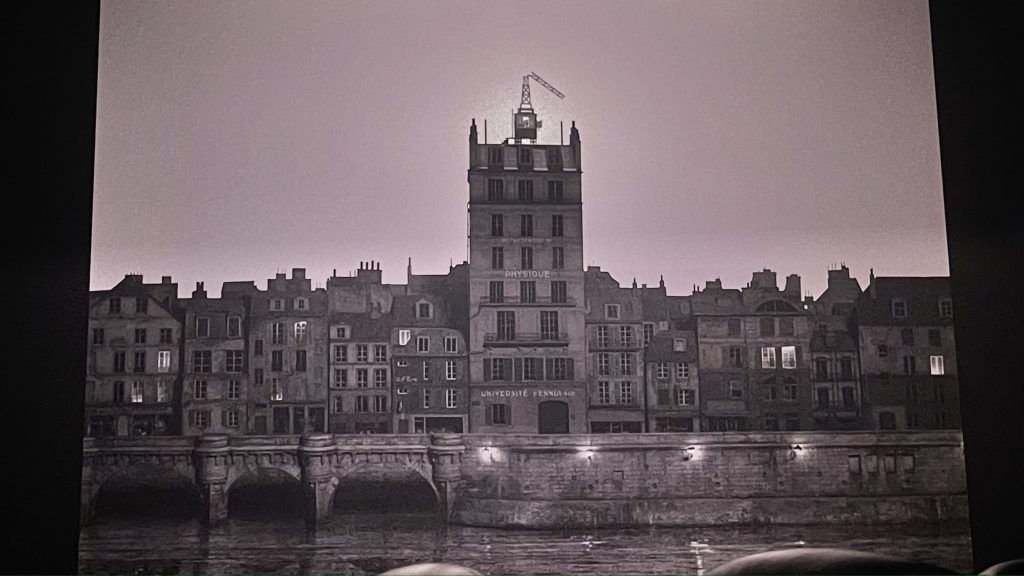 Nationalism was emerging across Europe at this time, but Anderson's lens on France was clearly more powerful than that of a right-wing politician like Marine Le Pen. Anderson makes no controversial statements about French politics then or now, laughing at value judgements and personal reasons.
Anderson portrays the characters like an exaggerated depiction of a serious writer's creation. Yet the tone of the film is more in line with that of the New Yorker's comedy contributors: the caricatures of James Thurber, the absurd stories of Woody Allen, Steve Martin's satire of artists, critics and other cultural hucksters.
The allusions are thus as dense and dizzying as the references to other bad taste films in Quentin Tarantino's films.
It's fun to play detective with such a hodgepodge, but The French Dispatch is a first-rate 'parody', so all these influences are reassembled into something new and original. This is good news for those who have not been long-time readers of The New Yorker, as this strange anthology film can stand on its own.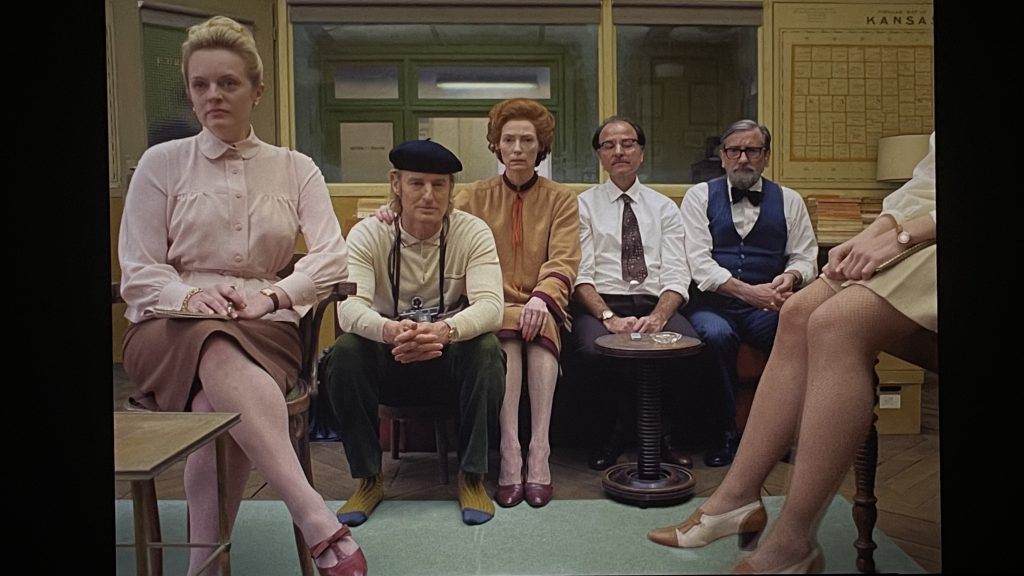 In the past, Anderson has been accused of making contrived 'Dollhouse Aesthetic'. This time, although he still repeats many of the techniques he's always known for – playing with aspect ratios, putting characters at the centre in symmetrical compositions, showing large buildings in complex cross-sections – it's clear that there's a whole world emerging beyond the edges of the director's carefully controlled frame.
Before this, Exept to Ernst Lubitsch and Jacques Tati, it's hard to imagine any other director putting so much effort into the production of a comedy – every costume, prop and choice of each actor carries a respectful sense of the absurd.
If this sounds too dull or exhausting, think again: the film certainly takes time to unravel, but the cast ensures that Anderson's humorous creations have a human face. As the publication's top man and the staff's tolerant godfather, Arthur Howitzer Jr recalls not only William Shawn, editor of The New Yorker, but also the great H. L. Mencken, who encouraged writers like John Fante, who made a living selling oranges, to find a voice that was truly their own.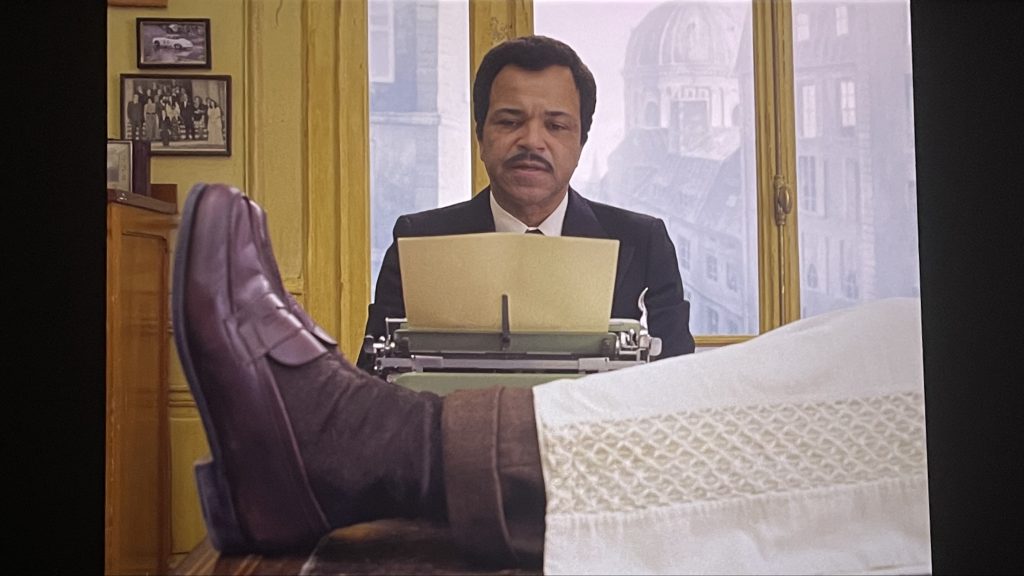 As trivial as all this sounds, Anderson praises this generation for making the right choice. They expanded the way we think about "storytelling" and changed more than just journalism.
They found poetry in the streets and storytelling protagonists in the margins; they challenged the establishment and represented a new trend that was as influential as the one that swept through the cinema at the same time.
Back to nowadays, lots journalism outlets were arguably on the wrong road in blindly pursuit of trends to catch readers, so let's toast to those "poor sods" who dares to follow their heart and stick with truth until death.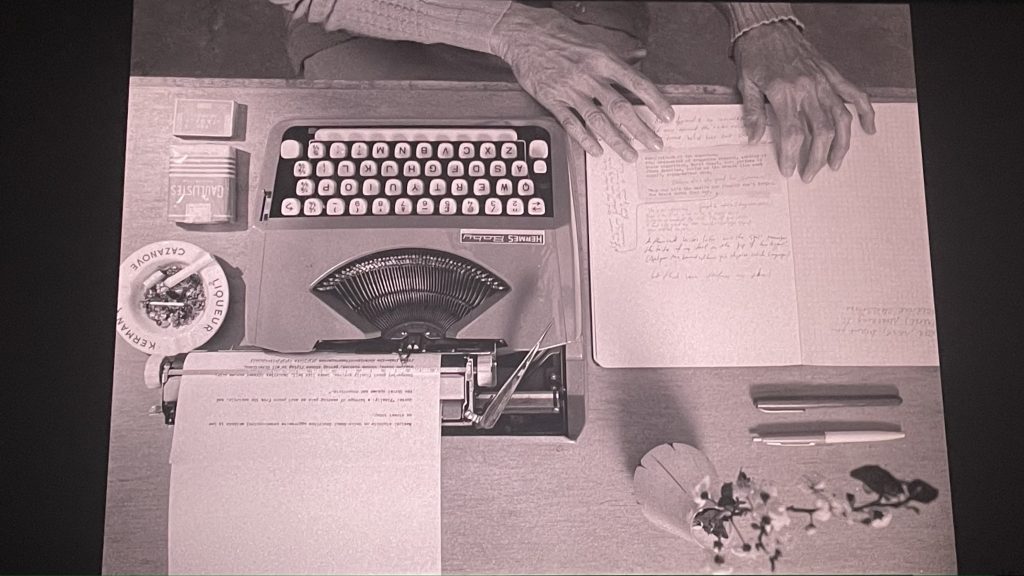 Words by Huaisheng Gao