Ariana Grande's 'Thank U, Next' video is breaking records as YouTube's most-watched video in the first 24 hours.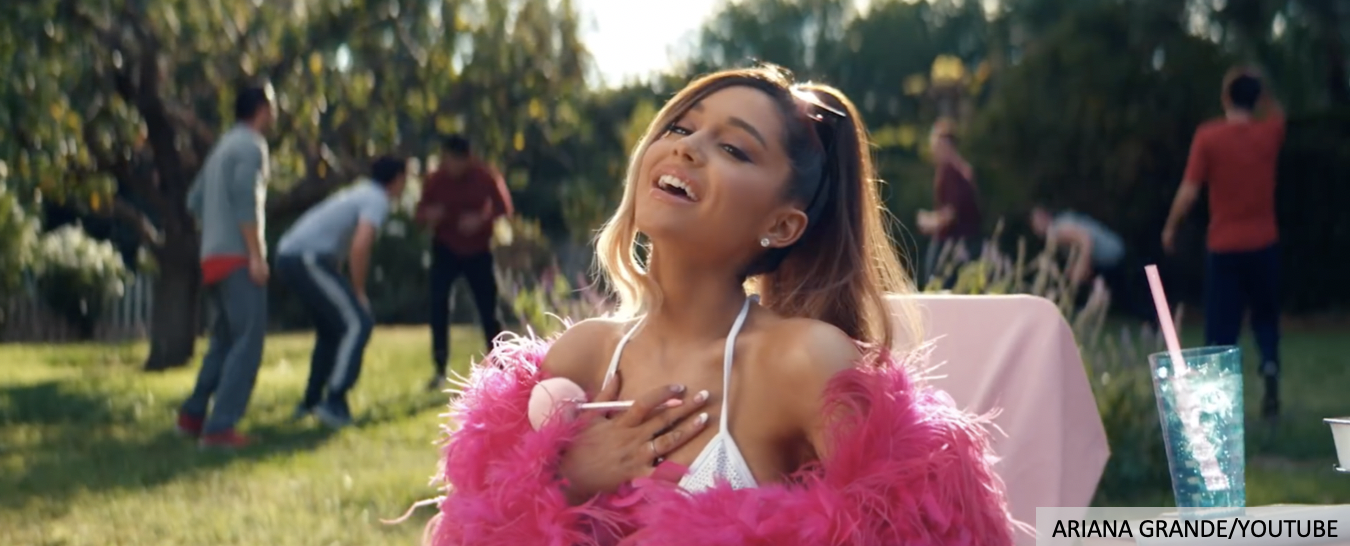 Since its release (November 30), it also smashed YouTube's record for most-viewed video using YouTube's Premiere scheduling feature with 829,000 viewers watching simultaneously at its peak. According to Billboard, during the video debut, over 516,000 messages were sent on the Premier version of the platform.
The huge traffic surge caused a delay in YouTube comments posting to the video, but this did not slow down fans watching, as the video hit 1 million views in 35 minutes. YouTube released a statement on their official twitter:
@ArianaGrande the thank u, next video was so good, it broke the internet (or at least delayed YouTube comments from posting for a bit).

Comments are still working on the video, they're just delayed! https://t.co/osq64npfpt

— TeamYouTube (@TeamYouTube) November 30, 2018
Grande knocked K-Pop group BTS 'Idol' from the top spot with 'Thank U, Next', amassing an outstanding 47 million views and counting:
'Thank U, Next' which pays homage to iconic 2000's 'chick flicks', Mean Girls, Legally Blonde, 13 going on 30 and Bring It On, has become an overnight sensation and has garnered a great response from the online community.
Highkey one of my favorite scenes. #ThankUNext 💛 pic.twitter.com/TZwKFyOhIB

— Kailena🌥 (@ImKailenaK) November 30, 2018
https://twitter.com/eva_olivia6/status/1068598743749009408
https://twitter.com/louievuittonlv/status/1068684568465563648
The video featured a multitude of celebrities from all-time 'Momager' Kris Jenner as 'cool mum' in a Mean Girls inspired scene to one of Legally Blonde's favourite actors: Jennifer Coolidge.
The premier of the video on November 30, also caught the eyes of multiple celebs who tweeted out their support:
#proudmama 😉 #thankunextvideo https://t.co/GGpPNUC4N2 pic.twitter.com/STvqG8H8qe

— Kris Jenner (@KrisJenner) November 30, 2018
Can we please talk about @ArianaGrande's Bend and Snap?! 10/10 nailed it! 💖🙌🏼 #thankunext

— Reese Witherspoon (@ReeseW) November 30, 2018
Having some Razzles (it's a candy AND a gum) in your honor, @ArianaGrande! #thankunext https://t.co/5QA1pNtbiO

— Mark Ruffalo (@MarkRuffalo) November 30, 2018
The song has been a huge success for Grande; topping 'The Official Top 40 Singles Chart' for 4 weeks straight, becoming the fastest song in Spotify history to reach 100 million streams and landing her the No.1 spot as most streamed artist on Spotify, surpassing 46.9million monthly listeners.
Watch the full video below:
Read more on Ariana Grande:
Words: Katherine Cenaj | Subbing: Debrah Kirilov