More than half of UK adults who experience loneliness are afraid that "no one will notice if something bad happens to them", according to new research conducted by the British Red Cross.
Approximately nine million people in the UK say that they "always or often" feel lonely and that they are unable to form lasting, social connections with people around them.
A survey of 4000 adults in the UK was carried out which looked at the extent of people across the country suffering from loneliness and social isolation. The results showed that, out of a fifth of the population that feel lonely, more than a third of people do not know how to cope with loneliness, two-thirds often feel completely alone when they are surrounded by other people, and one in nine people feel that they would not have anyone in their lives that they could rely on in a time of crisis.
It is also revealed that young people aged 16-24 (72%) and those who live in urban areas (61%) are the most likely to suffer from loneliness.
Transitional life events are found to be the most common moments that increase the risk of loneliness amounts in individuals, such as breakups, the emergence of a severe health issue or retirement.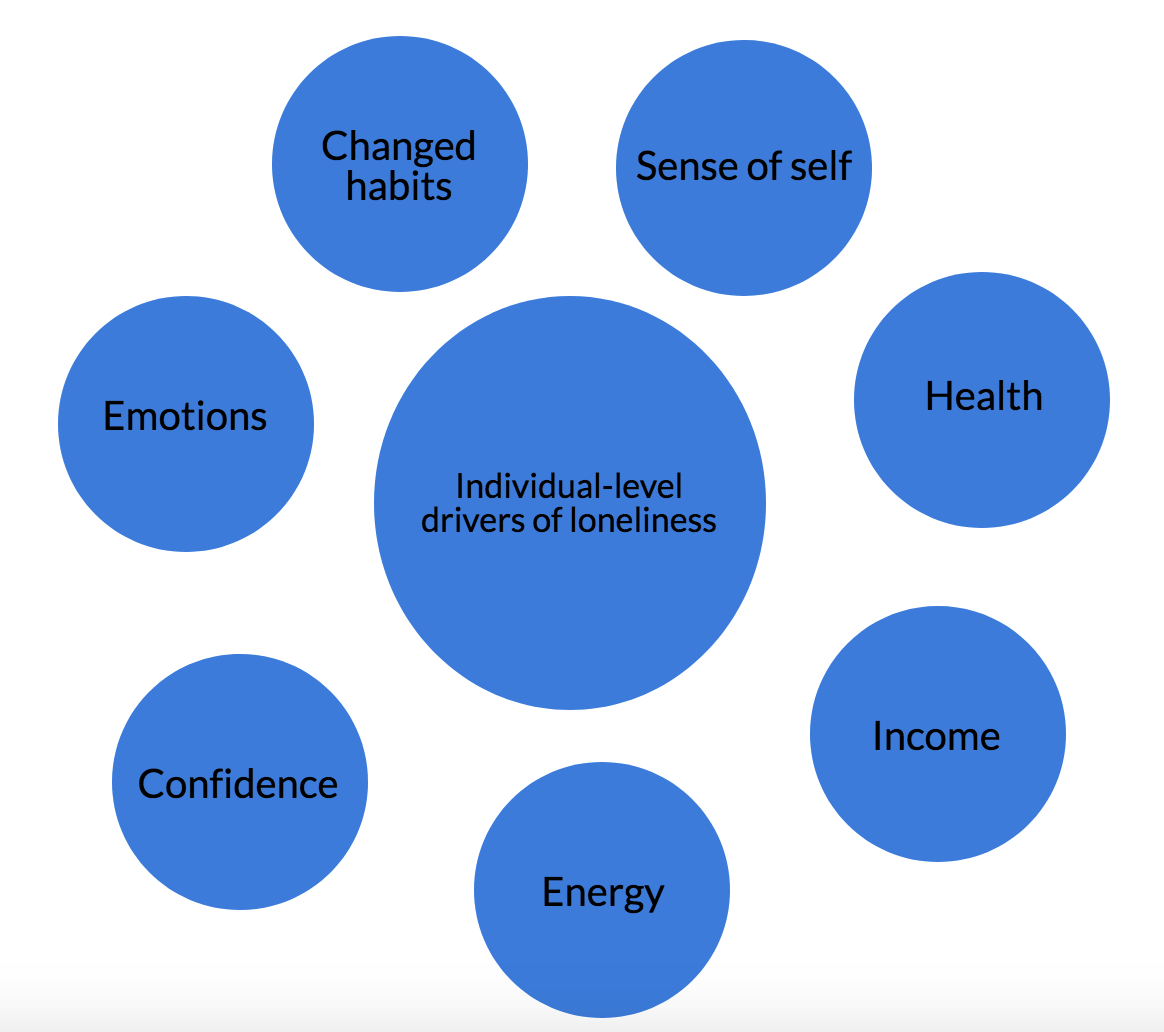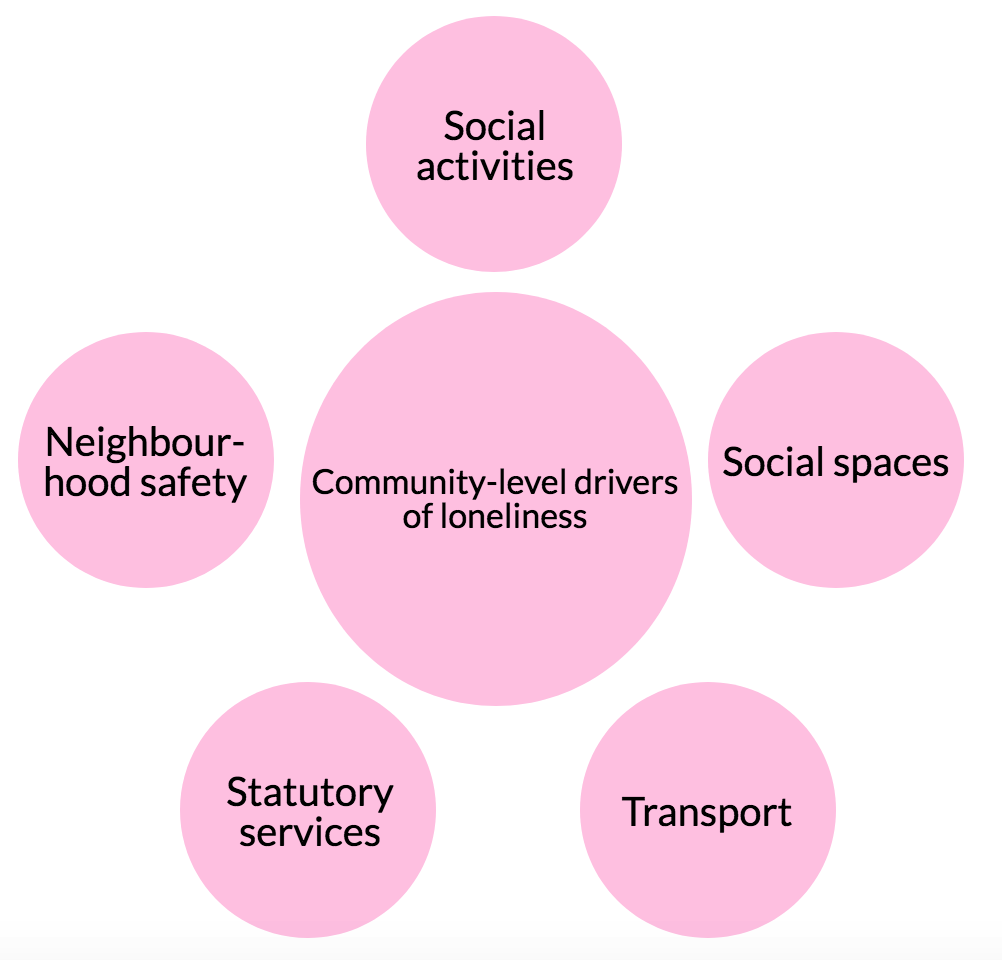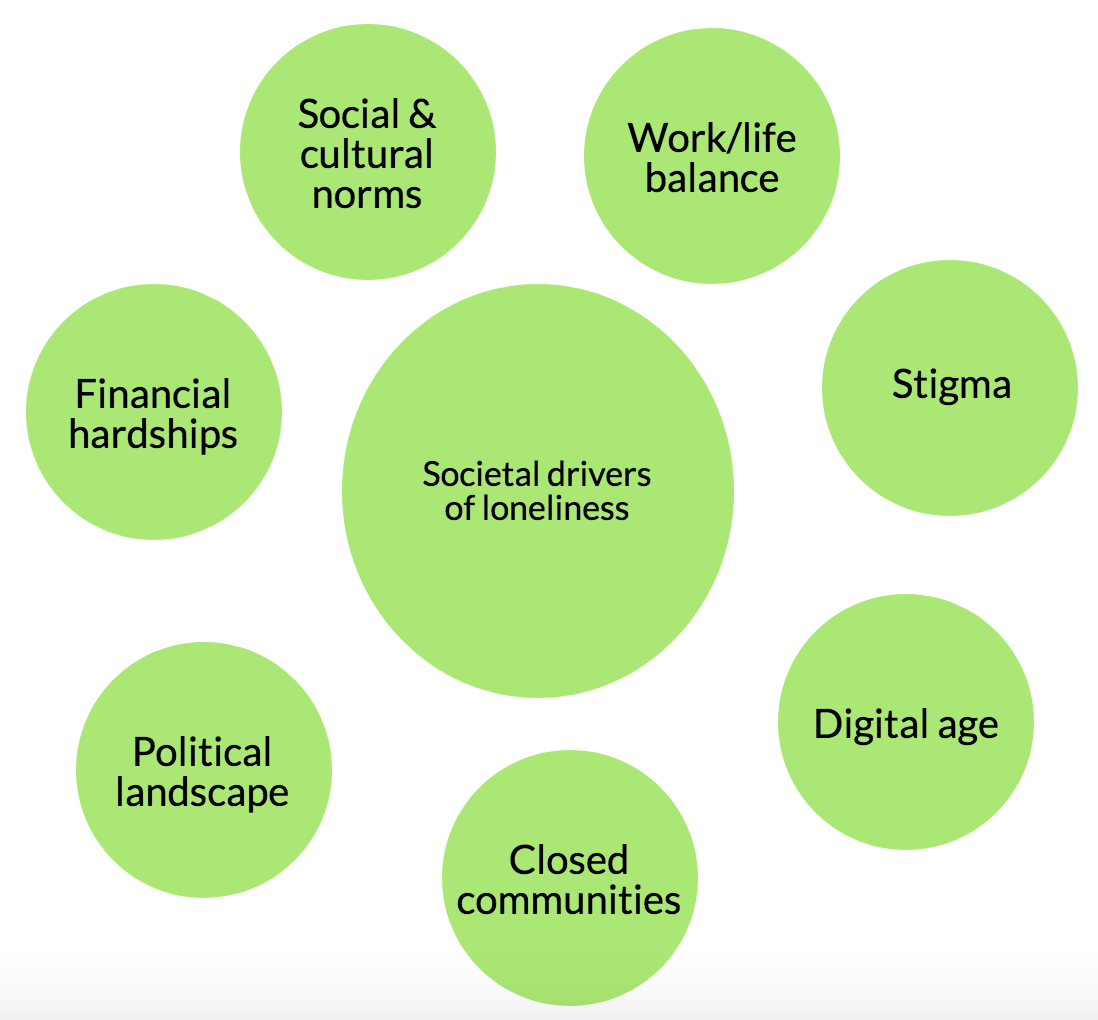 Other drivers of loneliness and barriers to connection
 Statistics: British Red Cross; Graph: Leyi Chen
Chronic loneliness could have serious impacts on people's biological, psychological and behavioural spheres.
Click below to listen to what an artist (who prefers to be anonymous) thinks about her loneliness.
Zoë Abrams, the Executive Director of Communications & Advocacy at the British Red Cross, said it is important to forge social connections with other people.
"Loneliness and social isolation doesn't discriminate… Every one of us would want someone to reach out to us if we found ourselves all alone. People who need our help may be closer than we think, and could feel much more connected if we offer them out kindness."
In order to tackle the problem, Prime Minister Theresa May has launched a loneliness strategy which allows GPs to refer patients who are experiencing loneliness to community activities and voluntary services. This practice, which is known as "social prescribing" is expected to offer people tailored support to help improve their health and wellbeing instead of immediately defaulting to medicine.
In her foreword for the strategy, May wrote: "This strategy is only the beginning of delivering a long and far-reaching social change in our country – but it is a vital first step in a national mission to end loneliness in our lifetimes."
Loneliness is one of the greatest public health challenges of our time, with evidence showing it can be as bad for health as obesity or smoking. PM @Theresa_May today launched the government's first strategy to tackle it. pic.twitter.com/IldiYjED3q

— UK Prime Minister (@10DowningStreet) October 15, 2018
Read more: Is this the solution to loneliness?
If you are experiencing loneliness or are suffering from social isolation, you can find support through organisations such as the British Red Cross and Mind or you can talk to Samaritans on 116 123.
Words, Original Graphics and Audio: Leyi Chen | Subbing: Sorcha Gilheany