The world's most valuable company took a slightly sneaky approach to announcing their new iPad lineup this year – by a press release. This doesn't mean that they're not a big deal though.
These little slabs have became students' favourites over the years since their release, and now there's six of them available for you to put your hands on. But instead of watching countless YouTube videos, where they go into too much details about tech specs, we're here to break down each models' main strengths and weaknesses and what they mean to you in terms of practicality.
In order to simplify this review, devices are put in two categories: accessory and stand-alone, to point out if they're best used in sync with other devices or if they're able to do all academic tasks on their own.
The newcomer: iPad (10th Generation)
This device is the main star on the stage this Autumn amongst all the new iPads announced. Very hard to categorise, but overall it can fit into the stand-alone family, it finally got its well-deserved design refresh, bringing it on to the same level (literally: it finally features a 10.9″ screen) as the iPad Air and Pro models, whilst still managing to be (somewhat) affordable at a starting price of £499.
It boasts an USB-C port, a fast processor, and the big boys in Cupertino also designed a special keyboard for it, should you wish to use it as a laptop replacement – the Magic Keyboard Folio. It's a detachable keyboard which also provides a backstand for the iPad, transforming it into an ultra-portable mini computer.
For most students who want to stay up-to-date with their tech, this is one of the products which gives the best value for your buck whilst also allowing you to take care of most of your to-do list with ease. Presentations, note taking, meetings – all ticked.
It has a battery life of up to 10 hours on continous video playback.
It does have a couple of cons however: it is only compatible with the first generation Apple Pencil and now you have to get an adapter in order to charge the pencil from the iPad (aren't you expensive enough already, Apple?!), and the screen is not the nice shiny laminated display you get with the Air upwards.
However if you're only looking for a productivity machine and aren't really fussed about aesthetics, this tablet with its vibrant colours (silver, pink, blue, and yellow) could be the one for you.
The professionals: iPad Pro (12″ and 11″)
The iPad Pros are generally not considered to be a big sell amongst students, unless you're studying something really niche and you need it for very specific reasons – meaning architecture, engineering, graphic design, and various other degrees.
They obviously, as their name suggests, go into the stand-alone family of iPads. Pro is Pro, after all.
They do come with certain perks though – such as the ProMotion display (120Hz), which in practical terms means that the display will be extra smooth and buttery. You might see this daily if you own a Pro iPhone model from the past two years.
They also come with the M2 chip which is supposed to bring you the same power as a MacBook (spoilers: unless you use very specific software on your iPad, it won't, because of software compatibility), a super-fast Thunderbolt port for file transfers, and Face ID.
They have a longer battery life than most iPads due to their size, and they sit at 10 and 12 hours of continous video playback, respectively. This may vary depending on use.
It's not much of an upgrade over last year's Pro iPads, but if this is something that you would take advantage of, and don't want a (slightly) bulkier MacBook in your rucksack, then go for it.
Do keep in mind that they are pricey – the 11″ version starts from £899, and the 12.9″ version from £1249, which is the same price as a new MacBook Air.
The old-but-gold: iPad (9th Generation)
This iPad got released a year ago, and while it is not the most aesthetically pleasing one, it is definitely the cheapest one – even after Apple's price increases (£319 before October, £369 after). It is however a perfect accessory device for everyone, not just students.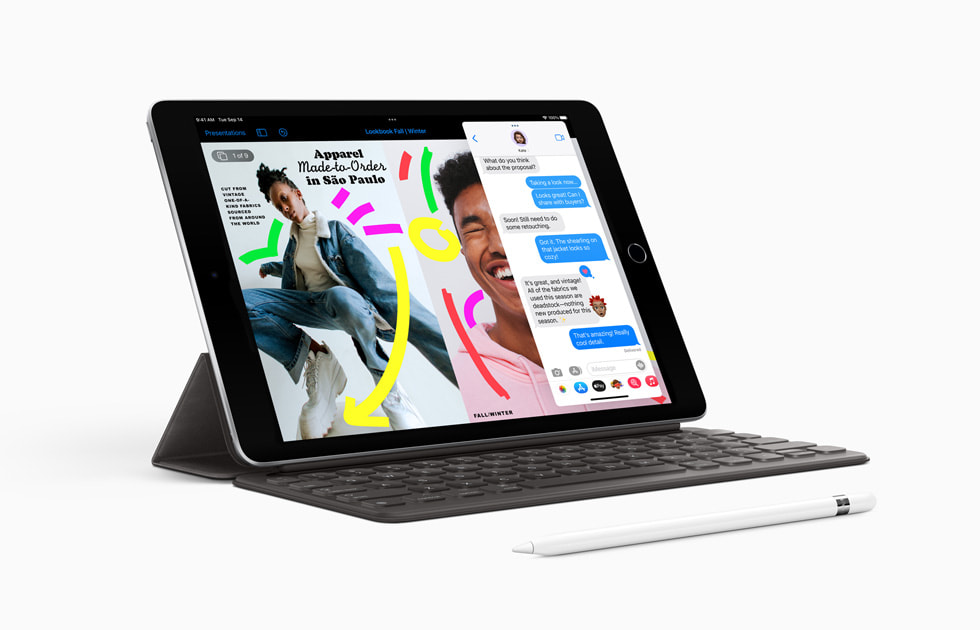 It features the traditional iPad design, a 10.2″ screen, a lightning port, compatible with the first generation Apple Pencil, and has the traditional Touch ID button. It is not the fastest and most high-end iPad, but if you're looking to join the iPad family and you use your laptop for most of your work anyway, then this is one of the two devices that might be ideal for you.
It has a battery life of up to 10 hours on continous video playback.
It gets all the essential work done, and is portable. It is compatible with the Smart Keyboard Folio (which comes without a trackpad) if you need to do some heavy typing while on-the-go, and is overall a nice entry-level device, perfect for students on a budget.
The portable perfection: iPad Mini (6th Generation)
As the name probably gives it away, this is the smallest (8.3″) iPad but it does pack a punch. It has the size of a small notebook, compatible with the second generation Apple Pencil, and is perfect for note taking, even if at first glance the screen gives you the opposite impression. The price isn't that mini either: £569 (previously £479) for this size might seem pricey, but the features it offers make it justifyable.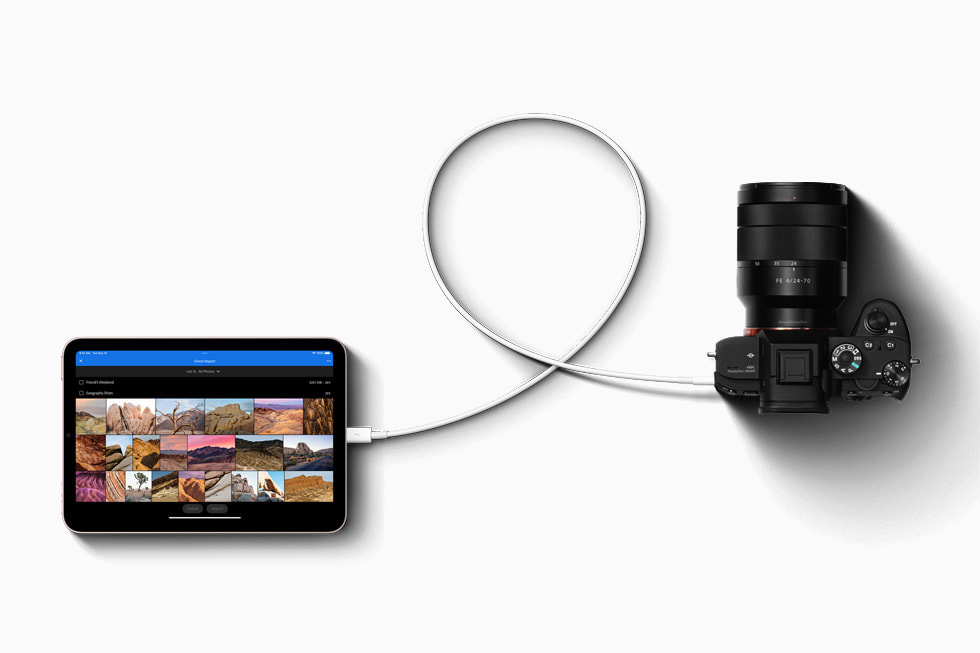 This is another one of the accessory iPads, but don't let this deceive you – because of its form factor and ergonomics, this little slab will get you through lectures, meetings, and even a light video editing is a breeze on it. It also has a USB-C connector, so it allows for seamless file transfers with one cable (or just use AirDrop, if you're in the ecosystem).
It has a battery life of up to 10 hours with continous video playback.
It also has one of those pretty screens as seen on the iPad Air and Pros (without the ProMotion, but this isn't something you will notice) and just generally feels like a small, smart notebook you can take with you everywhere without noticing that it's with you. You can literally put it in your pocket!
If you're trying to get into that minimalist aesthetic, and are all about decluttering, while still staying productive – this should be your go-to. Not to mention medical students, for whom this iPad will be the best choice.
The (previous?) all-rounder: iPad Air (5th Generation)
The Air lineup has long been considered the all-rounder of iPads, as it usually packs some of the premium features of the Pros but still keeps itself budget-friendly, at a starting price of £669 (previously £569). This was/is still the case: it got the new blocky design Apple now uses, together with the fast M1 chip, laminated 10.9″ screen, and second generation Apple Pencil compatibility, making it a great stand-alone device.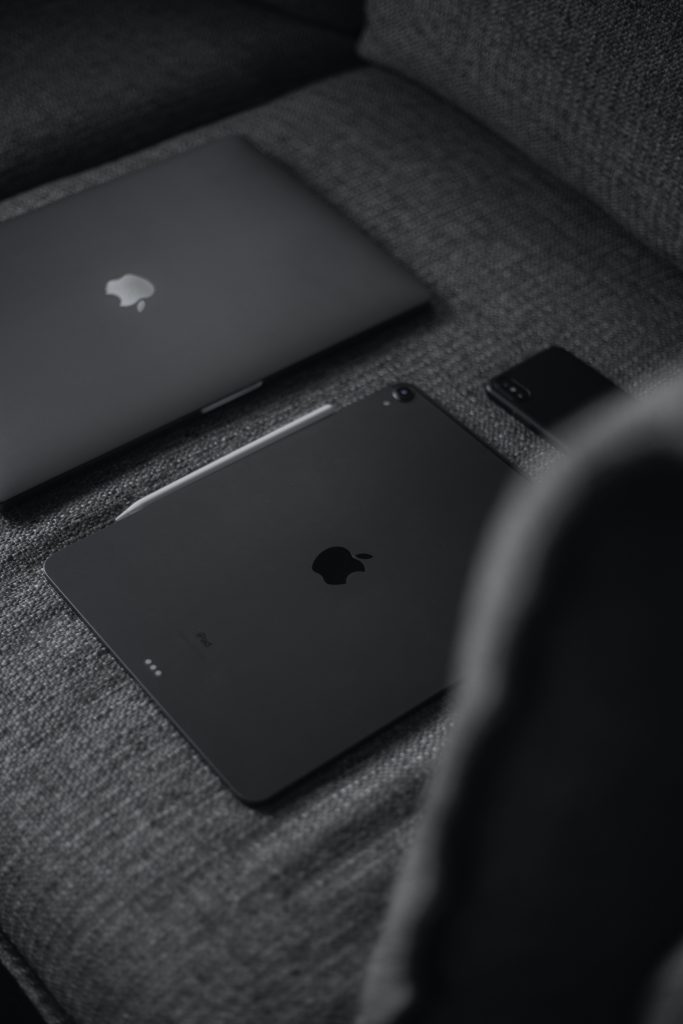 Compatible with both the Magic Keyboard (the one with the trackpad) and the Smart Keyboard (the one without), it's a jack of all trades in all areas.
It's resilient enough to handle photo and video editing (if you can get around to doing it on an iPad), and is a good laptop replacement for anyone who's sick and tired of laptops – if those people exist at all.
It has a battery life of up to 10 hours on continous video playback.
However, with the new iPad now on sale, the only reason a student should really go for the iPad Air is if they value the sleek-and-slim MagSafe design of the second generation Apple Pencil. For all other users, the new iPad is just as good and is overall a better value for your money with the price increases.
But if you manage to find a good deal for it at other retailers, go for it – you can't really go wrong with this piece of tech, and it will last you as long as a laptop does.
The alternative, and conclusion
A more budget-friendly alternative for some of you who want more power, but don't have the budget to get an Air or a Pro, is to look out for new or refurbished deals on the iPad Air (4th Generation), which came out in 2020 and is overall on par with the new iPad (10th Generation).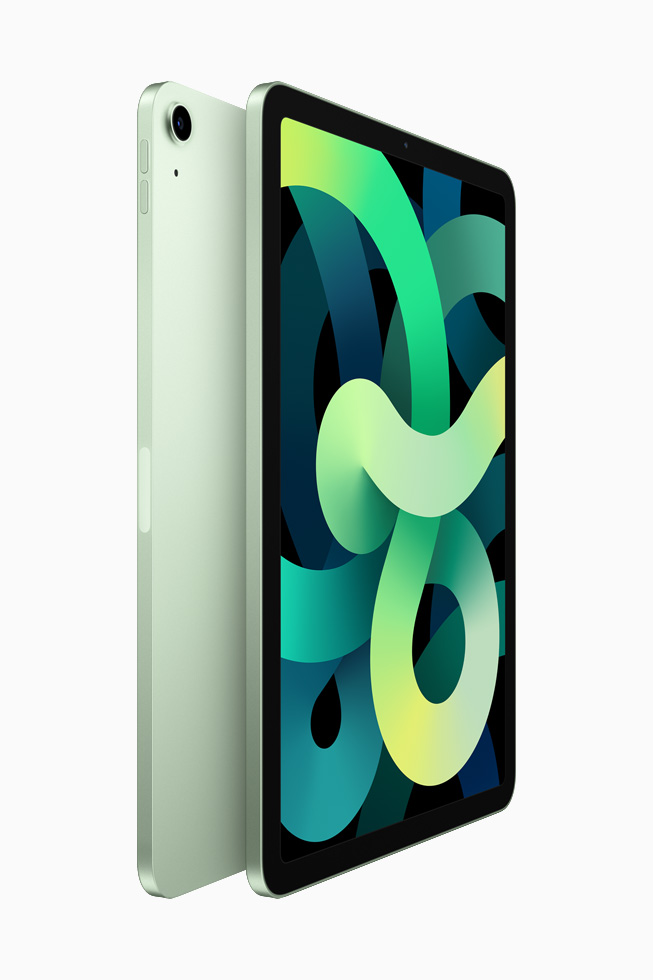 It will give you the same design, better screen, a second generation Apple Pencil compatibility, and the same 10.9″ screen you can find on the latest Air, with a bit more graphics power if you're looking to do some video and photo editing or just doing a multimedia degree in general.
Overall, you can't go wrong with any of these devices. Seeing them pop up in lectures more and more is definitely a very tempting sign to get one, but do make sure to value their pros and cons against their budget, and take into account the current use of the technology you have and how an iPad would help you get through the academic year.
Just because lots of people have one, you don't need to have one.
But everything considered, if you have a laptop (and you most probably do), but still want a nice iPad to take along with you wherever you go, then go for the new iPad (10th Generation). It is all that a student would ask for in a touch-equipped nice aluminium slab, and if used correctly, it is a productivity machine. Or you can just use it to stream your favourite shows more comfortably in bed. Up to you.
Words: Istvan Botond Beres |Subbing: Aleksandra Martynow