By Ashreya Jimi
Walking around Brixton, there is so much personality within the community, from melodic steel pan drums to the markets vying for your attention. 
All of which go virtually unnoticed by the people of Brixton.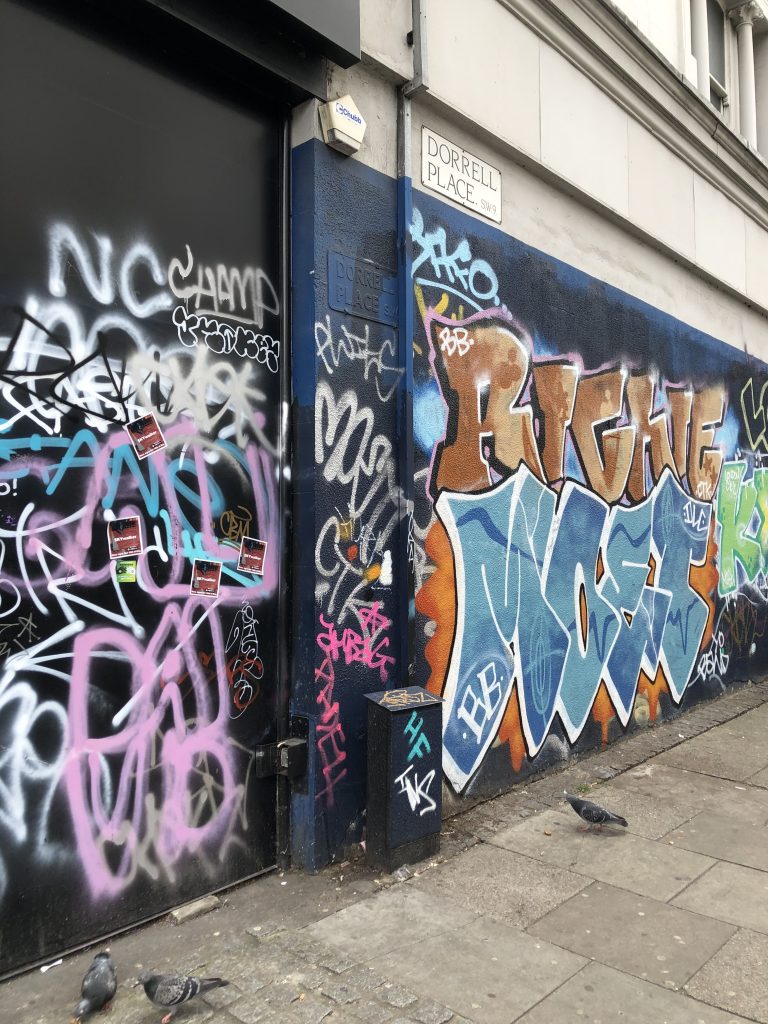 The same goes for the street art in Brixton. It's normal in Brixton to see walls coated with paint, fonts layered on top of one another.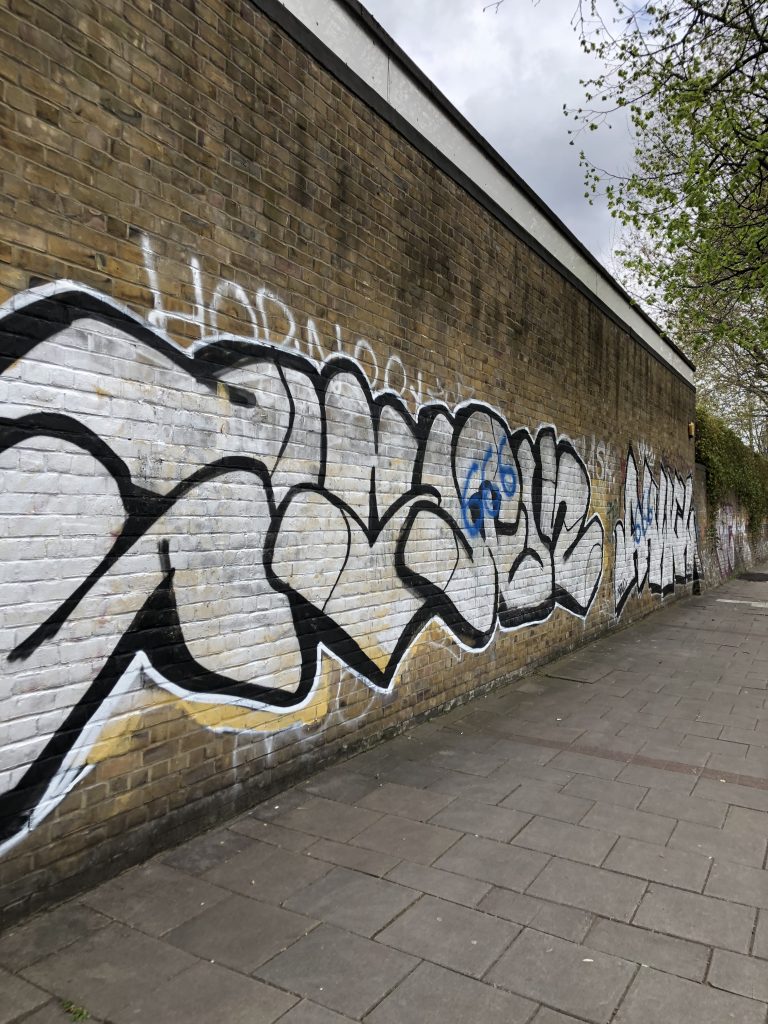 Here, street art is like a tattoo! When it's new it's all you can talk about. How could you not? However, with time, the art just exists. It's not a new foreign subject but rather a part of you. 
You and the tattoo. Brixton and the street art.
Street art started gaining popularity in Brixton in the 1970s and 80s. The captivating murals that you see are normally funded by the Lambeth County Council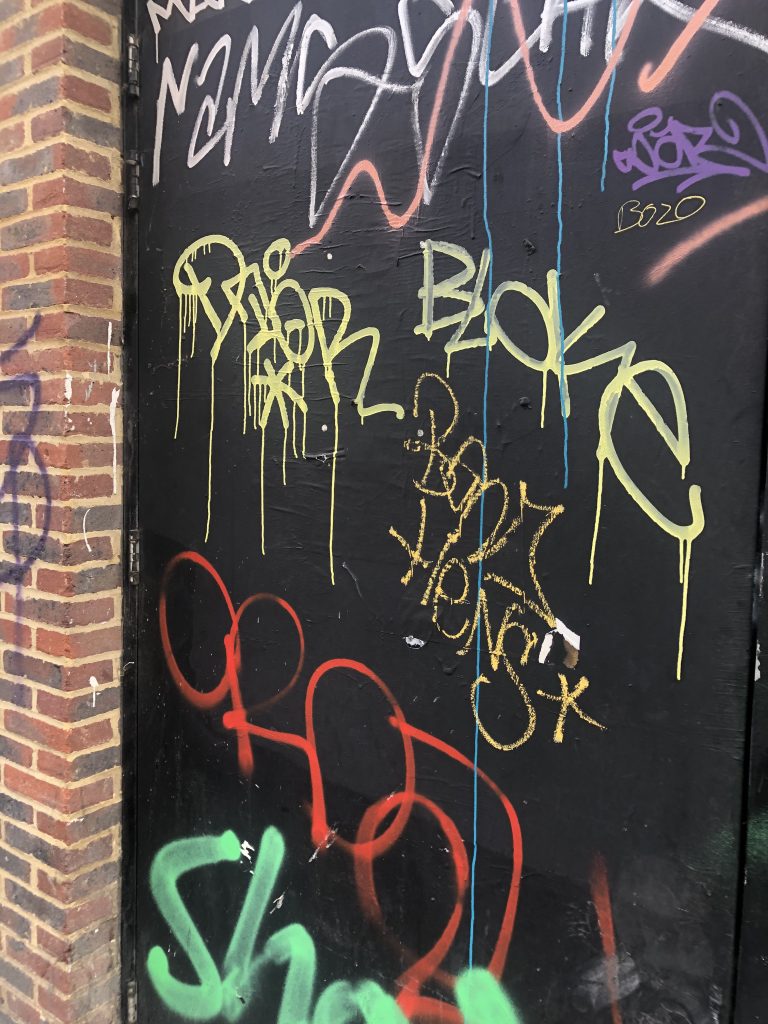 This is a community of artists creating their own exhibitions on brick walls, so here are just some highlights of the artworks.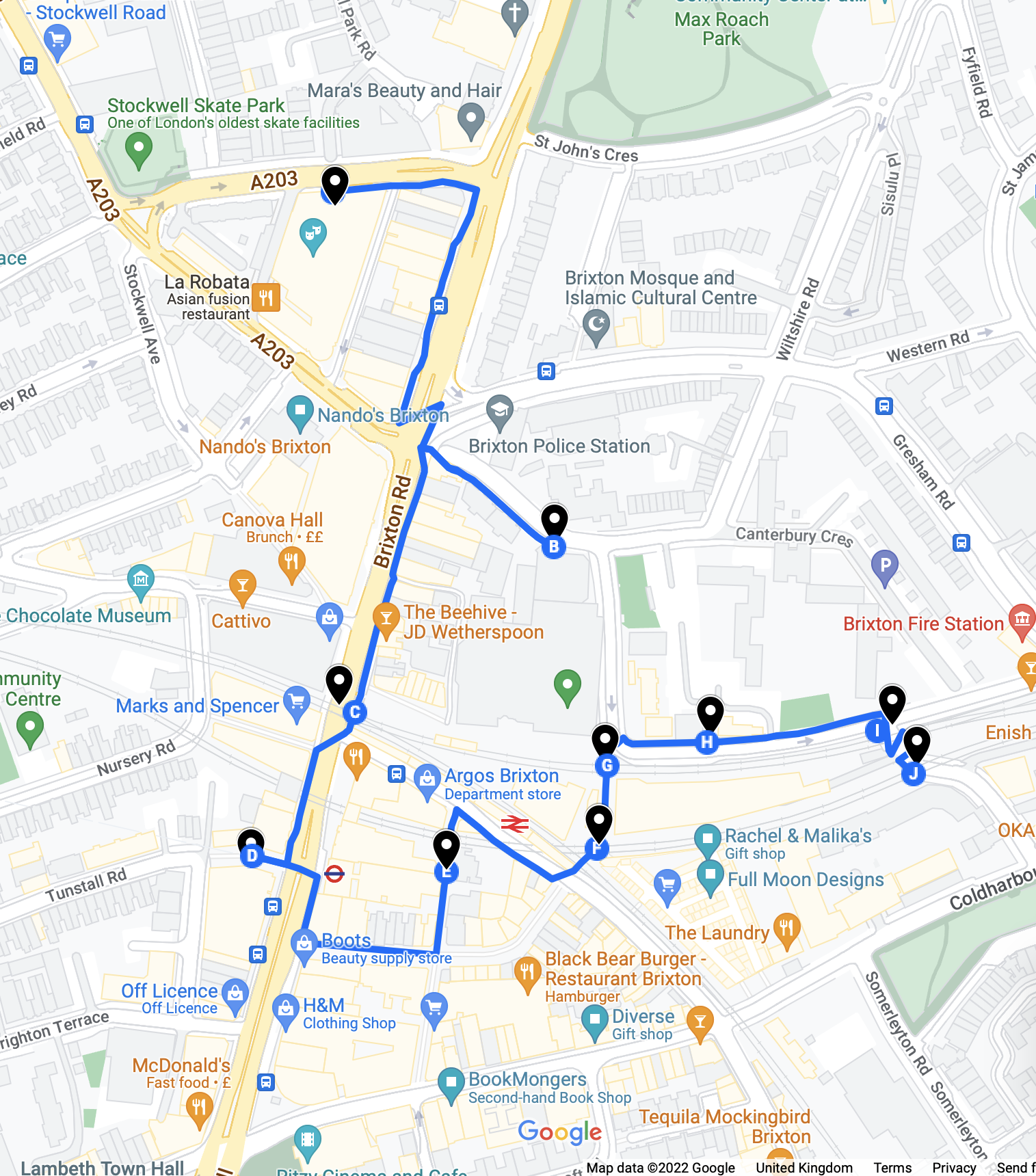 Children at Play, Stephen Pusey, 1982
Located in Stockwell Park Walk, the mural was painted across the back of the O2 Brixton Academy. As stated by the London Mural Preservation Society, it was painted to 'show how racial harmony existed naturally between the community.'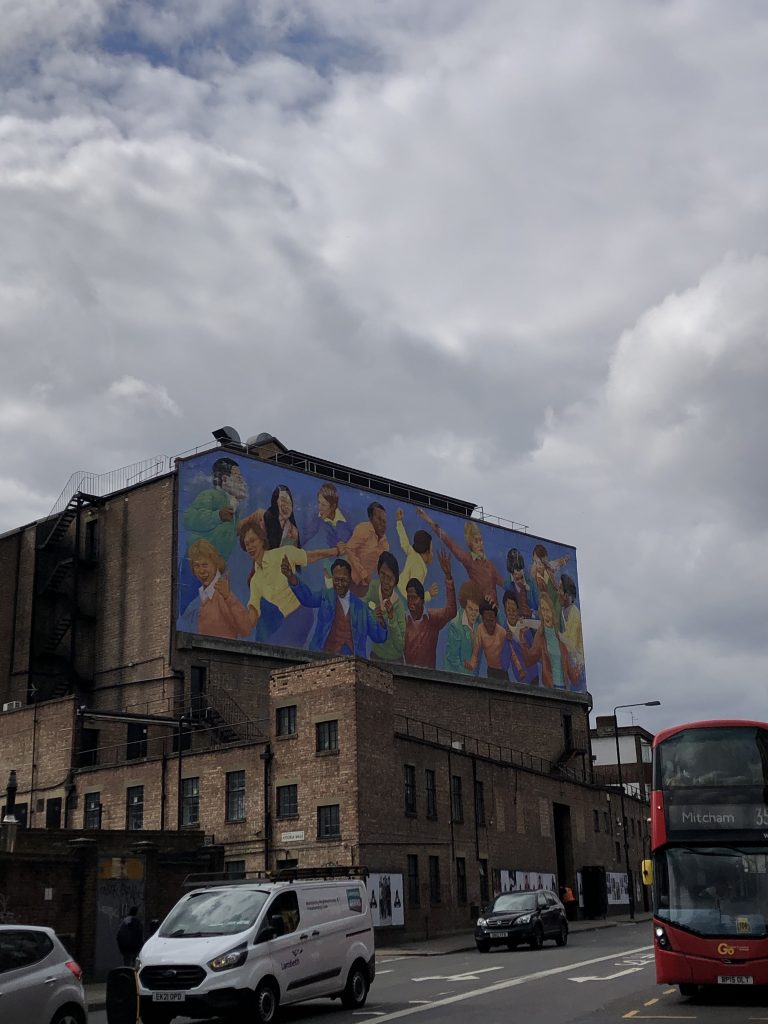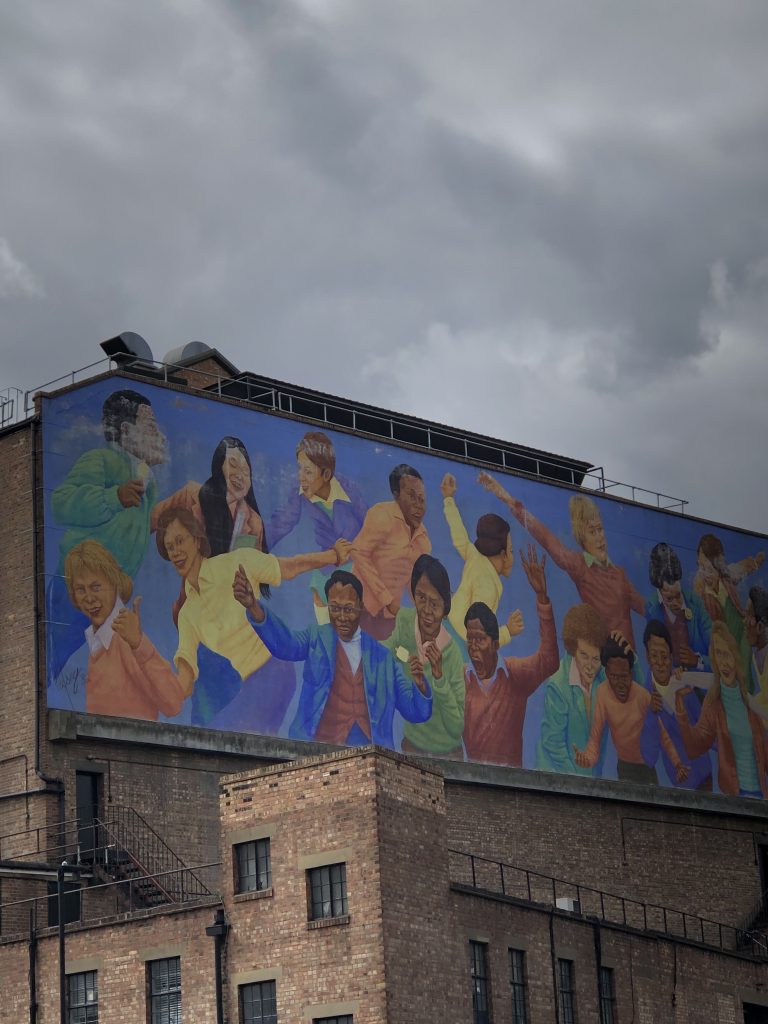 Marvin Gaye mural, Dreph, 2021
As a celebration of the 50th anniversary of Marvin Gaye's album 'What's Going On', this mural was painted on Canterbury Crescent.
It shows how the social and political issues that Gaye's society faced, are still issues we face today.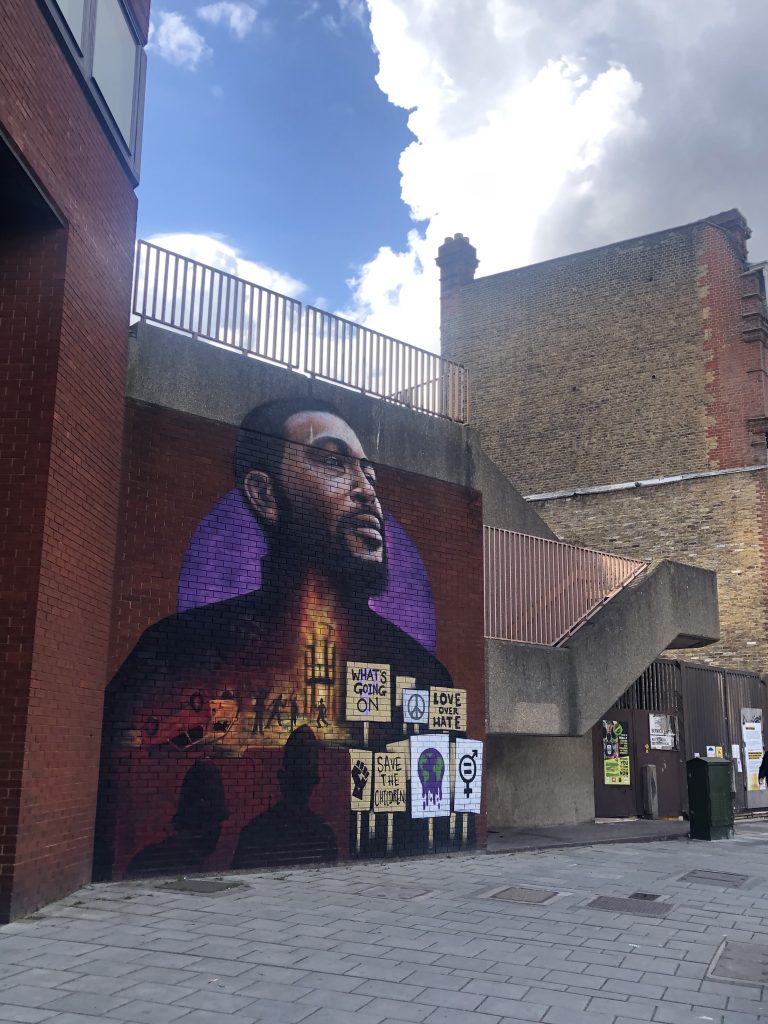 Come in Love/Stay in Peace, Farouk Agoro and Akil Scafe-Smith, 2018
Painted on an actual railway bridge in Brixton Station, these words welcome visitors and residents alike with their Caribbean inspired design.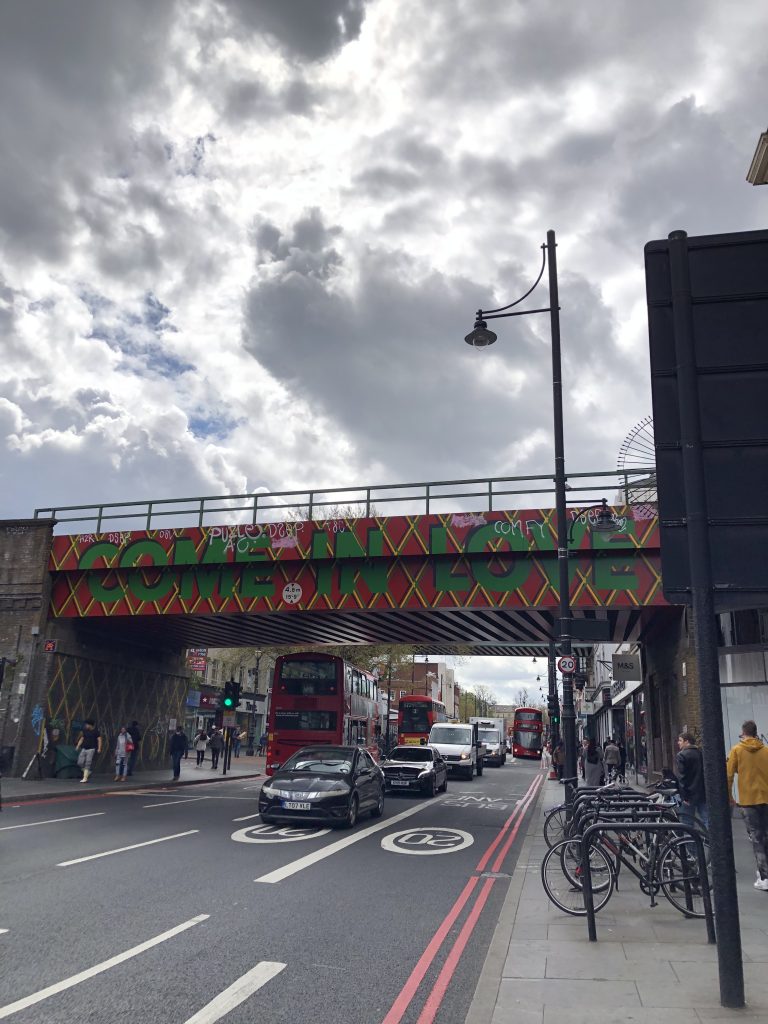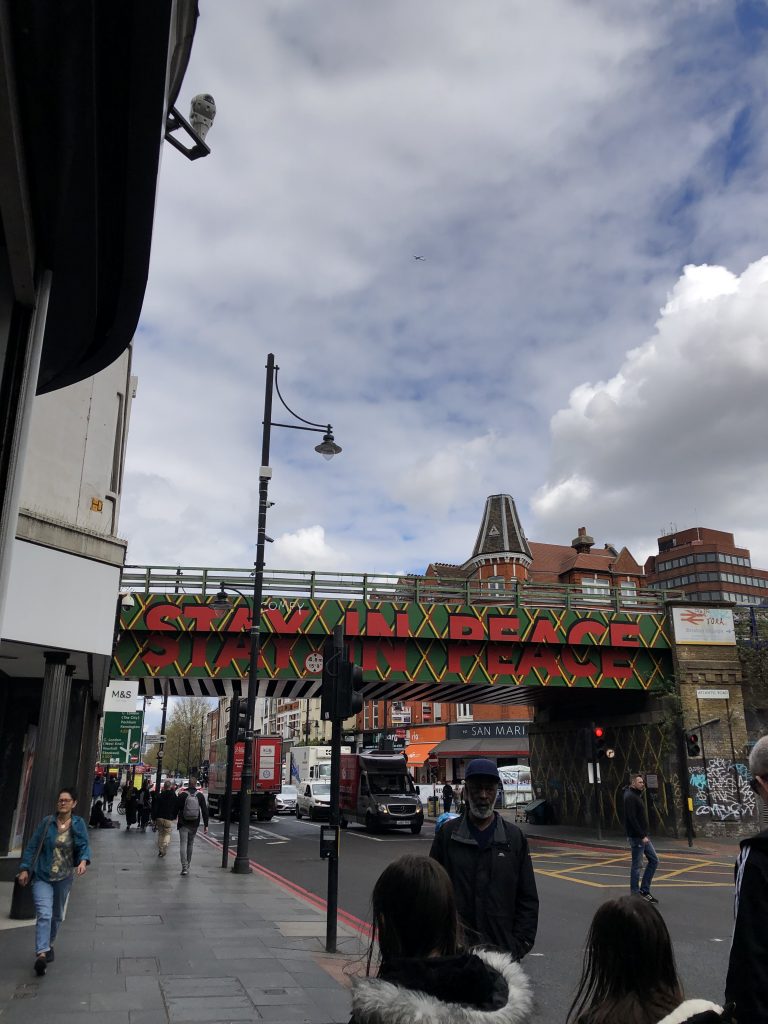 David Bowie mural, James Cochran, 2013
As a tribute to the icon born in Brixton, Bowie's mural takes inspiration from his album cover 'Aladdin Sane'. Located in the heart of Brixton, on Tunstall Road (opposite the tube station).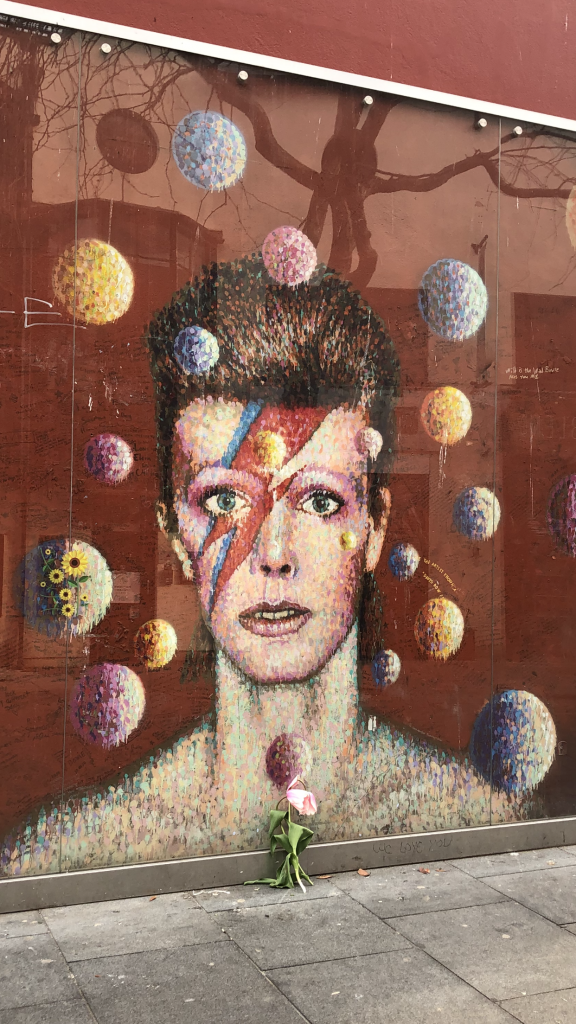 Electric Lane collection, various artists, various dates
This wall is never the same for a long period. It seems Dreph has occupied a wall for now!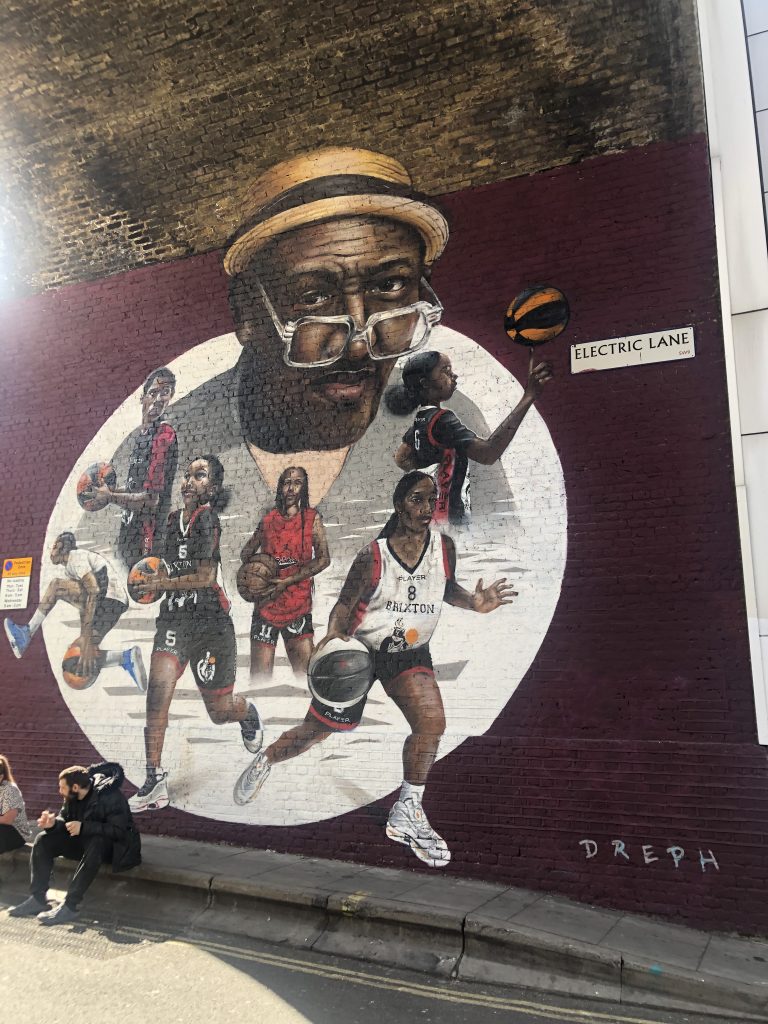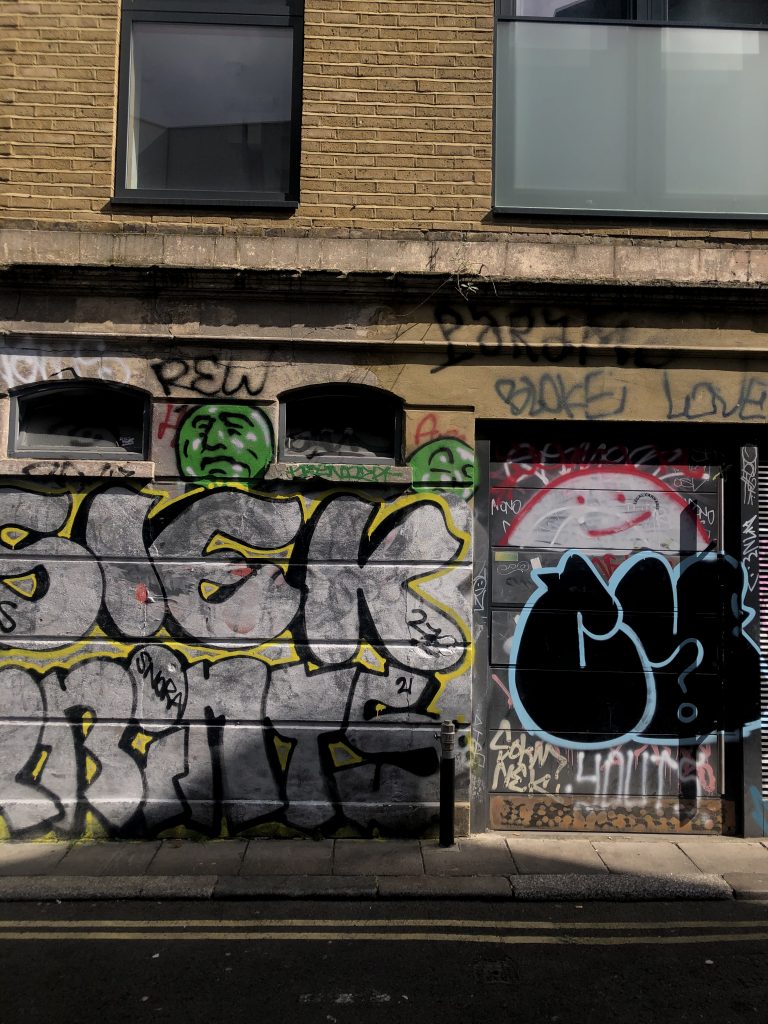 Michael Johns mural, Dreph, 2017
The mural in honour of Michael Johns is located on Pope's Road. Dreph the artist told Brixton Design Trail 'I wanted to celebrate Michael for his commitment, generous spirit.'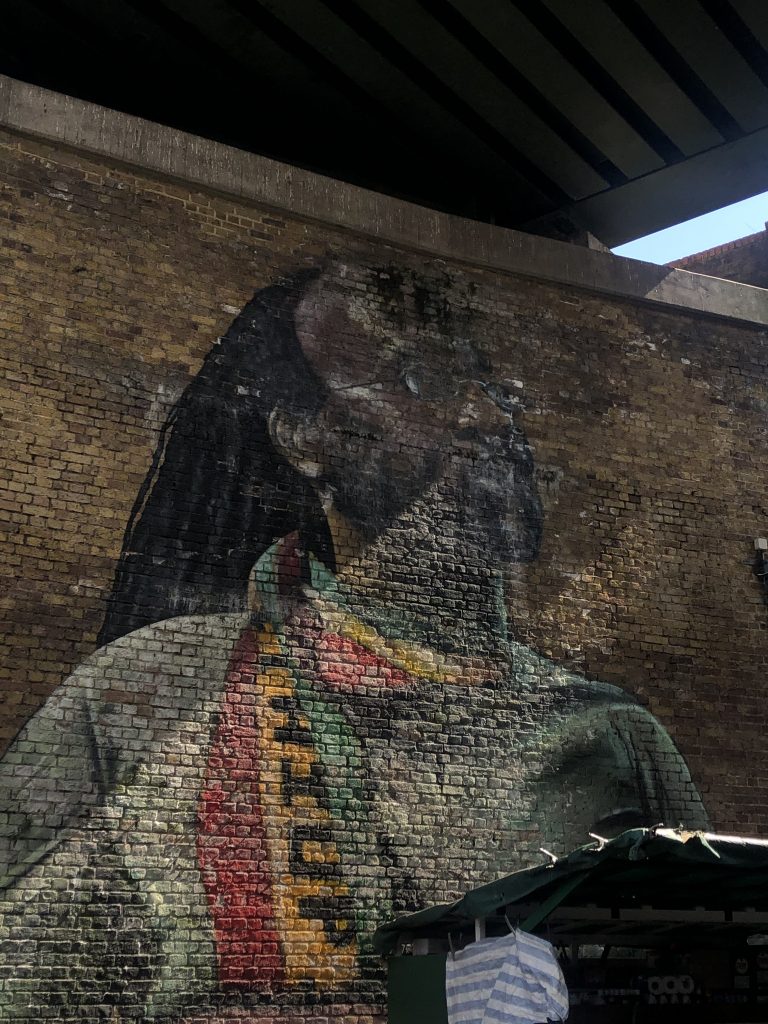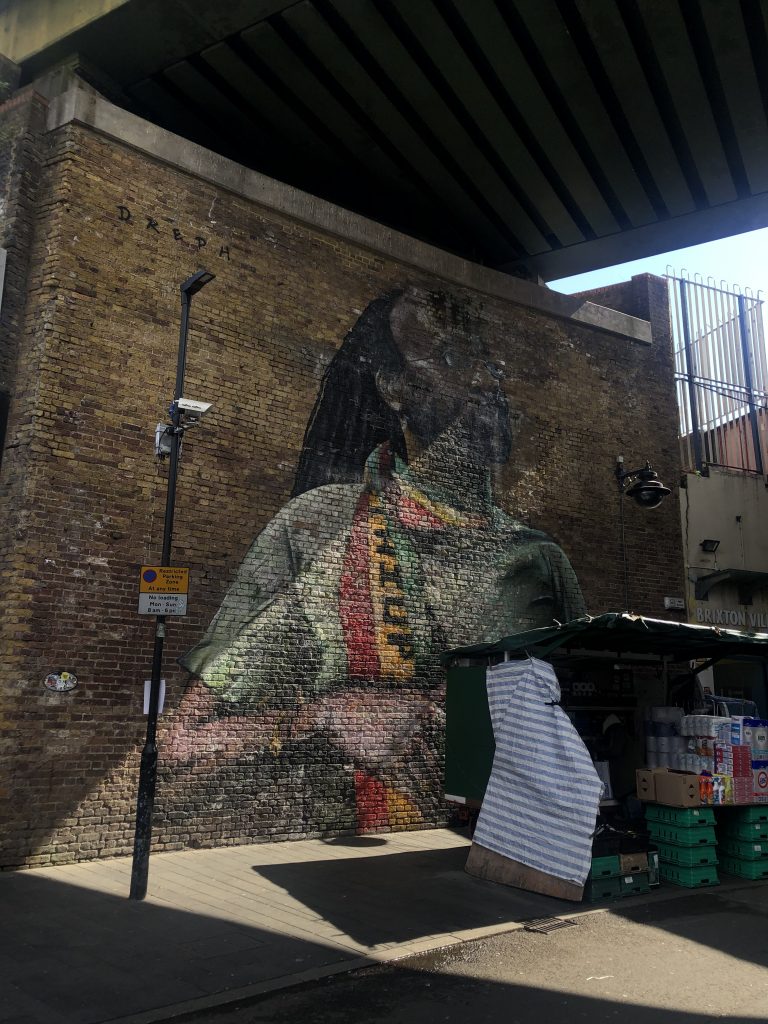 Chadwick Boseman mural, Artful Dodger, 2020
As a homage to the talented actor, this mural is located on Pope's Road. It depicts Boseman in one of his most iconic roles as T'challa/Black Panther.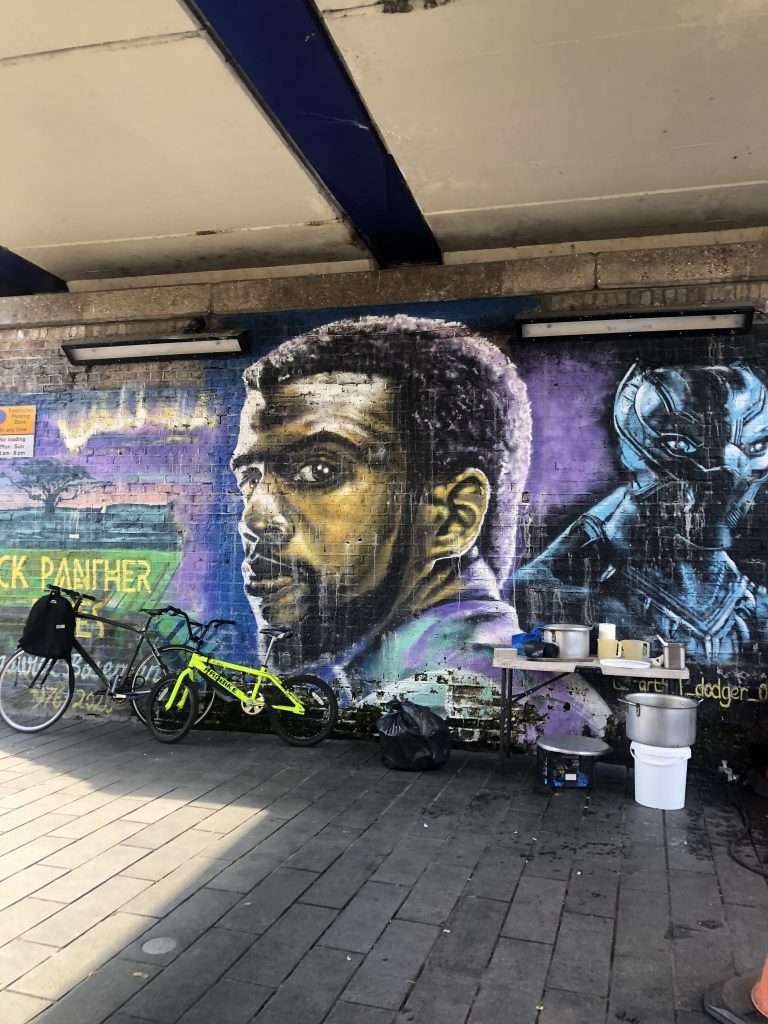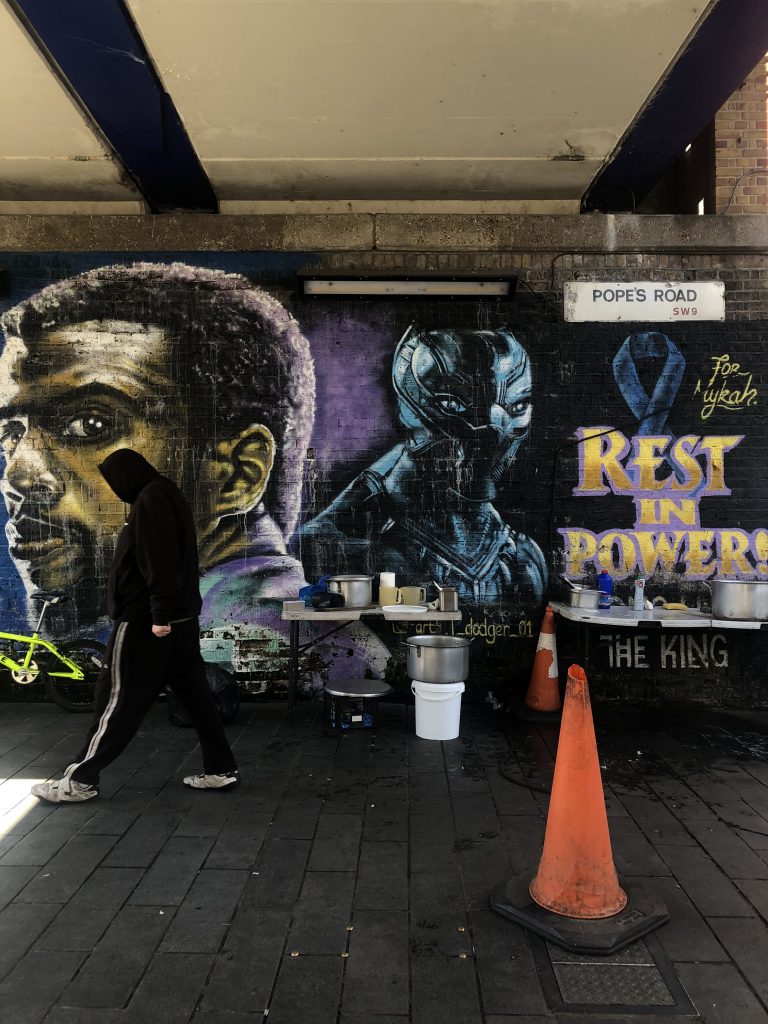 Pop Brixton collection, various artists, various dates
Located on Brixton Station Road.
'I've never noticed this one and I walk past here all the time,' Mina stated.
She is a 20-Years-Old retail worker and resident of Brixton.
'But it's really gorgeous.'
On the topic of gentrification, she said, 'It's happening, it has been happening. I personally don't think it's really for the better because of the way it's happening.'
'I don't think people are investing in the community itself, it's more for profit.'
'I mean yay for the new pavements but not this approach.'
She finished by saying, 'But these [street arts] are a reminder of the community.'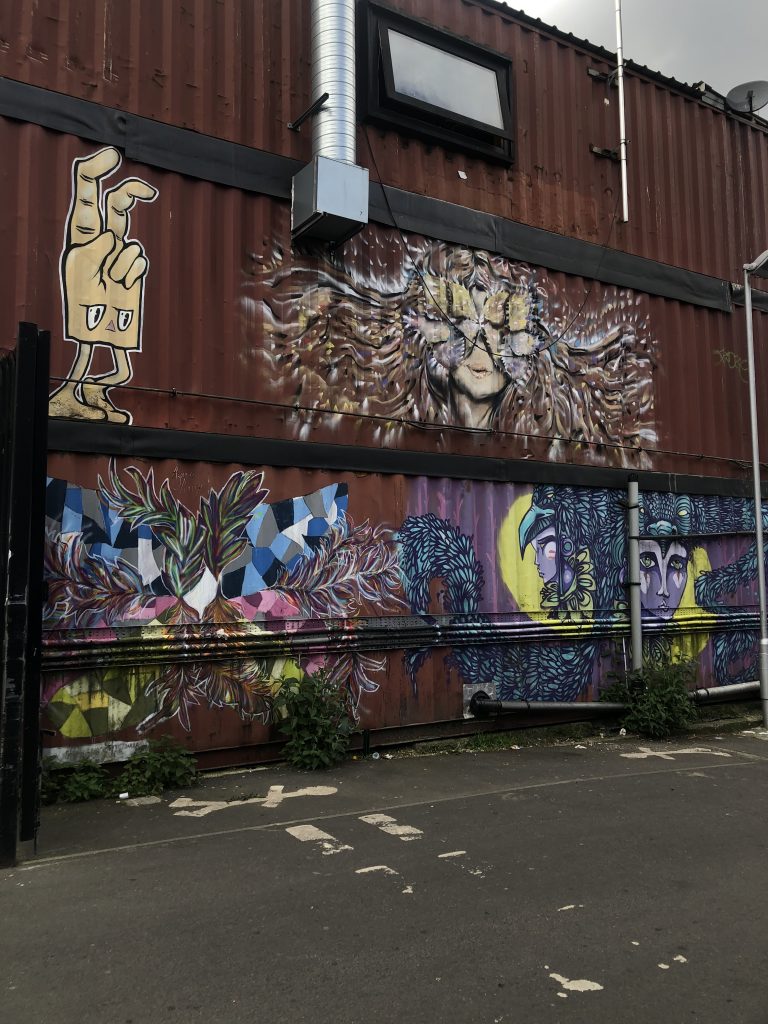 Brixton Baby mural, Create Not Destroy, 2021
From the Windrush to Electric Avenu to Bowie, this mural stands as a tribute to Brixton itself. Located in Valentia Place.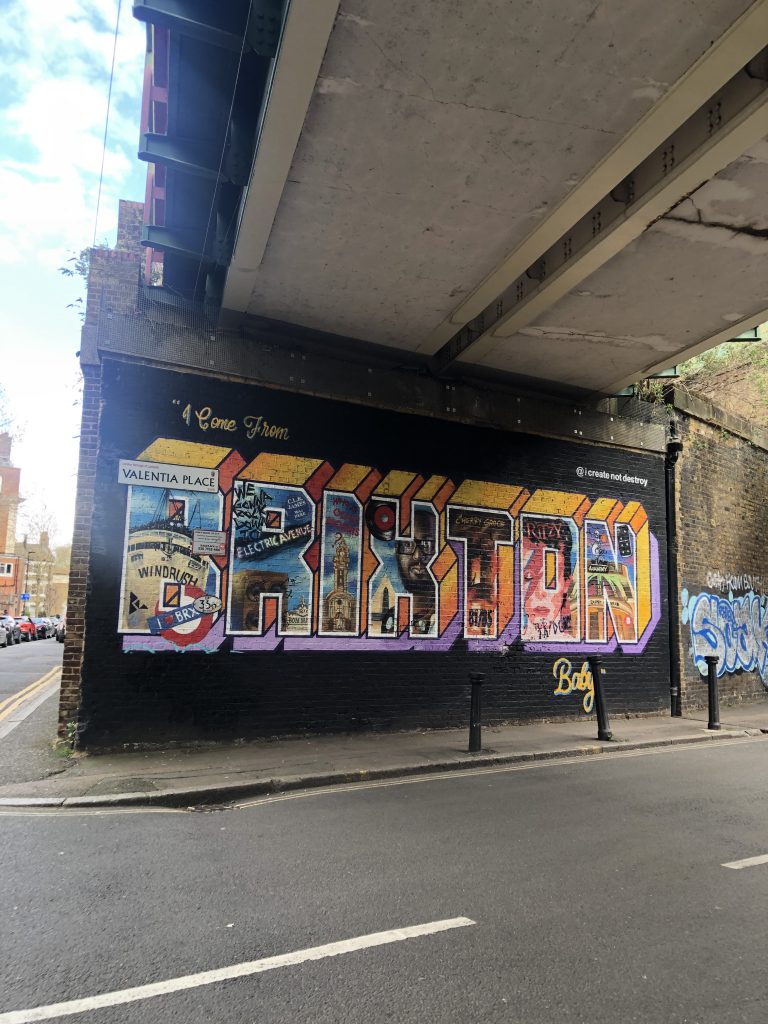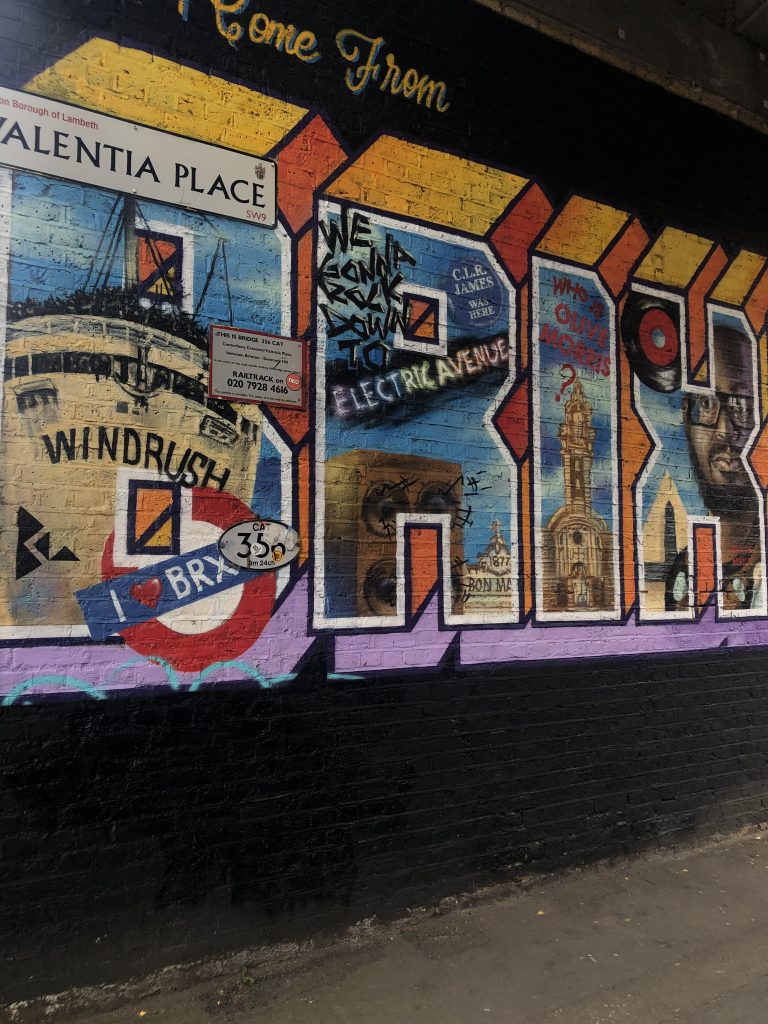 Ty Mural, Create Not Destroy, 2020
Also, located on Valentia Place this mural is dedicated to Ty, a Hip-Hop artist.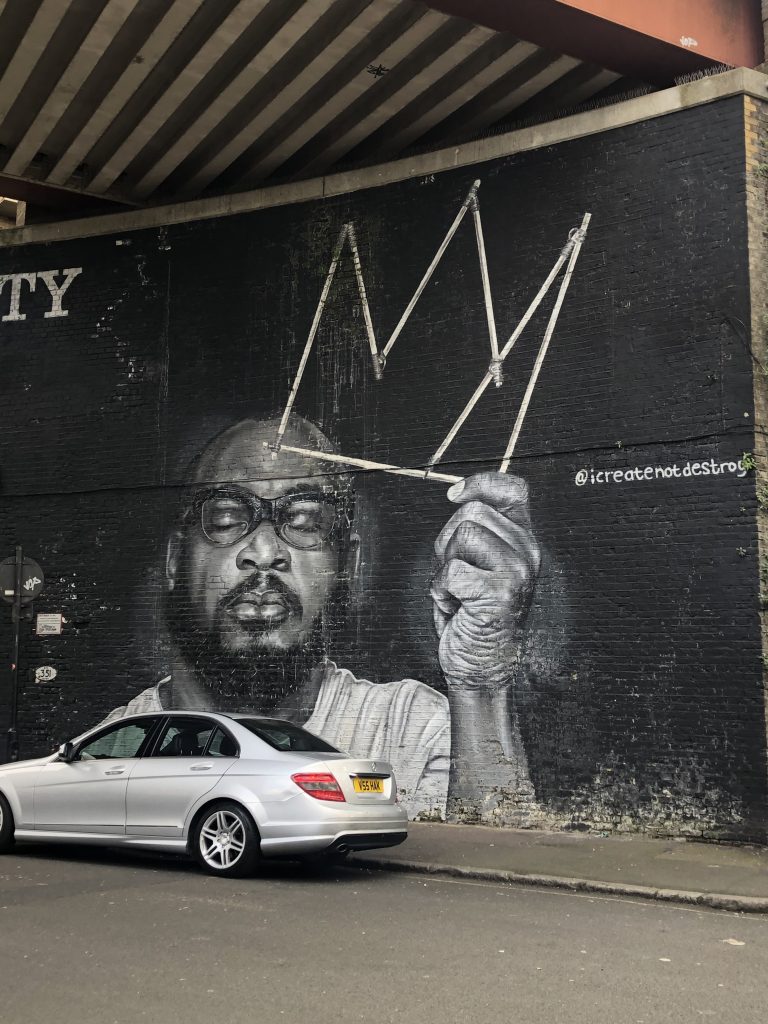 Street art is constantly, changing meaning what you see today might be different tomorrow.
But wherever you look, in Brixton, you can always see someone's legacy – whether it's an honorary mural or a simple tag meaning 'I was here'.
(Please note we do not condone/encourage vandalism)