Christmas in London is best known for its pretty lights and shop window displays, Hyde Park's Winter Wonderland, and all the different festive theatre shows which you might not be aware of. So we're here to tell you.
With a panto around every lit up corner and many out of the ordinary variations of the classic A Christmas Carol, here's your guide to the best shows going on over Christmas in London.
Elf the Musical
As you know, the best way to spread Christmas cheer is by singing loud for all to hear. And after seeing this classic film live on stage you definitely will be. The story of Buddy the elf – the human who grew up in the North Pole and takes on New York City to find his real father – is being brought to life at the Dominion Theatre from 21st November until 7th January 2023. With tickets ranging from £20 to £100, it will be a night of magic and leave you smiling (which is Buddy's favourite). Click here to book tickets now.
The Snowman
The beautifully illustrated short film from the 1980s where a snowman comes to life and takes his young creator to meet Santa Claus is going to be taking place at the Peacock Theatre. Being suitable for everyone of any age, this show will let you walk in the air and transport you into the film. With tickets ranging from £22 to £57.75, which you can get here from now until 31st December, you do not want to miss this wonder of the theatre.
A Christmas Carol
Everyone knows and loves the classic Dickensian tale of Scrooge and his ghosts reminding him of the good in life and of Christmas. Why not see this story of redemption on stage at The Old Vic theatre or The Rose Theatre. At The Old Vic tickets range between £36 and £120, depending on performance days and times. You can get tickets here from now until 7th January 2023. The Rose Theatre performances take place from 2nd December to 2nd January in a month-long run and you can get tickets here. The prices range between £15 to £30.
Dolly Parton's Smoky Mountain Christmas Carol
Now if you have always thought that Ebeneezer Scrooge would look a lot better in a stetson and cowboy boots, running his own mining company town in East Tennessee during the 1930s then this is the show for you. While this is an unexpected twist on Dickens' story, this wild reimagining will fill you with joy and create an experience like no other this Christmas at the Queen Elizabeth Hall on the Southbank. The show will run for a month, from 8th December to 8th January and the tickets range from £33.50 to £113.50. If you want to add a little bit of country to your London festivities, then click here to buy tickets now.
The Nightmare Before Christmas with Phoebe Bridgers
If you are a fan of Tim Burton's spooky Christmas musical, which can be watched anytime from October to December, and a fan of the Motion Sickness singer Phoebe Bridgers then this is for you. On the 9th and 10th of December at Wembley's OVO Arena, there is a cine-concert of The Nightmare Before Christmas. While the film plays on the big screen, the BBC Orchestra will perform the music alongside Phoebe Bridgers as Sally and the Pumpkin King himself, Danny Elfman. This is a two-night special with tickets ranging between £46 and £373 which you can find here.
The Nutcracker
For something more traditional, book yourself a seat at the London Coliseum to watch Tchaikovsky's extraordinary score of The Nutcracker be performed with grace by the English National Ballet Philharmonic. This performance, which is told through enchanting dance, will be on from 15th December until 7th January. Tickets range from £30 to £114. If you want to see a beautiful Christmas classic this year then you can book tickets here.
Pantos
Christmas wouldn't be Christmas without a pantomime. Cheesy jokes, bright costumes and a villain you get to continuously boo – what more could you want? Pantos are the heart and soul of Christmas, bringing joy to everyone of all ages with their interactive, festive fairy tales and they are taking place all over London. This year's performance at the London Palladium is the fe-fi-fo-fum classic – Jack and the Beanstalk. You can get tickets from £24 to £197 available here and it will be taking place from 10th December until 15th January.
If you can't get tickets to this show or make it to central London, here's a map of all the local pantomimes across London, along with their prices too.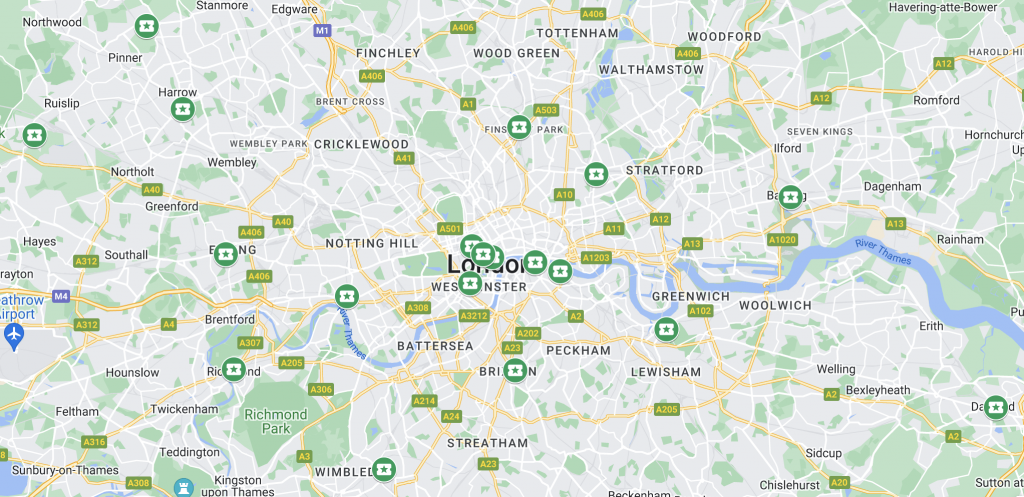 Writing: Summer Rogers | Subbing : Ashreya Jimi | Featured Image: The London Palladium Pantomime