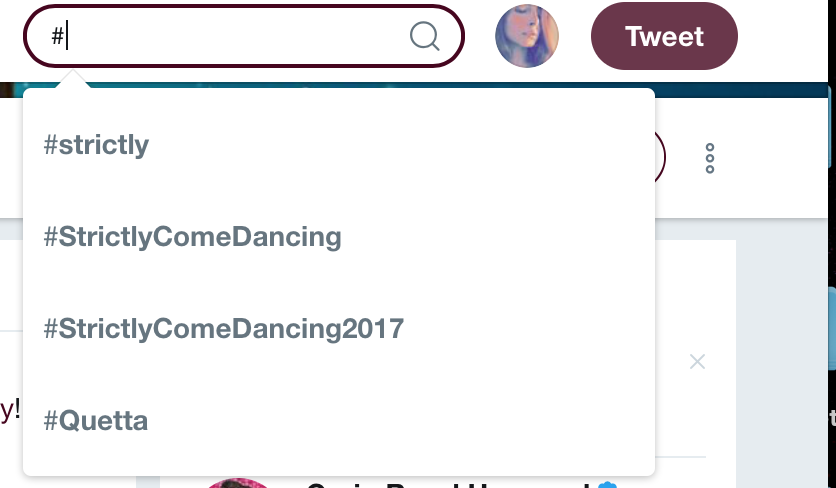 Words: Fatima Nasir | Subbing: Joanne Clark
Strictly Come Dancing's most anticipated grand finale aired last night and Twitter is in a meltdown. The hashtags '#strictlycomedancing', '#strictly2017' and '#strictly' are trending on Twitter as viewers pour in with their views on the series finale.
The dance show has broken its own records, as this year's series is the most popular in the show's 14 year history with an average audience of 11 million. The grand finale finished with a 13.1 million viewership, which is less than the 2010 finale, which had an audience of 14.3 million.
Fans were divided on last night's win, with Alexandra Burke being a major favourite, along with Gemma Atkinson. Strictly's 2017 winner Joe McFadden was taking the lead in most online polls and Twitter polls ahead of the Strictly Come Dancing grand finale.
Who is your #Strictly winner 2017? #SCD #StrictlyFinal #Strictly2017 #StrictlyComeDancing

— Strictly Stats (@StrictlyScore) December 15, 2017
Awesome Strictly Final and very happy with the 4 finalists, but @alexandramusic was my winner!
Sheer talent!! #StrictlyComeDancing2017 #StrictlyFinal #Strictly2017 #strictly #AlexandraBurke

— James Allerton (@Jamezall) December 16, 2017
Alexandra Burke seemed like the likely winner but was criticised for being an experienced and trained dancer compared to others who had no prior dancing experience.
Alexander Burke should NOT BE even in the final she had dance lessons as a child and bloody does theatre for a living go Gemma #strictlycomedancing

— Victoria Stamp (@VictoriaStamp4) December 16, 2017
The audience had mixed views. Not everyone agreed with deciding votes based on the contestant's dance experience or history. Instead, they insisted people should be voted for based entirely on their performance.
Joe McFadden and Katya Jones weren't exactly the judge's favourite, but managed to get the most votes based on their last few performances which made them a fan favourite. Joe seemed to have quite a fan base as Twitter flooded with celebratory posts as the results were announced.
Belated congrats to @mrjoemcfadden !!! Can't believe he's 42?!? #mangoals #strictlywinner #StrictlyComeDancing 👌🏾👌🏾👌🏾

— Gavin Ramjaun (@GavinROfficial) December 17, 2017
McFadden just as surprised as the rest, jumped onto Twitter to thank his fan following.
Did that really just happen? Thanks so much to the people who voted for us, we're so grateful. X https://t.co/4YdIdzDOqh

— Joe McFadden 💙 (@mrjoemcfadden) December 17, 2017
Twitter seemed to be the hotspot for all the Strictly drama.
It wouldn't be a reality TV show without a few controversies, as fans suggested Shirley Ballas seemed disappointed as the Strictly Come Dancing 2017 winner was revealed. But she was quick to post a photo with the winning pair on Twitter.
So deserved! Massive congratulations to @mrjoemcfadden and @Mrs_katjones @bbcstrictly 2017 winners! 🏆 #Strictly pic.twitter.com/mqxn9Qdfiy

— Shirley Ballas (@ShirleyBallas) December 16, 2017
Watch the moment the Strictly season 14 winner was revealed here:
The absolute shock Joe and Katya had on hearing they had won #Strictly!😱#StrictlyFinal pic.twitter.com/xKqmN4jk3j

— BBC Strictly ✨ (@bbcstrictly) December 16, 2017