The Office of the Independent Adjudicator (OIA) told the BBC that: "The overwhelming majority of students continue to receive a world-class education." But do the students agree?
Over half of the complaints came from undergraduate students but when speaking to Loui Gibbs, a second year history student at Queen Mary University London, who spent his entire first year online, he said that he likes the new blended learning approach and believes that still having online lessons is more beneficial than going back to campus completely: "I can watch the lectures in my own time and re-watch them when revising, but going in for my seminars makes me feel like a real uni student."
This was the same for first year law student, Kirandip Jandu, who is studying at the University of Greenwich. Kirandip believes that her education is currently the best it could be thanks to online lessons. When on campus, she is able to build friendships and receive the support she needs, but online "I can take it at my own pace, making sure I learn everything and have no gaps in my knowledge".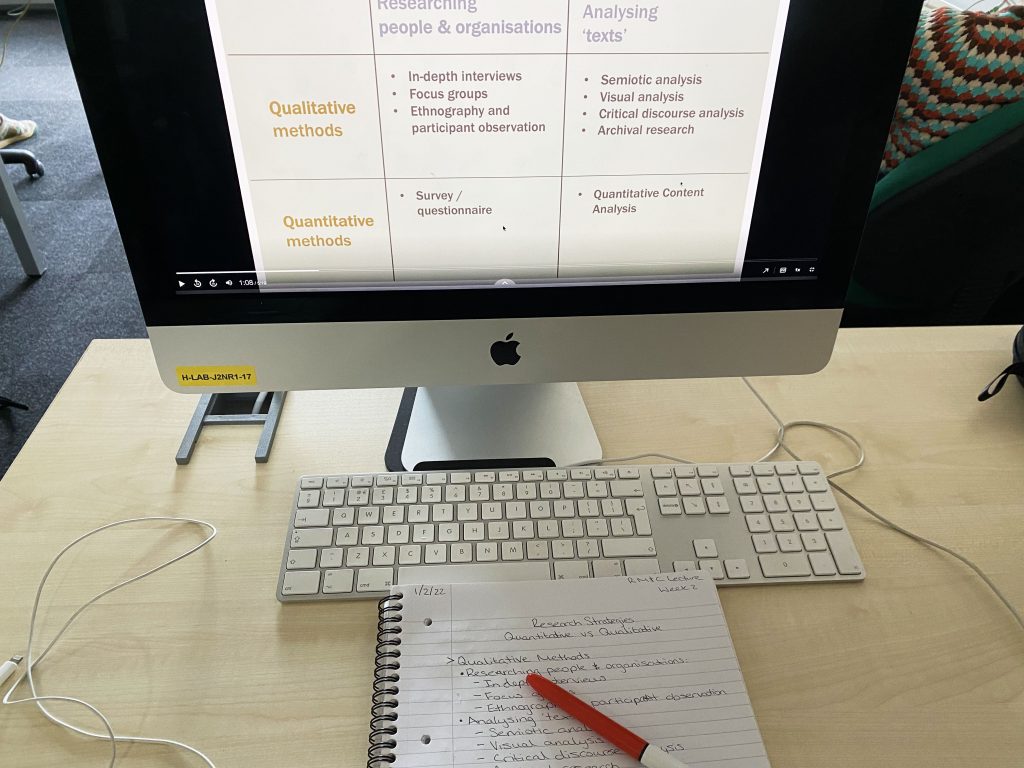 For second year fashion student, Isabel Gaskin, who studies at the University of Hertfordshire, she disagrees with blended learning because her course is more practical and she is grateful that her uni has put the majority of her classes on campus again. Isabel feels that, although she understood last year's circumstances, she did not receive the education she was hoping for: "I missed out on so much skill developing in my first year. I see the first years now and they are in a much better place than I was last year and it's upsetting."
It seems that for those studying practical courses, missing out on in-person lessons has left many of those students feeling as though they are not receiving the education they were promised. This is supported by the statistics from the OIA's 2021 annual report.
From this, I decided to speak to the students at the University of Westminster's media and arts campus, where almost everyone is studying a practical subject to get opinions straight from the students. You can hear their views in the video below.
Complaints have risen by 6% from 2020, reaching 2764 complaints in total.
This is their highest ever number – and this doesn't include a large group complaint which they omitted from their main statistics.
The largest number of complaints came from students on business and management courses, closely followed by subjects linked to medicine.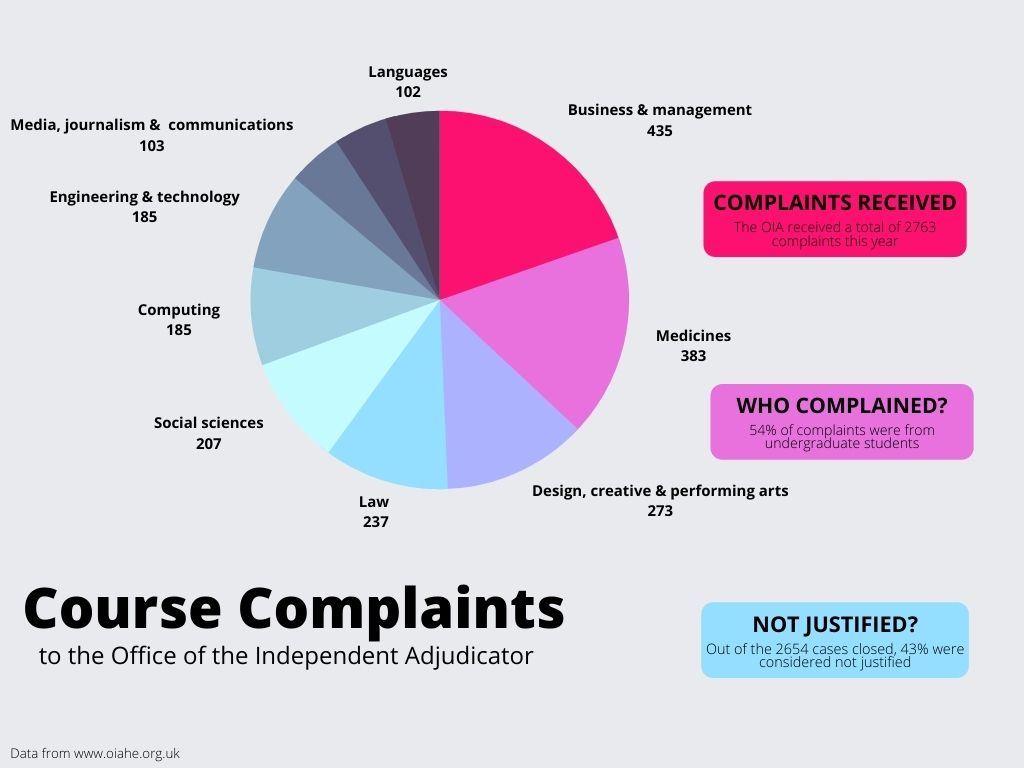 Words: Summer Rogers | Images: Summer Rogers | Subbing: Tori Schiefer | Videography and editing: Tori Schiefer | Voice over: Summer Rogers