A study conducted by Stand.Earth found that over 100 fashion brands have links to suppliers that use cattle farmed in the Amazon for leather products.
According to a study published by Slow Factory, the Brazilian cattle industry is one of the main causes of deforestation in the Amazon due to the large demand for beef and leather. Statistics show that the fashion industry must slaughter an estimated 430 million cows a year by 2025 in order to meet the demand.
Stand.Earth found that over 100 well-known clothing brands have multiple supply chains that have known links to manufacturers that use cattle from deforested Amazon areas.
In an article by The Guardian, Sônia Guajajara, executive coordinator of the Brazilian Indigenous people's Alliance (APIB), said that fashion brands have "the influence and the economic resources" to work with suppliers that don't contribute to deforestation in the Amazon.
The impacts of deforestation are close to being irreversible, with the report revealing that cattle ranching in the Amazon accounts for almost 2% of global C02 emissions annually. A study by the World Resources Institute also found that between 2001-2015, cattle accounted for 36% of tree loss globally.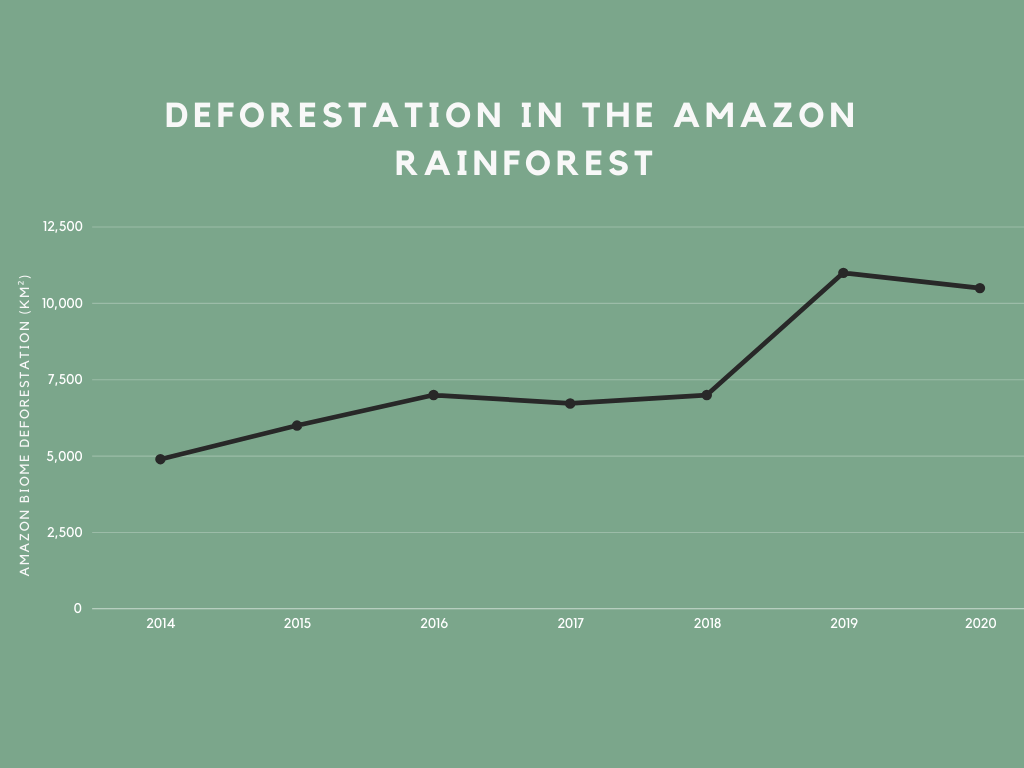 JBS, the biggest beef and leather company in Brazil, recently made a commitment to achieve zero deforestation across its global supply chain by 2035. However, this has been criticised by environmental groups as not being enough of a commitment.
Massegnan Pierlugi, a leather technician, spoke to Voice of London where he made it clear that in Europe leather production from animals imported from the Amazon is banned as there is a legislation that has to be followed. He told us that:
"Big brands are already transparent about their leather source, their suppliers have a certification called LWG which they receive by following some standards imposed by the certification itself."
Despite the Leather Working Group imposing standards for leather production, they currently only rate tanneries on their ability to trace leather back to slaughterhouses, not to farms. From this, LWG don't provide any information on whether these slaughterhouses are linked to deforestation.
When considering what can be done to make brands change their suppliers, Gina Brennan, student at the University of Sussex told us she believes that "a large backlash might cause change if it caught the brands attention". She also told us that if there was a transparent way of reporting sustainability in fashion that's easy for consumers to understand, a lot more people would be more likely to stop supporting these brands. 
What can you do ?
Stand.Earth have provided a petition that you can sign to help raise awareness surrounding to leather production policies. The petition demands that the brands named in the report stop buying leather sourced from the Amazon.
Deforestation of tropical rainforests has been proven unnecessary for livestock production, therefore if mainstream brands can find alternative suppliers, cattle farming in the Amazon could be reduced.
Words: Tia Janowski | Subbing: Hannah Ozkadi