In the previous academic year there were 111 antisemitic incidents recorded at British universities. How are young students coping with that?
Are young students failing to act on antisemitism? In the previous academic year there were 111 antisemitic incidents recorded just at British universities.
After the first day of Hanukkah attack on Oxford Street, some members of the Jewish community in London fear the situation could become very threatening, especially for teenagers.
On Monday night, a gang of men shouted threats and tried to smash the windows of a bus of Jewish people celebrating Hanukkah.
The group shown in the video has not been located and there have been no arrests.
It is being treated as a hate crime by police.
VoL was able to speak with the specialist victim support staff at the Community Security Trust (CST).
CST is a British charity that provides security and advice to Jewish people in the United Kingdom.
Particularly, CST's Campus team offers support if young Jews are experiencing or have experienced antisemitism at university.
A CST Campus spokesman told us that London "is a city where young Jewish people must be able to celebrate our festivals and enjoy an open, confident Jewish way of life".
Dave Rich, the CST director of policy, declared to us that:
"Antisemitism in universities is something that Jewish students are warned about but now individual Jewish students are targeted for somehow being responsible for actions of the Israeli government."
He continued:
"What makes me sad is that in the era where activism of students for minority groups has never been stronger, support for Jews remains very much silent."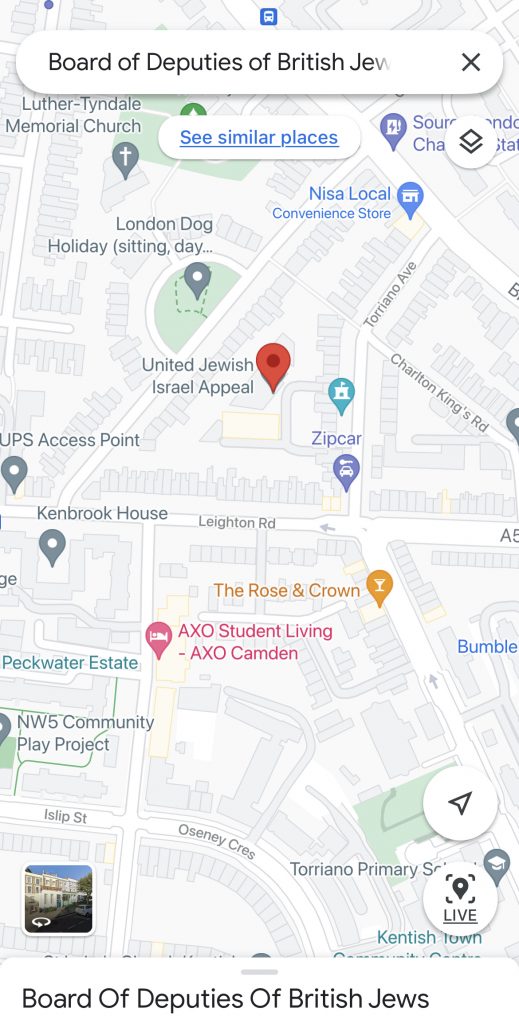 A member of the the Board of Deputies of British Jews told us that there is a "disproportionate impact of antisemitic attacks on school pupils, teachers and university students".
According to Stand Up – Education Against Discrimination almost half of all reports of antisemitism attacks were recorded or linked to the educational sector.
Sarah, 19, member of the UCL Jewish society, told us:
"I think that last year after the 11-day conflict between Israel and the Palestinians was the first time ever, for me personally and for many other members of the London Jewish community, that we felt physically threatened on campus."
Indeed, whether it is the targeting of East Asian and South East Asian people at the start of the pandemic or Islamophobic attacks following terrorist incidents, major news events have real-life consequences for ordinary people.
We should reflect on that and take action.
Anyone who recognises the men shown in the video can provide information to Crimestoppers anonymously on 0800 555 111.
Words: Francesco Ghanaymi
Subbing: Ashna Nadesan