The London-based broadcaster is set to organise her first festival in 2022.
Maya Jama, 27, has announced that she will be running the 'Cling Cling Weekender' under her new brand, Cling Cling Presents.
The three-day party is in collaboration with Pollen and will take place from 20 to 23 May next year.
The location is under wraps for now, but palm trees in the promotional photo suggest it could be somewhere hot.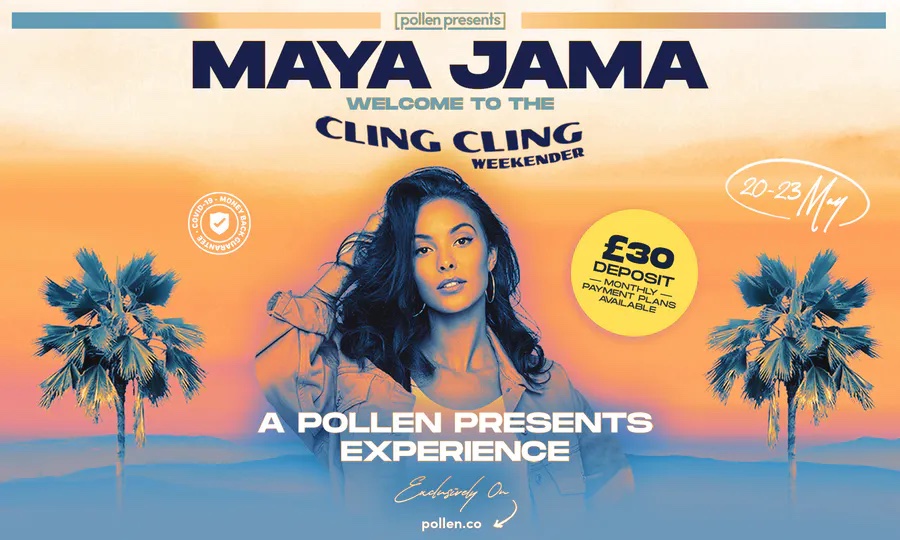 Jama told her fans on Instagram: "I've been preparing for this since the first party I ever threw [and] I promise you this is going to be the best yet."
Tickets are not available yet, but a pre-sale sign up has been made available here.
Her annual Halloween party has become an important date in the diary for UK celebrities. This year's bash was run under the new brand name, which was publicly introduced a week ago.
We asked some of her fans what they thought:
Chloe Hicks, 20 says: "Maya is such a fun personality and her parties always look amazing. It makes sense for her to make it into a business."
Anjuna Farrell, 41 says: "It sounds like fun, I've just signed up for the pre-sale!"
Leah Rahim-Bennett, 20 says: "I think it's the perfect event for her personality. She comes across as friendly and approachable and I think this will incline people to go to the festival. I think the vibe will be sick!"
'Cling cling motherf*cker' has become Jama's catchphrase, which her fans have started to use too. In 2019, she even brought out merchandise with the phrase printed on.
Words: Megan Milstead | Subbing: Sarah Chaffey