Kiefer Jones talks with John Plews, Artistic Director of Upstairs at the Gatehouse and board member for the Society of Independent Theatres to discuss the affects of the cost-of-living crisis.
"Well, I get a little annoyed when I'm asked that question, because it's not just pub theatres its affecting is it? It's hitting everyone." This was the first response I received from John Plews, Artistic Director of Upstairs at the Gatehouse Theatre in Highgate, and board member of the Society of Independent theatres, when asked about how the cost-of-living crisis is affecting pub theatres in London.
With the average of 50 pubs closing every month due to rising operating costs, John agrees its not just pub theatres that are at risk: "It's the whole hospitality industry. I've seen how things are going for the Gatehouse pub downstairs. This is supposed to be the busiest time of year but the bookings are not coming in as they used to."
The effects of the Covid Pandemic are still being felt. Changes in the nation's drinking habits and the rising costs of just about everyone has caused people to be mindful as to where their money is spent. "It's rare you get to say the government did something right," John chuckled down the phone, "But they did, the relief funds they offered to theatres and the arts really did help us through."
But that's of little help when the desire to go out and spend money is lacking, and as John puts it, with a sigh: "It's far easier and cheaper to get some takeaway and watch Netflix at home than head outside."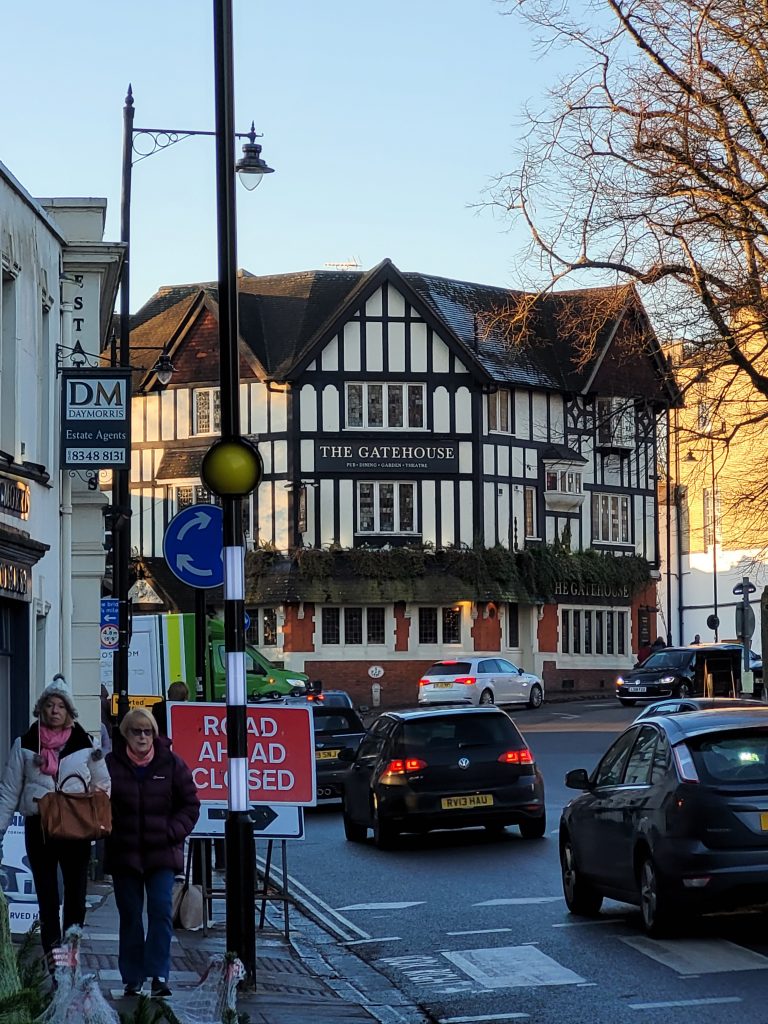 "Everything in terms of operating costs has had to been cut down," John explains, trying to answer the question as to what can be done to lessen the impact, "Usually I have a cast of 12 for my end of year Christmas shows, this year its six. My choreographer is pulling their hair out, trying to make something as big with half the cast." Independent theatres' biggest competitor is the West End but battling that behemoth alongside cost of living is equally as difficult. "Well, the West End is always going to be able to hit us hard. They offer tickets from anywhere between £50-£200, or more, so it's easy for them to drop ticket prices by £20, £30 and still make a profit. But if you're working on an independent show, and tickets are set at £20, it's because that's the bare minimum needed to try and make the money back from producing the show. You have no chance of knocking £20 off whatsoever."
John doesn't believe that independent theatres are being singled out by the cost-of-living crisis, he believes there's a much more prominent threat ahead; "The train strikes are going to hit us hard. People use independent theatre to have a more affordable option when wanting to go to London, and see live theatre. But with all these strikes, people cant get too and from. They might not be able to get home for Christmas." These strikes threaten not just independent theaters and business in London, but nationwide.
John told me of a conversation he had with someone who runs their theatre in Newcastle: "They rely a lot on customers coming from just over the Scottish border, but with impending train strikes, they've seen a significant drop in sales this year too. People are too worried about traveling to make plans."
With a month of impending strikes, in which more appear to be announced per day, it's hard to see happy days ahead not only for the independent theatre trade, but with the hospitality industry as a whole as people aim to spend more time at home, and less money.
Upstairs at the Gatehouse is located in Highgate Village with a new show for the festive season, Summer in the City.
Writing: Kiefer Jones | Subbing: Shakira Bruce-Abubakar