The sporting world is ever evolving and thus the history of clubs can often be forgotten. Sports fans are obsessed with success, but more so are obsessed with short term success. If a team begins to falter and fails to match its past achievements, they can lose much of what made them infamous or respected.
One has to look no further than Liverpool FC for a clear example of this. To many people who watched football in the 70's and 80's, Liverpool were the dominant force in English football, a dynastic club that achieved unparalleled success in Europe and domestically, however now Liverpool's reputation is nothing like this.
Although performing well this season, Liverpool now have the reputation among many young football fans, of a team that relies on its history for relevance. This is microcosmic of the sports world. As more money enters sport and as the business side of clubs moves to the forefront, history is seemingly taking a backseat.
When looking at British sport history within the capital, one has to first consider Football. The number of clubs in London is vast with 30 clubs in the top eight tiers of English Football alone, however when modern football fans consider the history of football in London, only a few of these teams may come to mind.
A key factor in a club's relevance is their number of supporters. Traditionally people may choose to support a local team, however as publicity and television entered football, people became able to watch games at home, and not just in local stadiums, this is part of the reason that one could argue now, success is just as important as locality for many people when deciding which team they're going to support.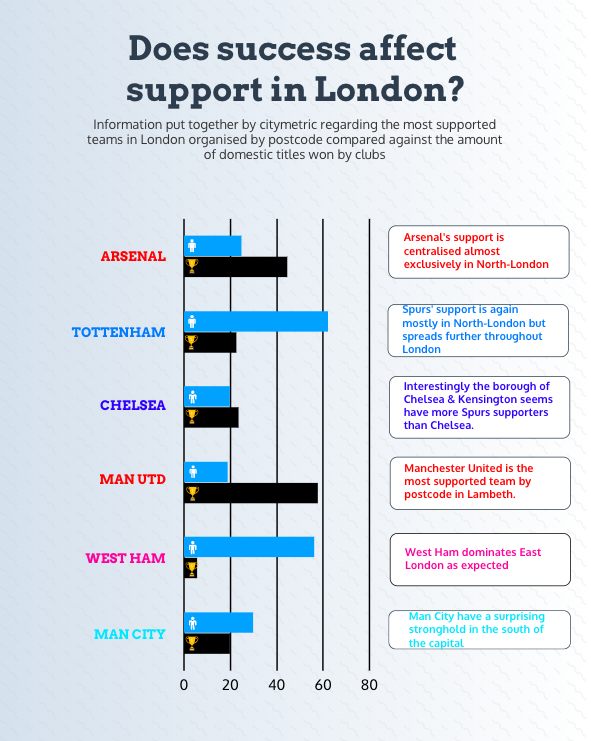 It is hardly surprising that the most supported teams in the capital all play in the Premier League however, according to data put together by citymetric, the most supported teams in some London postcodes are not only foreign to the borough in which the postcode is, they're foreign to London as a whole
When we consider sport in London as whole, we see that there exists an incredible history of teams rich in both history and success. Many of the world's most popular sports have historical strongholds in the capital and some of the oldest clubs in their respective sports began and continue to operate within it.
We at voice of London, believe that there is something to be said for history, especially when some of the most important clubs in the games we love often go overlooked and underappreciated, because of this, we thought it only fitting that we showed you the oldest clubs in their respective sports within the capital and, in some cases, the world.
Cray Wanderers Football Club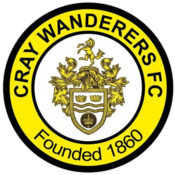 As previously mentioned, when considering sport in the capital, one must first consider the country's national sport, Football. Cray Wanderers have the distinction of being known as the oldest football club in the capital, as well as the second oldest in the world.
The Wands, as they are known as by fans, began their storied history in 1860 and currently ply their trade in the Bostik League South East Division, the eighth tier of English Football. The origin story of Cray Wanderers is linked to the construction of the London, Chatham and Dover railway during 1858 and 1860, according to the club's official history.
"During their leisure time, migrant workers kicked a ball around, and that is how the club originated in the St Mary Cray village. The pitch at Star Lane is now a cemetery and is located beneath the nine-arch railway viaduct that spans the Cray Valley. The industrial belt of the River Cray, especially the paper mills, provided much of the club's support up till the 1950s."
Although the original ground is long gone, the future looks bright for London's oldest football club. The Wands currently sit atop their division and are looking like firm favourites to become league champions this year.
As well as their on-field success, the club has other reasons to celebrate, none more than London Mayor Sadiq Khan backing their scheme to build a new ground at Flamingo Park. The new stadium will be able to hold 1,300 fans, as well as including three additional 11 a-side pitches and smaller pitches that will be used by the club's junior sides.
Just had the best Phone call Ever !! Footballs coming home !! GLA have approved Flamingo Park Planning !! @OfficialWands homeless since 1973 and now it's coming home !!

— Gary Hillman (@CWFCChairman) November 26, 2018
Mitcham Cricket Club
It is near impossible to think of a more British sport than cricket, having been played in Britain since the 16th century, British summertime simply wouldn't be what it is without the time-honoured tradition of cricket. The Telegraph even published an article in 2016 about cricket entitled "The most British sport ever" stating that, "Only the British could invent a sport in which matches last five days but can end in a draw." As true as this may be and as divided as some of public is regarding cricket, it is undoubtedly an irreplaceable part of British sport and culture.
The largest cricket ground in England, Lord's, is internationally regarded as the "home of cricket" and can be found in St John's Wood in London. However, one could argue that the true home of British cricket can be found 14 miles away, on the other side of the capital in Mitcham, South London.
"The exact date at which Mitcham Cricket Club was formally created are lost in the mists of time", says Julia Gault, the Clubs honorary Secretary.
"This was not helped by many of the Club's oldest records being lost when the Luftwaffe flattened the Cricketers Inn in 1940 which was where they were stored.  What we can claim with some confidence is that we play on the oldest continuously used ground in the world – our cricket Green has been used for cricket since before 1685."
Although historically the oldest cricket ground in the world, Mitcham cricket Green is under threat from developers, however the club is not going down without a fight, and has set up a crowdfunding page to help the green survive. "We are determined to survive and ensure that the tradition of cricket will continue on the Mitcham Cricket Green for many more centuries to come!"
Guys, Kings and St Thomas' Rugby Football Club

There are two premiership outfits within the capital at this time. Harlequins, based out of the Twickenham Stoop, currently sit in fifth place whereas Saracens, one of the country's most successful clubs in the professional era sit atop the premier league table. Both of these teams are rich in history, however neither club has the distinction of being the oldest in the capital, that belongs to a lesser known, non-professional club called Guy's, Kings and St Thomas' Rugby Football Club. Or "Guy's" for short.
Guy's Hospital RFC claims to have been established in 1843 as a team made up predominantly of medics, and it has remained a fixture of British rugby ever since its creation. The club also has a history of players competing at an international level throughout its 175-year history with as many as 6 players representing their respective Home Nations between 1900 and 1910. During this time Guy's also saw many of their players receiving call ups to the British and Irish Lions, which is still considered the highest honour for a player from Britain and Ireland. Guy's, Kings and St Thomas' RFC have been able to use their history to promote great causes as of late. Causes such as the Penguins against Cancer initiative set up by the club.
"The Penguins are an invitational side that is made up of graduates from the medical schools and universities, as well as old-boys". Says Jamie Tucker, a current Guy's Hospital player. Old-boys being a decidedly 'rugby' term for older members of the club who may not play as much as they used to.
Season 174 approaches for the world's 'oldest' club https://t.co/sEt0fF7VC2 via @EnglandRugby. Still wear my match socks @AllianzPark games.

— Dr Ademola Adejuwon (@SmileySportyDoc) September 20, 2017
"The club is heavily involved in fundraising and has raised thousands of pounds over the last few seasons. What is also incredible about the club is that we operate day to day like a normal club. We play our games and then we all go out and have a drink together or we attend parties and balls together. However, when we play, we know the history that we represent, and we let that be very present in our minds at game time. There's nothing like knowing that what you're playing for is much bigger than you are"
Although currently competing outside of the national leagues within English rugby, Guy's continue to supply to new players exactly what makes rugby so special to so many: the comradery that exists on the pitch, in the bar and everywhere in between.
Blackheath and Elthamians Hockey Club
Although field hockey can trace its origins back to the middle ages, the modern game grew out of the English public-school system in the early 19th century. The sport remains a key part of the summer sports programs in public schools across the country. Although it is not the most popular sport on this list, it has a huge international following and has been part of the summer Olympics since 1908.
The first public school that began playing this modern version of the game was Blackheath, now known as Blackheath and Elthamians Hockey Club. Edd Thorogood, current Club Captain believes that the history of the club is important to all those involved, "'We are immensely proud to have the honour of being officially the oldest Hockey club in the world. Our long-standing traditions and values still resonate around the club in the modern era."
Blackheath men's first team currently sit at seventh in the Premier Division 2. However, the ladies first team are 5 points clear at the top of the Premier Division. Although there may be some separation between how the seasons of the men's and women's teams are performing this year, Mr Thorogood is still positive about all teams across all sections of the club.
"With 7 men's sides and 4 ladies' teams we are a hot bed for high performance hockey and carry with us the responsibility of our history into each and every match."
https://www.instagram.com/p/BrNv7MWgVrP/
These clubs prove that history is still incredibly important within sport, and that we, as sports fans should do what we can to ensure that this history is remembered and continued for many years, as without it, what would we really be enjoying? History is what turns 22 people kicking a ball around a field into football. History is ultimately what we choose when we begin supporting a team or join a club. And for those who joined these clubs, they can always say they were part of history.
Words: George Robson | Infographic: George Robson | Subbing: Matthew Smith