Animal rights activists are demonstrating at the Canada Goose store on Regent Street every weekend until it closes down.
Since November of last year, animal rights activists have been demonstrating at Canada Goose on Regent Street. They plan to continue until the store shuts down, one of the organisers told Voice of London.
By chanting "shame, shame, shame on you!" and "animal fur is not fashion, where the hell is your compassion?",  activists are trying to discourage customers from shopping the brand's coyote fur-lined jackets.
"Wild coyotes trapped for Canada Goose can suffer for days while facing blood loss, shock, dehydration, frostbite, gangrene, and attack by other predators," writes PETA. They also told Voice of London that "regular protests outside Canada Goose are organised by local grassroots activists, not PETA UK".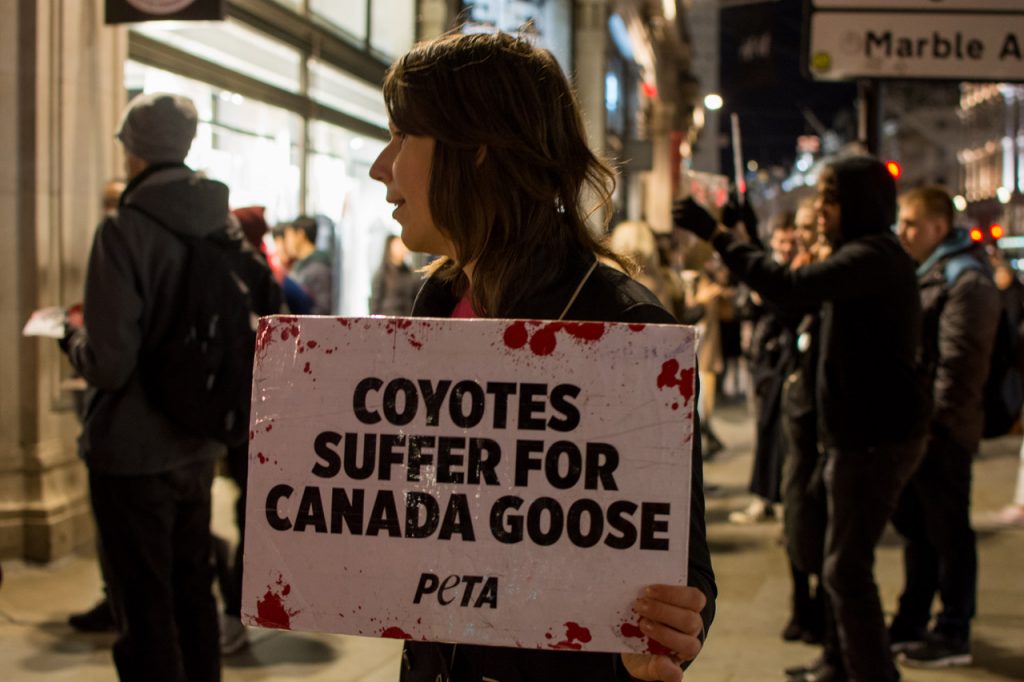 On their website, Canada Goose claims, that "We believe all animals are entitled to humane treatment in life and death, and we are deeply committed to the ethical sourcing and responsible use of all animal materials in our products. We do not condone any willful mistreatment, neglect, or acts that maliciously cause animals undue suffering".
When Voice of London interviewed owners of the jackets – whose hoods' are lined with coyote fur – one of them said he wanted to return the jacket. The other person, however, said that he has the right to decide what to wear.
An injunction was passed in December 2017, which limits the use of loudspeakers to 15 minutes and draws an "Exclusion Zone",  to which demonstrators can't pass.
One of the staff members at Canada Goose, who asked to stay anonymous, said that everyone has the right to their opinion. However, that the injunction was essential in order to protect both customers and staff members.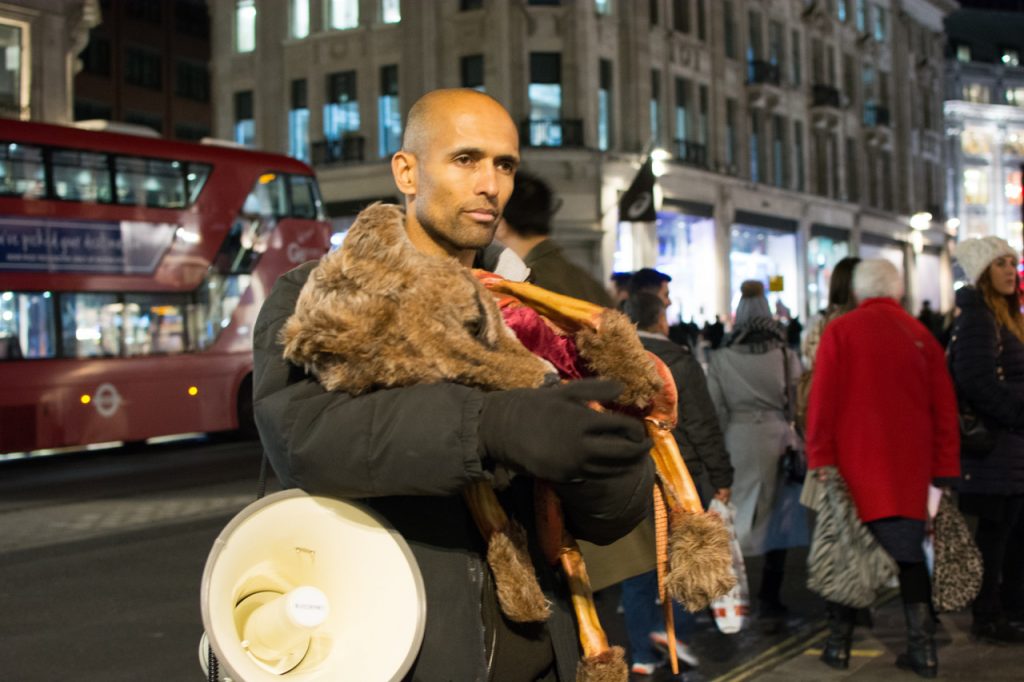 Despite continuous protests in the United States, The Business of Fashion reported: "The luxury apparel maker reported quarterly revenue that more than doubled compared to last year's results."
As top-name designers such as Burberry, Versace and Chanel have recently decided to exclude fur from their collections, the question remains whether high-street retailers will follow suit.
Words and Video: Noemi Martini | Subbed: Taylor Paatalo | Photos: Sara Varga 
Update: the original story went out with 'Oxford Street' instead of 'Regent Street.' We've fixed the copy and sincerely apologise for our mistake.