The Labour party has won the Chester by-election by a landslide, with a shocking 13.8% swing from Tory to Labour.
Samantha Dixon, the by-election winner, believes that the results were reflective of national sentiment.
"I don't think that the voters in Chester are that much different from those across the country. I think that it's time now for a general election and I think Labour will win as decisively as I have done today," Dixon told the Guardian.
Dixon won the seat with the party's largest historical vote share, and this comes as a brutal wake up call for Rishi Sunak and the Conservative Party; this is the worst result for the party in Chester since 1832.
After a rocky, whiplash year for the Tories, the PM inherited sky-high ratings for the opposition with many questioning his ability to unite the country behind his own party.
The majority of the public have lost faith in the Conservative Party, with YouGov reporting that nearly 64% of participants feel they are untrustworthy.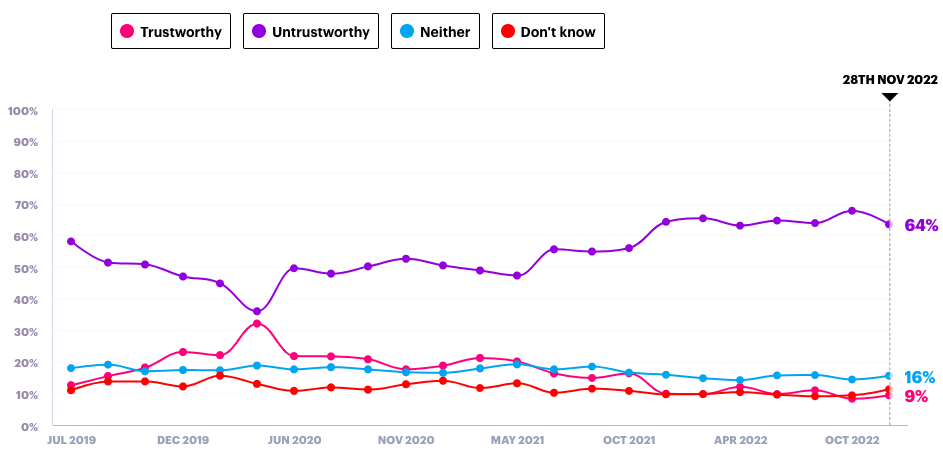 The election, triggered by Christian Matheson's resignation, was described as a "disaster" for the current Tory government.
Labour will almost certainly be focused on the upcoming by-election in Stretford and Urmston and next year's in West Lancashire, all triggered by MP resignations on both sides of the aisle.
Along with continuous MP resignations, the Tory Party review is triggering announcements that many leaders will not be seeking re-election in the next general election.
Words: Cerah Handsaker | Subbing: Laura Parry