Arthur was just six years old when he was murdered and beaten to death at the hands of his own father who orchestrated the young boys death through his wife; Who in Arthurs last minutes of life smacked his head repeatedly against the wall causing for internal bleeding evidently leading to his death.
With the verdicts in on this appalling case of neglect and child abuse we can now explore further details about the case. – The father of Arthur, Thomas Hughes, has been dealt a sentence of 21 years, and Emma, the co accused and partner of Thomas given 29 years. CPS (Crown Prosecution Service) have said they will be looking again at the sentences as there was an outcry by the public as many have stepped up to believe jail terms were 'too lenient'. The case has bought back memories for the public about 'Baby P' who was also beaten to death in a similar manner just when he was 17 months; in 2008.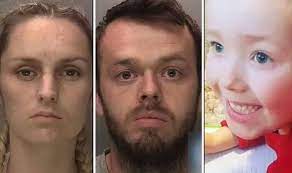 According to social services documents Arthur was tortured and killed after weeks of abuse during lockdown last year. Social services were notified of concerns from family members who found bruises on the boy's body but a home visit found "no safeguarding concerns". This has angered the Public and caused for there to be hate going around on social media not only for the parents of the child but also against the child protection officers who knew about the case and the fact that Arthur was being abused.
The father, Thomas Hughes, had videos of Arthur crying for someone to love him, and begging to be fed.
We took a different approach to this case and decided to speak to primary school teacher Miss Ali who also deals with children who have been in similar situations. – 'I just can't come to the conclusion of how the social workers managed to miss so many red flags' she says.
'The classes in which I teach we have student who we put under the attention category who we pay close heed to. As teachers we go through as much paperwork as we need to in order to get social services involved if we see that a child/student of ours is under any sort of pressure or abuse at home. Is there where our endless hours of effort into paperwork goes to?" – Miss Ali
Not only Miss Ali – but also much of the wider population across the entire country are angry, upset and disheartened by the case. We can only reflect on the actions took on this case and try working towards making sure this doesn't happen again right under our noses.
Words by: Raheela Ali | Subbed by: Hassan Qadeer