Why not keep your pooch nice and toasty with a pick of these 5 stylish brands for winter.
Believe it or not, dogs do get cold. As Christmas is fast approaching, many of us are searching the stores to find that last minute gift for everyone. For those who own dogs, it can be particularly hard, especially for those furry friends who are hard to please with their expensive taste. Not to fear as there are 5 brilliant designer dog sites to browse for that perfect present.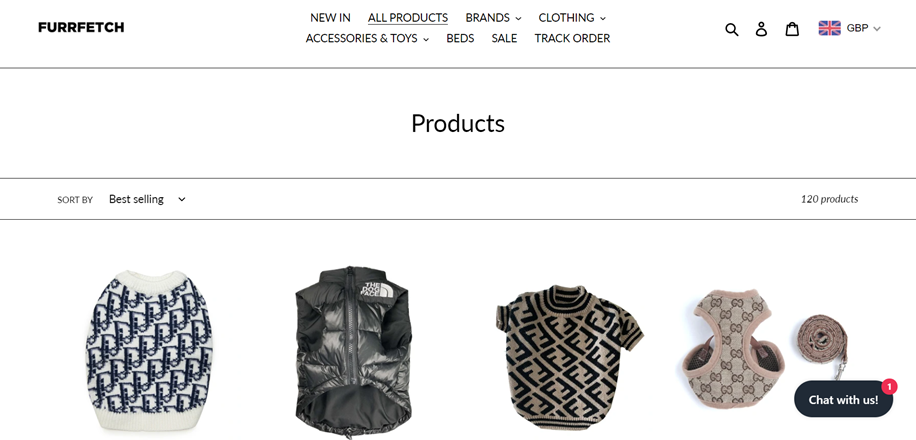 If your pet is more of a designer/streetwear kind of fur ball, then Furfetch is just the place. The name itself plays on the already well-known luxury clothing site Farfetch and consists of a huge variety of (unfortunately knock-off, but still adorable and affordable) branded jumpers and coats to cloth your dogs with. Some of their best-selling items include a 'Dog Face' puffer coat (playing on the already popular North Face clothing brand), 'Pucci' sweatshirt, and 'Furberry' Collar.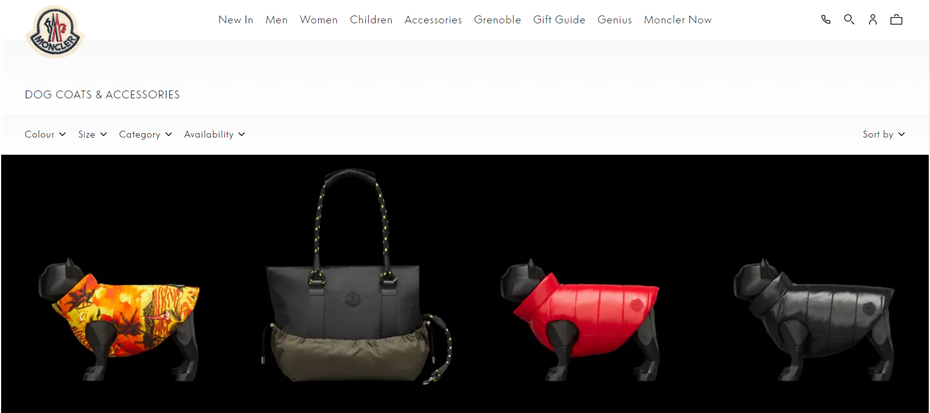 Moncler offers a wide range of cozy puffer vests for the winter as well as collars and tote bags to put your pooches in. Despite being on the much pricier side, the quality of the designs make up for it if you are looking for the ultimate luxury winter coat for your dog, regardless of the breed. The material ranges from beautifully stitched tweed and rainwear fabric to a 'glossy laqué', which mimics the popular human-sized collection of Moncler coats. The sizing is concise as it gives the example of a range of breeds they provide for and you also have the option of getting a matching coat of your own as they are also human versions of the puffer range.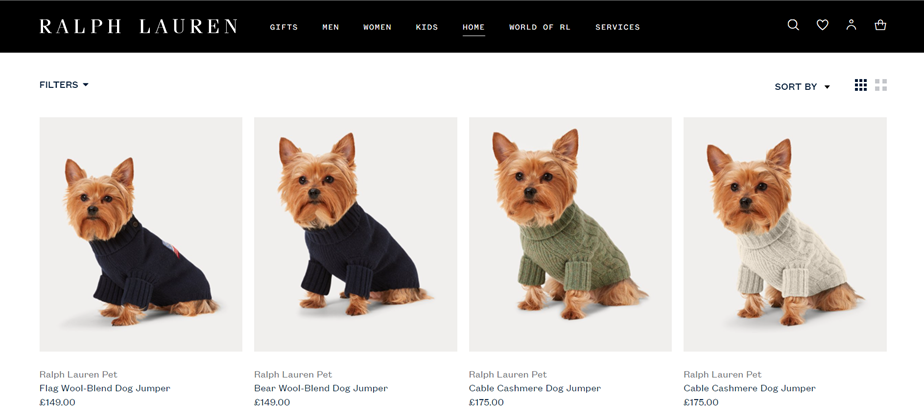 If your Canine friend takes more fondness towards the preppy look, Ralph Lauren offers many options for them. From quality wool blend knitted sweaters to beautifully quilted button up gillets, Ralph Lauren will ensure your pet will be the best dressed on the block. Similar to Moncler, the sizing guide offers different examples of breeds which fall under each size category making it easier to figure out the perfect fit for your doggo. The collection also offers more casual options if your pet is not too fussy such as their selection of fleece hoodies which come with a discreet opening along the neck for easy fitting.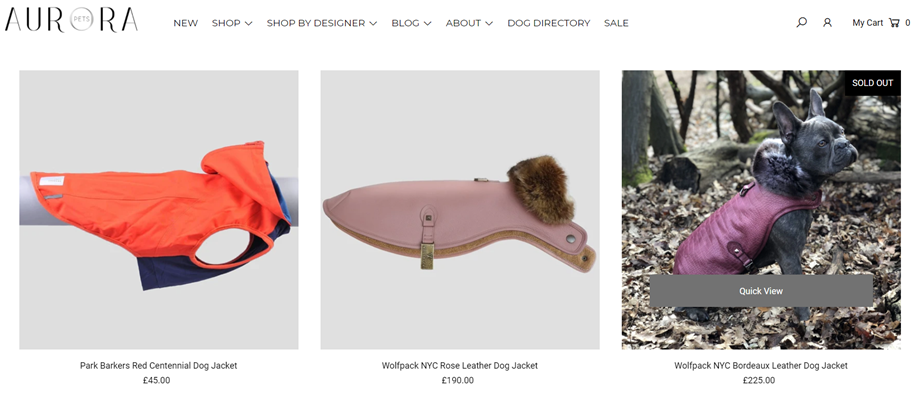 This site is the holy grail for designer dog clothes. Aurora pets distributes a wide range of brands which specialise in making the most quality garments for pets. Unlike most of the brands mentioned, Aurora is strictly for pets and with that in mind, it's expected for their quality to be prioritised. Their sizing is good in the sense that they offer a printable measuring tape to ensure you get the item that fits right. Their range of materials and designs are endless and ensure a long lasting purchase that will be used for many winters to come.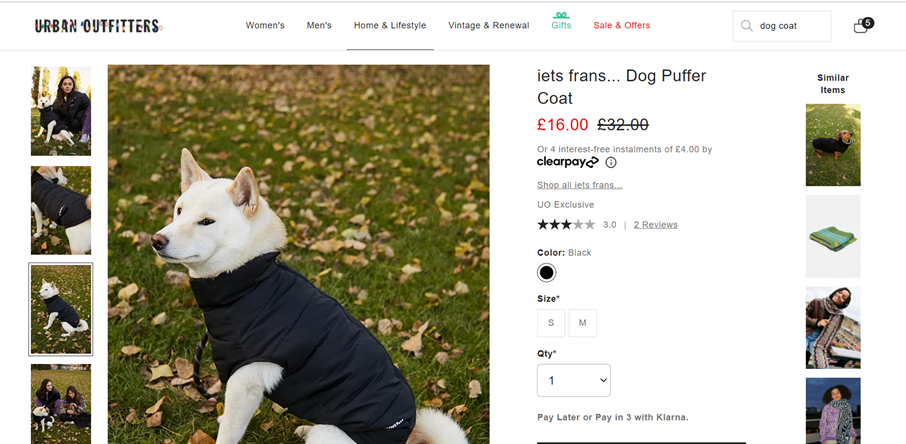 For a more affordable but just as stylish option, Urban Outfitters offers a range of puffer coats as well as fleeces for dogs. You'd be pleased to hear that they have quite a few things on sale as of now. However, their sizing does not quite meet the standards of Moncler or Ralph Lauren as the options are quite limited and it does not give examples of what breeds they may be suitable for. Nonetheless they still have measurements noted for each size meaning it shouldn't be impossible knowing which one will be suitable.
WORDS: Jade Mudau SUBEDIT: Shemina Schildhauer