"Despite how successful you get or how much power you end up having, thinking back will still make you feel horrible, and there's nothing you can do to change that," said a 22-year-old aspiring actress, as she opens up to us about her experience with sexual harassment.
The brave woman, based here in London, was an amicable girl who fits the profile of an aspiring actress in this modern metropolis—beautiful, beaming and full of life. She agreed to meet us on a bright Monday morning, over a cup of English Breakfast.
Women have been putting up with being bullied for a very long time. However, with the recent Weinstein scandal, followed by numerous other allegations against many other men, and movements such as Everyday Sexism gaining positive rapport among members of the public, it is clear that women of all ages everywhere are growing tired of the toxic, systemic culture of abuse and harassment.
The acting industry is quite renowned to be one of the worst industries for workplace harassment. Actresses are often taken advantage of because "that's just what it takes to be an actress". Even A-listers like Gwyneth Paltrow and Angelina Jolie had to endure it while they were young, as reported in the countless Harvey Weinstein reports.
Voice of London News interviewed a 22-year-old aspiring actress about sexual harassment in the acting industry, who wanted to stay anonymous. Special thanks to Bishaka Dutta for playing the actress in the video. Video by: Ainaa Mashrique. Soundtrack by: www.bensound.com
The young actress said: "You have to get used to it, that's just not right. There's just this whole general attitude where a lot of producers will treat you like a piece of meat."
The question persists: how often does this happen to young actresses? And is London just as bad?
It is no surprise that some young, aspiring actresses feel that this is a part of the struggle. The actress told the Voice of London News: "We want it so badly we try to justify things to ourselves."
She added, rather grimly: "You just figured that the people who make it had accepted that, and if you don't accept it then you're never going to make it or go anywhere, and that's really sad."
Earlier this year, the woman, who preferred to stay anonymous, saw a listing on one of the commonly used casting platforms, for an IMDB-listed TV-movie that is supposedly under production.
She told the Voice of London News: "He had it listed as something that was already going to be on TV, like it was getting picked up already."
Misled by the listing, which explained how he already had hundreds of applicants, she applied. "You're thinking, 'Wow, this is such a good job, everyone should be applying to this, it's one of the good ones'."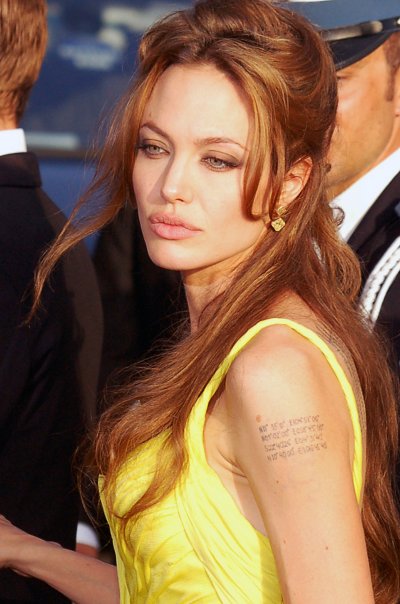 Angelina Jolie claims Harvey Weinstein harassed her in her youth. Image by: Georges Biard via Wikimedia Commons.
After a few weeks, she received a message asking her to audition. She felt that it was strange she got called for an audition that easily, expecting a rigid shortlisting process since the listing claimed the production was going to be on TV. On top of that, one of her other friends who applied did not hear back. She counted herself lucky.
In first auditions, it is not required for the actor or actress auditioning to be in costume, at all. So when he asked her to bring a set of lingerie, she started having second thoughts. Her tone changed, as she said: "This is what I'm really embarrassed about, because I totally fell for it from the beginning."
She decided to go anyway, not wanting to shy away from a possible big break. "That's the thing. You always think… what if it's just you overreacting? Everyone acts like it's totally normal, and you're being the weird one for turning down the job and they will turn it around to make you feel like you're really missing out."
Exasperated, she said: "Why the f**k should I have to be in costume for an audition? It makes sense when you're filming, but you never ever have to be in costume for an audition, especially lingerie. I was put off… but because they had it listed on IMDB and because one of my other friends never heard back, it sounded like it was a real thing." She brushed it off, telling herself that maybe it was to make the selection process easier.
When she got to the audition, she was surprised to see that it was just a messy, dingy room the so-called producer had rented out. The man proceeded to lock her in.
She told us about how scared she felt, being in there by herself. However, her mother– who was unaware of the producer's strange request– drove her to the audition. She braved herself, and found comfort in knowing that her mother was coming back.
Describing him, the actress said: "He was old, chubby. He was really touchy- feely but he did it in a very friendly, old man kind of way, so he could get away with it. At that time, I thought, 'Oh, he's just being overly nice', but I think he was just trying to get an excuse to get as close as possible."
She was also shown a part of the film, telling us it was "the cheapest, budget CGI" she had ever seen. The man had made the whole production seem worlds better than it was— a complete sham.
Besides the location, and the unnerving request for her to be in lingerie for a first audition, everything else went normal enough– except the two or three other girls she was supposed to audition with, as planned beforehand, never showed up.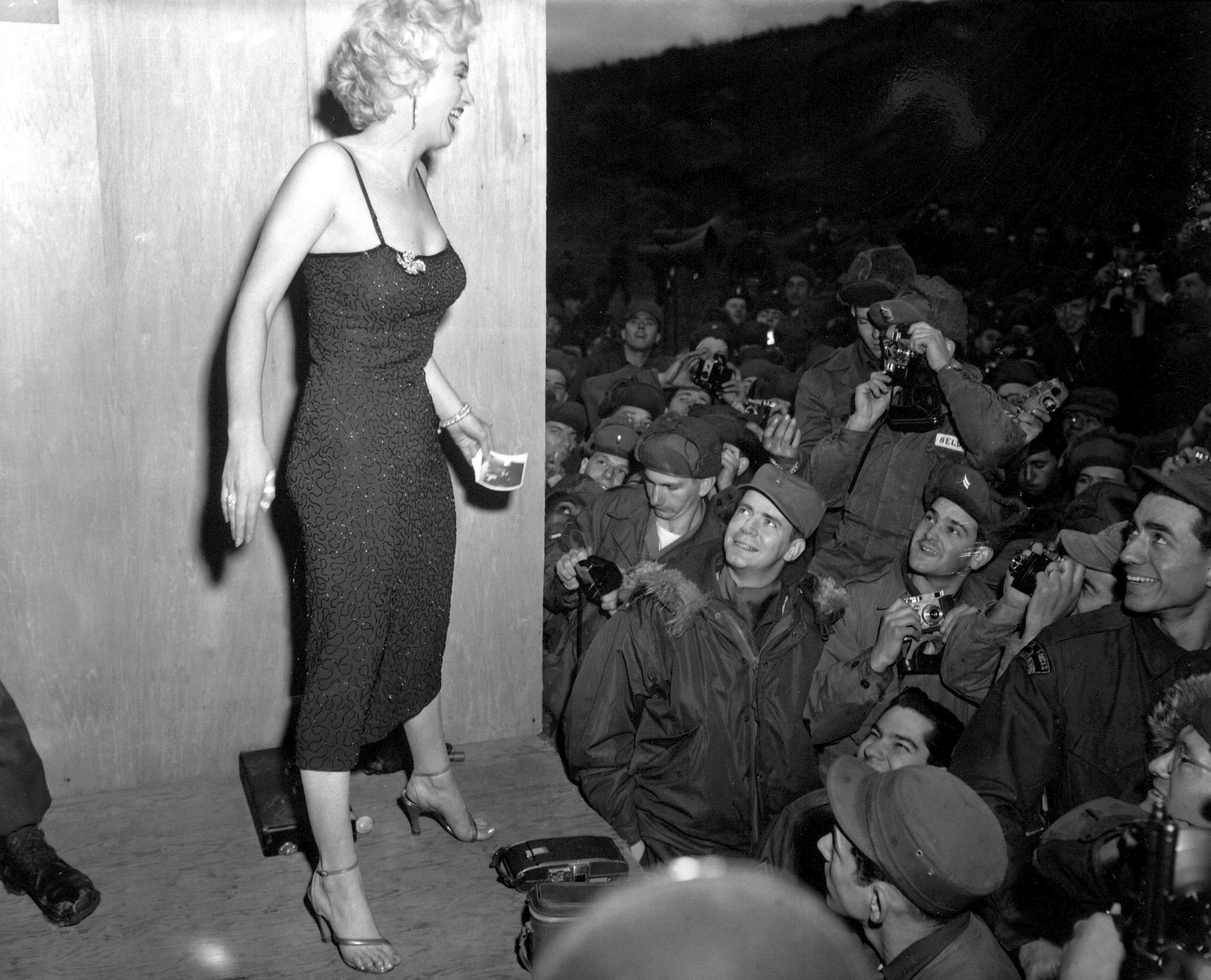 1950's actress Marilyn Monroe overlooking a flood of men. A lot of things have changed since then. Image by: Pixabay.com.
She said: "It's so bad. You go into this thinking you have some kind of talent. When you do well, you want to be able to say 'I did well because I'm good at what I did'. You don't want to look back and think… 'I got what I got because I was willing to get in my underwear'. You feel so cheap. You feel stupid. You feel objectified completely. It sucks, it really sucks."
A few weeks later, she was called for a second audition– this time for a bigger part. "I need to see you today," he told her, after she asks if they could do the audition over Skype. That set something off, and she was turned off entirely. Irritated, she told him she did not want the part, and asked him to never contact her again.
A week later, at a separate acting job, this time for a student production, she met another girl who went for one of the man's auditions. Despite not saying names in the beginning, the women soon realised they were both speaking of the same person. She told The Voice of London News about how her new friend refused to get into her underwear, and did not get a call back. Unsurprisingly, the part went to another girl who obliged his inappropriate request.
She added, seemingly curious: "Think of how many people he must've had. What are the chances of me meeting somebody who also went to the audition and experienced the same thing."
The actress went on to say: "Its funny… because no one talks about it, but the second you ask, everyone has a story, everybody." And that is the reality. A lot of similar encounters happen to many aspiring actresses. The girl affirmed: "I hear so many similar stories to that, it's not even uncommon, it happens all the time."
She was convinced that this happens to everybody in the industry, passionately saying: "I wouldn't be surprised if it happened to every single person at least once. Everyone has some kind of experience like that."
She then proceeded to search his name on Twitter. Showing us his Twitter account, she said, clearly annoyed: "There's really no need, posting pictures like this… there's really no need." She was referring to a picture he had posted of one of his chosen girls, in nothing but her underwear. "Why couldn't he announce her with a headshot?" she asked. We agreed that that was a good question.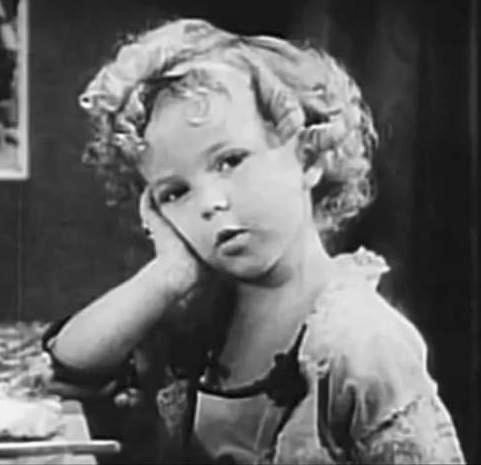 Films starring famous child actress, Shirley Temple, are often criticised for sexualising children. Image by: Charles Lamont via Wikimedia Commons.
Young actresses all over London just want to reach their dreams so badly that some would end up justifying all the "banter" and the uncomfortable situations they encounter in the process. "That's why people don't want to come forward, because they know at the end of the day, they're the ones who made the decision to go."
When asked if she ever lodged an official complaint, she said, quite cynically: "I never complained for anything, I complained once, to the casting site. But what do they really do? They just take down their profile."
She explained how he was "technically" not breaking any laws: "It's just a known standard that you're not supposed to ask girls to get in their underwear, but he didn't physically force them to do that as far as I know, so he's just… darting around the rules, keeping himself safe."
She said that if people complain, he could argue and say he was merely suggesting it, and that the girls auditioning were "happy to do it". Aware of the problem, she continued: "In fact, no one was, everyone was uncomfortable and he should have never used his position to make us feel like we had to. It's an abuse of power."
Thankfully, she was never hurt, but she hates knowing the fact that a random man has a recording of her (and who knows how many other girls) in her underwear. The young woman confessed: "I feel so stupid now, but at that time I really felt like this could be a thing, so I just went for it."
We ended the interview by discussing how this seems to be happening across all industries. There's a general culture of looking down on women, pushing them around and objectifying them. She then talks about how waitresses are often the butt of lewd jokes made by the chefs. We agreed that this appears to be a big problem everywhere.
It is clear that there needs to be a policy preventing misconduct by producers and directors. The young actress highlighted that if we do not look at the root of everything that is happening, it will all end up escalating.
Recently, the Royal Court Theatre shared their plans to draw up a "theatre industry guideline", which may include advice such as not meeting junior members of staff outside of working hours. Hopefully, this would mean that theatres, casting directors, agents, drama schools and other industries will oversee positive changes. But will it become another code of conduct that would stay unacknowledged? Whatever the case may be, one thing is certain: women have had enough.
If you have any thoughts, or would like to share your own account please do not hesitate to contact the writer at ainaa0804@gmail.com.
Words: Ainaa Mashrique| Subbing: Rituja Rao and Yasmin Dahnoun.