The festive season has begun, and it wouldn't be so festive without all the delicious food we'll be stuffing into ourselves.
Although the cost of living is making it harder for families to celebrate the holidays like before, you do not have to make any compromises to fill your dinner table.
Check out the list of budget friendly dishes below: you can make all of these without breaking the bank.
Chocolate bird's nests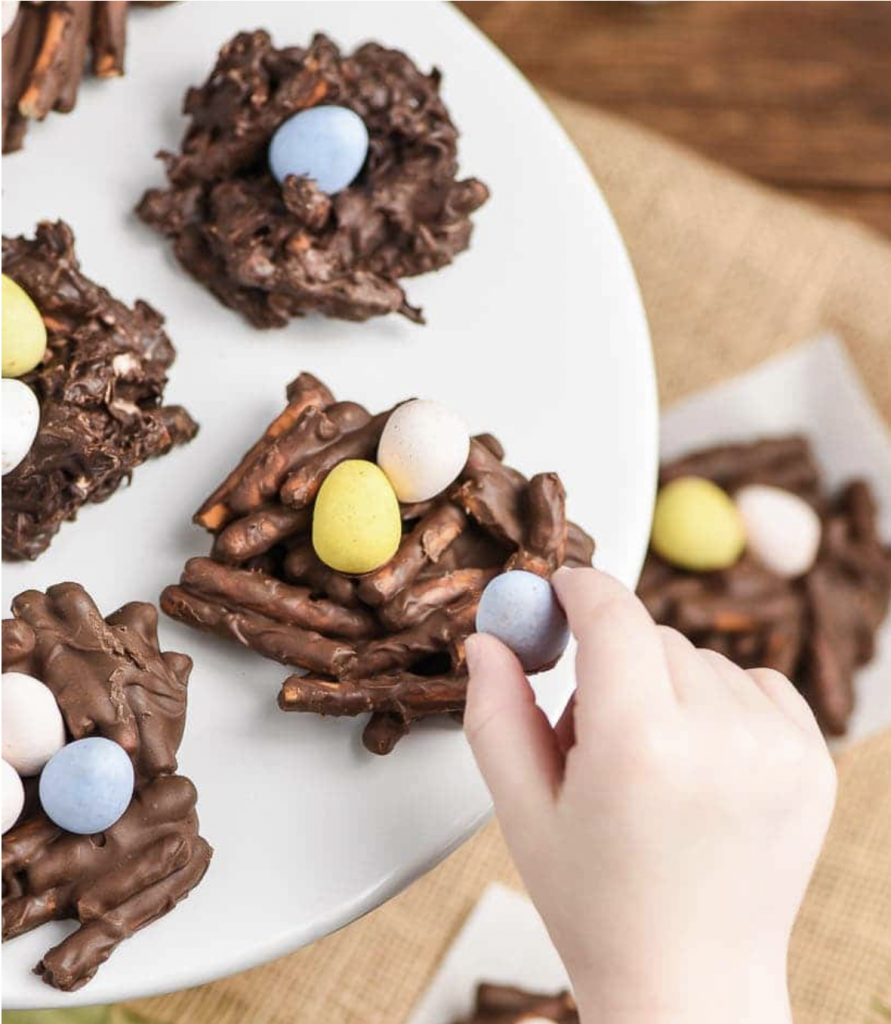 This a simple and customisable dessert. Although it looks more easter themed, it is quite flexible and can be themed according to your preference. The nests can be made using pretzels or cornflakes. The simplest version costs under £5 and roughly makes for 12 servings. The recipe is as follows:
Ingredients:
100g Cornflakes (or pretzels)
100g Milk chocolate
100g Dark chocolate
Optional (for decoration):
Mini eggs
Sprinkles
Fruit pieces such as cherries or cranberries (for a Christmassy touch)
Method of preparation:
Break chocolate into cubes and place on a bowl to melt, do not forget to stir every 45 seconds to prevent burning or uneven melting.
Pour cornflakes or pretzels in the chocolate and mix until coated (you might want to use gloves – or just dig your hand in and have fun)
Next line 2 baking sheets with parchment paper, or alternatively you can use a cupcake tin and or paper cupcake cases for a more presentable look, and ease the process.
Then, scoop the chocolate mixture and mould into circles using your palms, whilst flattening the middle to create the appearance of a nest.
Lastly, this is your chance to decorate based on your liking; you can place mini eggs in the centre to embrace the full nest look, or use sprinkles and even fruit.
Once done, chill in the fridge for at least one hour.
Stuffed mushrooms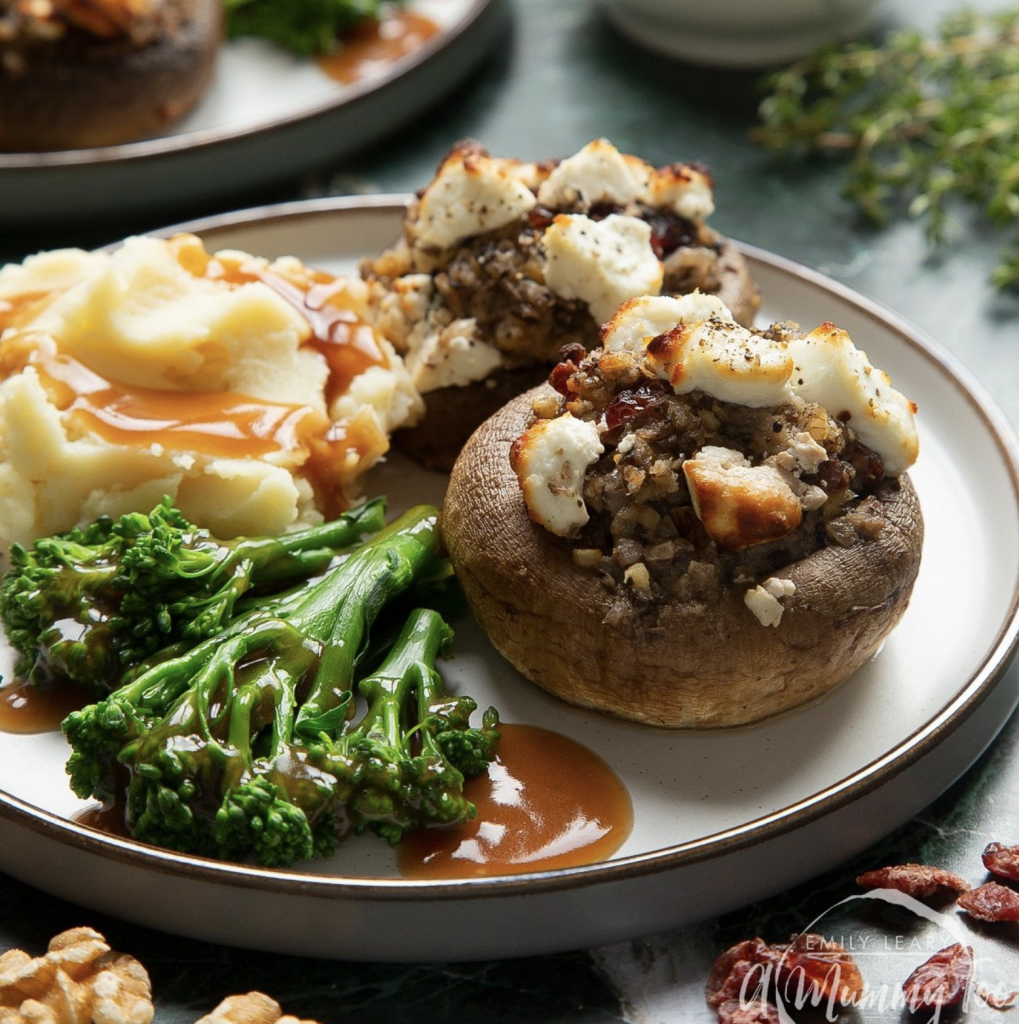 Stuffed mushrooms are a healthy and versatile appetiser, they are vegan and veggie friendly and can be accustomed to your own personal preference – they can even be spiced to start out a more festive dinner.
Ingredients:
Mushrooms
Any preferred cheese
Oil and/or butter
Seasoning
Optional:
Dried cranberries (if you wish to follow a Christmas theme)
Crushed walnuts
Thyme strings
Shallots
Method of preparation:
Preheat oven to 200C.
Separate chalks and finely chop them.
Place mushrooms in a lightly oil drizzled oven tray.
Melt butter in a pan and cook chalks with your other ingredients of choice.
Once soft, you can start adding seasoning, and if you wish to add cranberries, this is when you should add them
Grab the filling with a spoon and fill the mushrooms and top with cheese.
Add more seasoning to taste and drizzle with oil, then bake for 15 minutes and serve.
Cauliflower cheese bake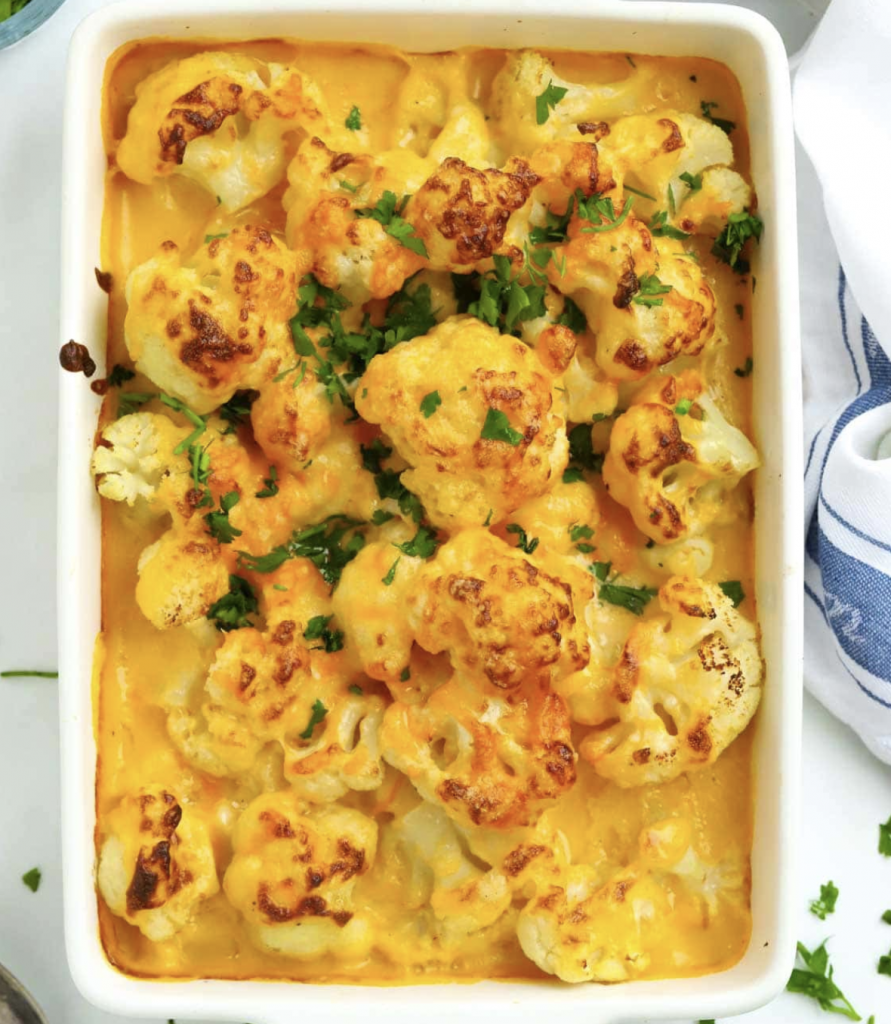 This is a perfect side dish to bring to the Christmas table. It is vegetarian, simple, and extra cheesy. Its versatility makes it very affordable as you only need four core ingredients, costing under £7, and can even use vegan products.
Ingredients:
Cauliflower
350ml Milk
150g Cornflour
Seasoning
At least 2 types of cheese – red leister cheese works great to add colour, and a secondary choice can be any cheese with a strong flavour such as parmesan.
Method of preparation:
Begin cooking your cauliflower until it is about three quarters done.
This is when we begin making our rue; which although sounds fancy and complicated, rest assured as this is beginner's recipe. Pour milk in a saucepan and bring it to a boil.
Once brought to a boil, start adding the cornflour and whisk until it forms a paste like consistency.
Add garlic granules, seasoning of choice, and cheeses, and mix well until the ingredients combine and sauce thickens.
Around now, your cauliflower should be ready to drain, then put in an oven safe dish – make sure you have drained the water out or the sauce may end up watery.
Pour sauce over the cauliflowers and top with cheese. If you wish, you may want to garnish with dried parsley or bread crumbs for a crispy top.
Bake for 15 to 20 minutes until golden brown, make sure your oven has been preheated.
There you have it, an appetiser, a side dish, and a dessert for your Christmas dinner this year. The ingredients together are affordable and can be reused for other recipes, so none go to waste.
Words: Andreea Bejan | Subbing: I. B Beres