After a few long months of hard work – or what we tell our parents is hard work – it's time to think about heading home for the holidays. Going home sounds great, but for some of us that means diving deep into our pockets and buying train tickets. To get the best deals we're told we need to book really far in advance and travel at strange times. But what if I told you there was another option? We at the Voice of London tested out a range of different sites so that you don't have to, saving you plenty of time (and money!).
1. Of course, the obvious choice, Trainline.com
The site everyone goes to to book train tickets and check train times, but is it really the cheapest option?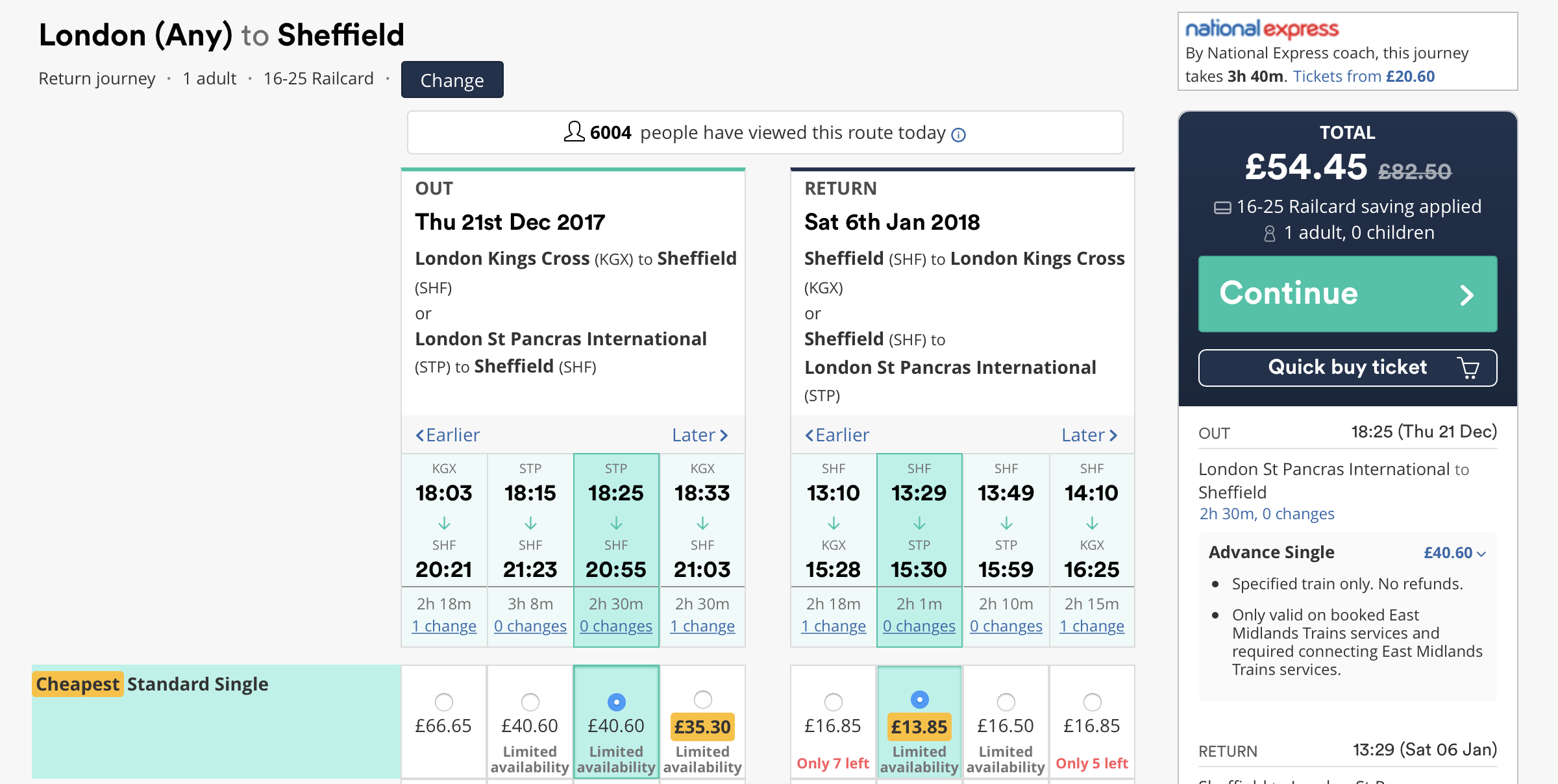 The site simply works out the cheapest tickets until you get to your destination. This means that when you go to pick up your ticket at the station, you'll end up with loads of tickets to destinations between your start point and your end point. You can still get on the same train as you usually would, you'll just be carrying more than one ticket. But hey, if it saves you money…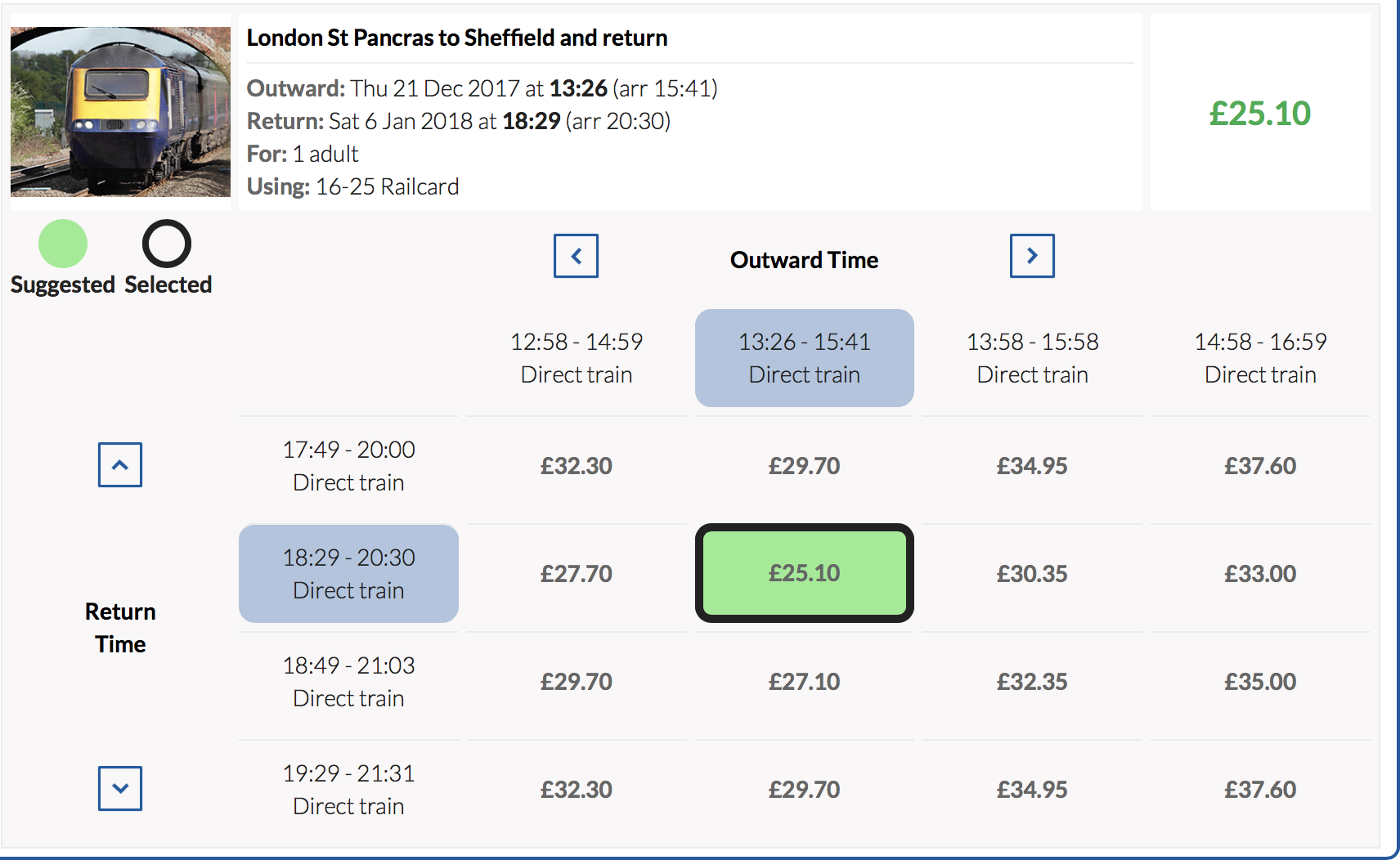 Selling on behalf of train operators, Red Spotted Hanky brings you great deals on the same trains you would normally catch. For a small extra fee, you can book an Open Return meaning you can catch any train on the way back – an option that Train Split does not offer.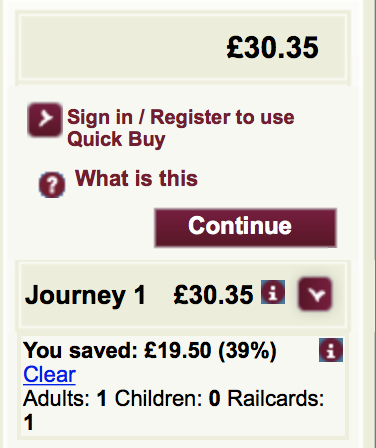 The site allows you to choose from various options 'be clever', 'be frugal' 'be quick' and 'be flexible'. This means that if you don't mind changing trains halfway though your journey, you might be able to save yourself even more! Not the case here unfortunately.. There's just one catch: the site is not the easiest to understand.
If you prefer the safety of buying your tickets direct from an official site then Virgin Trains is the perfect site for you – and not always more expensive.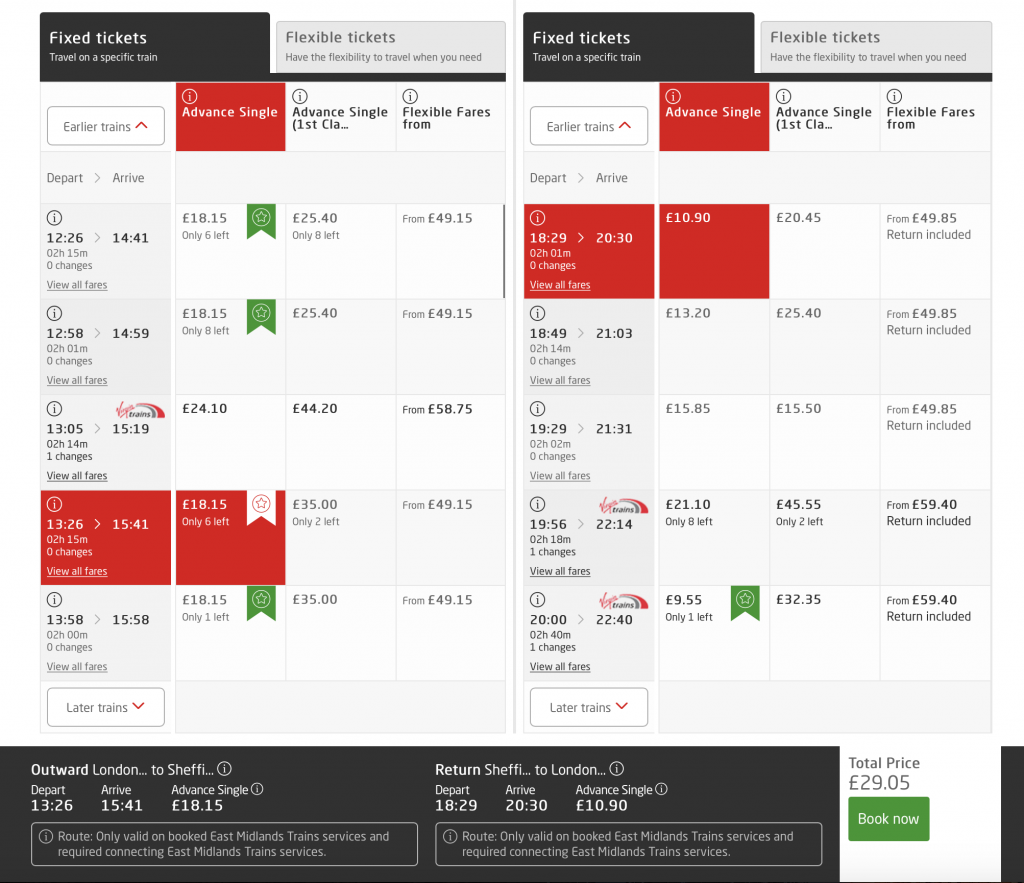 6. But if you're not in a rush, why not save yourself a lot of money and catch the bus? National Express
Yes, admittedly it may take you double the time and there are nearly always delays. But sometimes the tickets are significantly cheaper, meaning you can go home and still treat yourself when you get there.

If having several train tickets doesn't bother you, then your best and cheapest options are TrainSplit and Trainclever. Of course, prices will still vary depending on how far in advance you buy them. But now you won't have to spend hours comparing sites. Thank us later!
Words: Louana Erard | Subbing: Erin Zhang