Since BookTok has taken off in 2020, the community has managed to boost book sales, encourage many more people to dive into a story and also removed the stigma around reading steamy romance novels.
Whether you want to call them erotica, spicy books, smut fiction, or simply romance books, there has always been shameful energy towards reading these kinds of stories. It is often just seen as anything from Mills & Boon publishing or Fifty Shades of Grey – trashy, overtly sexual tales, either filled with sexual practices such as BDSM or targeted towards older women. With covers decorated in half-naked bodies and romantic embraces, there is the assumption that there is no plot, just sex, and there is something wrong with enjoying books of this nature.
People would hide their books when out in public because the cover gives them away, read from online sites such as Wattpad – where books are often published under an alias in order to keep their identity hidden – or they would download it all onto an e-reader such as a Kindle where no one could ever know what you are reading. But over the past decade, romance books have taken on a new, discreet look with digital art or cartoons for covers and include more diverse characters and plot-driven narratives which have made the genre more modern. But despite this new branding, BookTok is what has made them socially acceptable.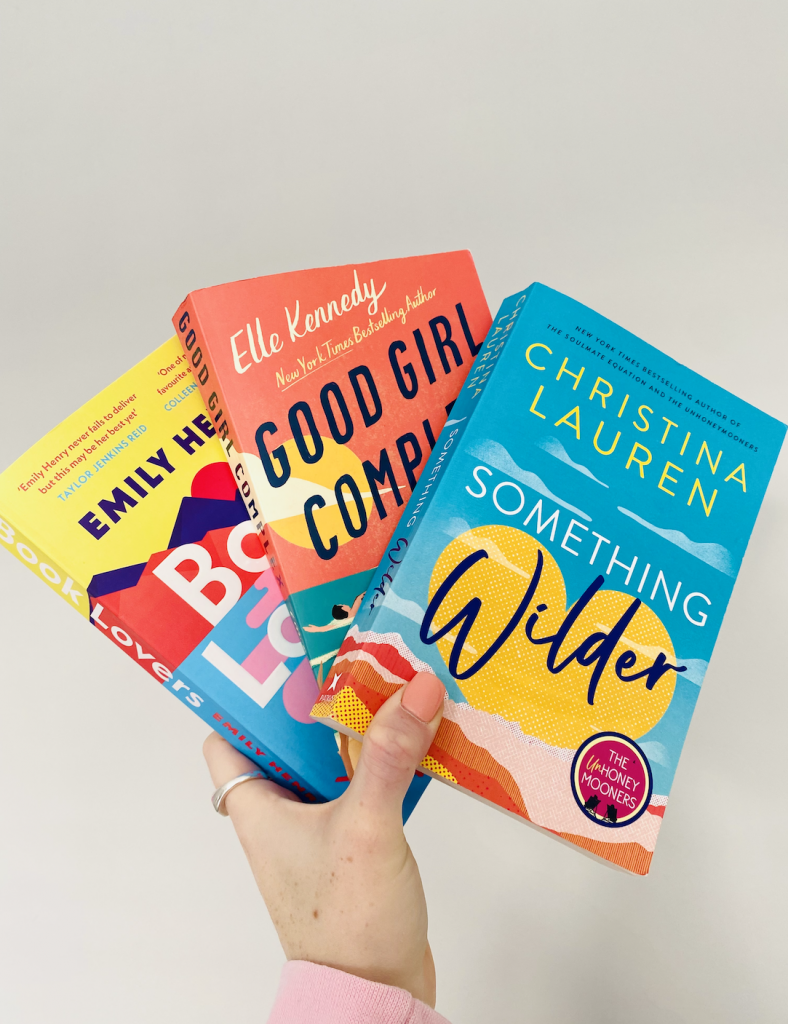 With videos showing people's favourite sexy recommendations, their love of faerie porn and open discussions of what intimate activities they personally enjoy and have found in books, this side of TikTok has explicitly started the conversation of enjoyable sex and where to read about it too. Not only does this bring normalcy towards reading books that often seem taboo, it creates a positive notion around sex and pleasure – especially for women – which is something that is becoming more widely talked about and accepted amongst women and the media.
Speaking to BookTokker, Marley McMillan, @marleymcmillan on TikTok, who is a sole romance reader and a representative of Kennedy Fox – a duo best known as the authors of their Circle B Ranch books, a cowboy romance series. Being a content creator who often posts and discusses the sex scenes within books – sharing the #smuttok on every post – particularly those written by Kennedy Fox, she explains how this wasn't always the case, saying: "I always found it awkward to read, it was cringe, even the name 'erotica' is horrible, I prefer 'smut', it sounds better. It's subtle".
It was discovering BookTok which changed everything for her. McMillan says: "It's definitely killed the stigma around it because it's just people talking about their likes and dislikes and TikTok is the whole reason people aren't afraid to talk about different things". She continues by saying she's not a fan of books which are purely just smut but loves it when the chemistry between the characters leads to the bedroom. "I like the fact that people will happily sit there and be like 'right, these are the recommendations with [smut], these are the recommendations without'. And I think just showing the different types out there is good because people have different preferences, even with actual sex, people aren't going to like the same things in the bedroom, they aren't going to like the same things in a book."
However, despite loving a discreet cover to make her romance books less obvious to read in public, she finds issues with cartoon covers. McMillan says: "Personally, I hate cartoon covers. I like discreet covers, there's nothing better than a discreet cover, but with over 18 content. I like the fact you can pick up a book, not know what's in it, and be pleasantly surprised – or a bit freaked out depending on what they're doing, but cartoon covers encourage kids to pick them up. Booksellers don't always know the content of the books and will put them on a 'popular on booktok' display…just no, read the content and then advertise accordingly to make sure it reaches the right audience."
Think The Love Hypothesis, The Kiss Quotient, and Get A Life, Chloe Brown – all hugely popular and packed with sex, but are often in the Young Adult section of a bookshop. By becoming more mainstream and shown to such a wide audience of all ages on TikTok, and by having cute, cartoon characters on the cover, it could easily encourage young people to read X-rated content unintentionally. Books do not have a classification system like films do, there is often just a suggested age guidance on the back or a sticker saying 'not appropriate for younger readers', but there is no ID necessary to purchase books.
While BookTok is a positive step forward for sex positivity and saying that you're reading erotica is now accepted, having this shared so widely on social media could potentially reach the wrong target audience and they may be trying to buy these books too. Should books become age restricted? This is definitely a debate amongst the reading community, but what do you think?
Writing: Summer Rogers | Subbing: Ashreya Jimi | Featured image: Summer Rogers