Spending approximately an hour with a dog a day can reduce stress levels.
An ongoing study from summer 2019, demonstrated by scientists at Washington State University, has revealed that it improves students' moods, and has stress relieving psychological benefits.
Patricia Pendry, an associate professor in WSU's Department of Human Development stated: "Just 10 minutes can have a significant impact." The students that took part in this study had a remarkable reduction in cortisol, a major stress hormone. The study involved 249 college students chosen at random.
Pendry and her team intend to continue this work with further experiments and hope to publish the final results in the near future.
Universities in America and the UK have "therapy dogs" to help students with their mental well-being whist studying and living out. In the USA, around 1,000 campuses are using therapy pets to encourage students to socialise more and feel relaxed.
This method has taken place in only a few UK universities, such as Cambridge, Nottingham Trent and London Metropolitan.
The Discover Dogs Festival, which took place earlier this month at London Excel, is an annual event organised by The Kennel Club which hosts 200 different breeds of dogs all under one roof. There were tons of students who attended and the turnout was huge.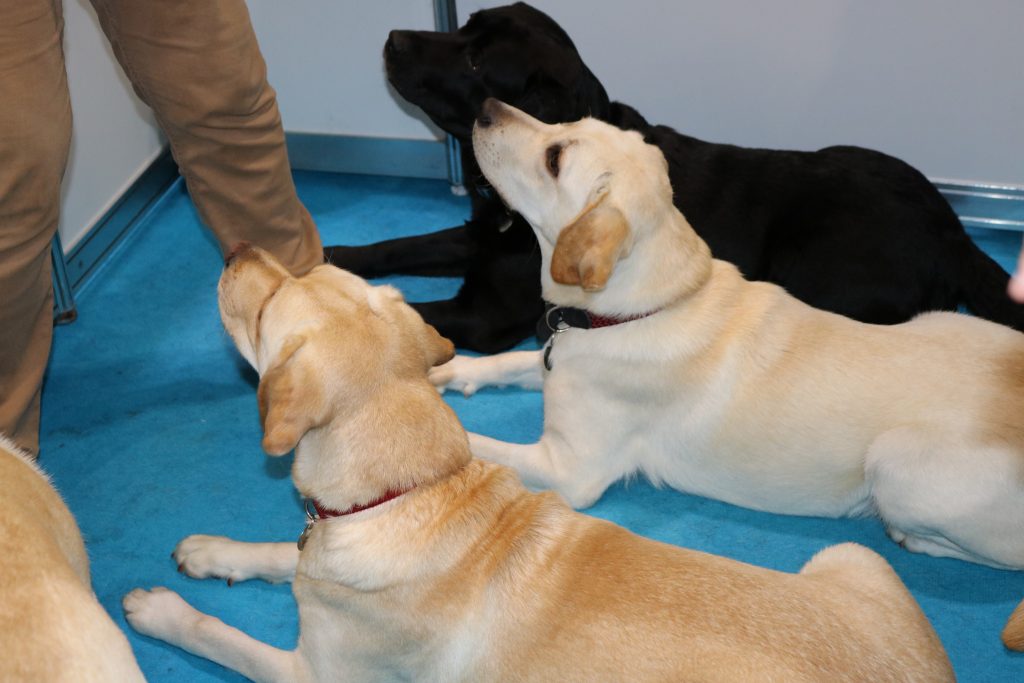 Labrador Retrievers listening to commands – Discover Dogs Festival 2019 
We asked one student why they decided to spend their weekend here. Sabrina Hunter, 19, said: "I love dogs, but I can't commit to having one myself because I move around a lot. So, this is just a fun way to spend a whole day with them."
We also asked how do events like this help her mentally? Hunter said: "It actually does in a weird way. When I spend quality time with a dog it is refreshing especially because I don't have one but, their chirpy personalities are enough to cheer you up."
We recognised that dogs are a central part in everyone's lives. So much so that even students will pay a price to spend a day with them.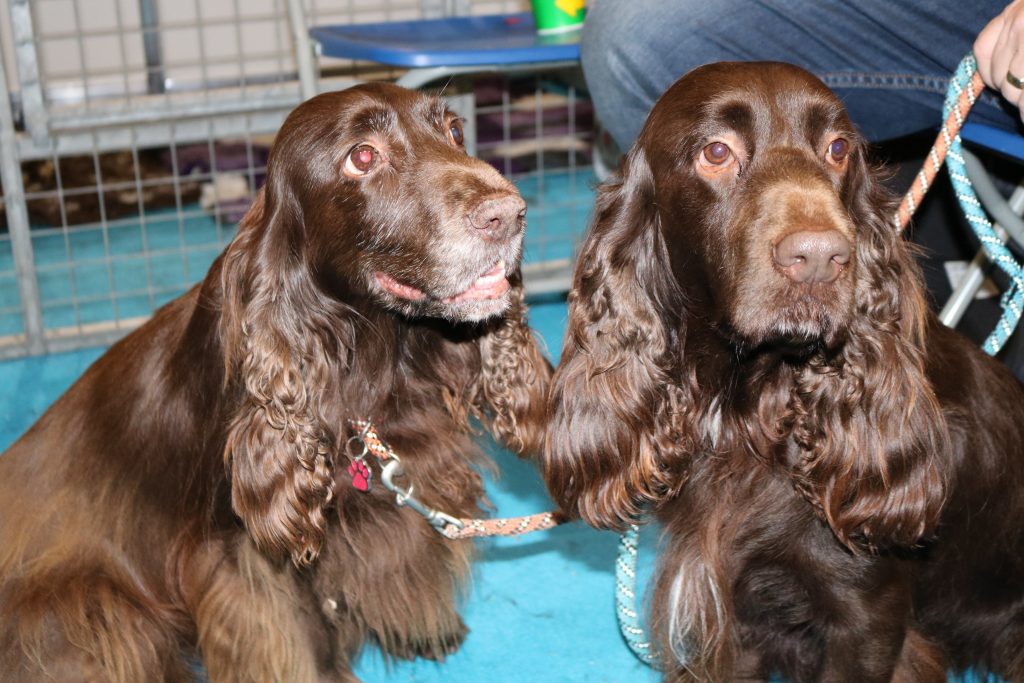 A pair of Gordon Setters – Discover Dogs Festival 2019
Having the responsibility of a dog full-time is tough – especially as a student. However, if your campus/university doesn't have a therapy pet yet, there are ways you can still interact with a dog regularly.
There are lots of animal shelters you can volunteer in all around the UK. Such as; Battersea Dogs, Animal Sanctuary, Wood Green, RSPCA and Blue Cross.
If this is still too much of a commitment for you, you can always try; Borrow My Doggy – a hub for owners and borrowers to interact – (once verified), to share the care of a dog. Whilst the dog owners are away, borrowers can step in and help to look after their dogs. The borrowers and the dogs have the opportunity to spend quality time together and bond. It's a win win!
If you're not a fan of dogs, this method can also be used with cats.
Visit the famous cat cafe; Lady Dinah's Cat Emporium, where you can enjoy the company of friendly felines whilst sipping your coffee.
But if you are a dog fanatic, you can visit Paws for Coffee. Same concept but with dogs. Both places are based in London.
Paws for Coffee: pawsforcoffee.co.uk
Lady Dinah's Cat Emporuim: ladydinahs.com
Words: Rubi Hashmi | Subbing: Michelle Del Rey | Featured image credit: Rubi Hashmi