Canada is well known for producing the greatest artists and band. To name a few? Sum 41, Simple Plan, Nickelback, and  .. Selfish Things, with the release of their EP Vertical Love, they deserve a place on the list.
We met with Alex Biro at Slam Dunk Midlands and he told us about the EP and the beginning of the band, he also told us about love, he told us about accepting who you are and understanding that being angry is okay.
Definitely a great act at Slam Dunk on the Acoustic Stage, Selfish Things have put the roots to establish their music in the UK.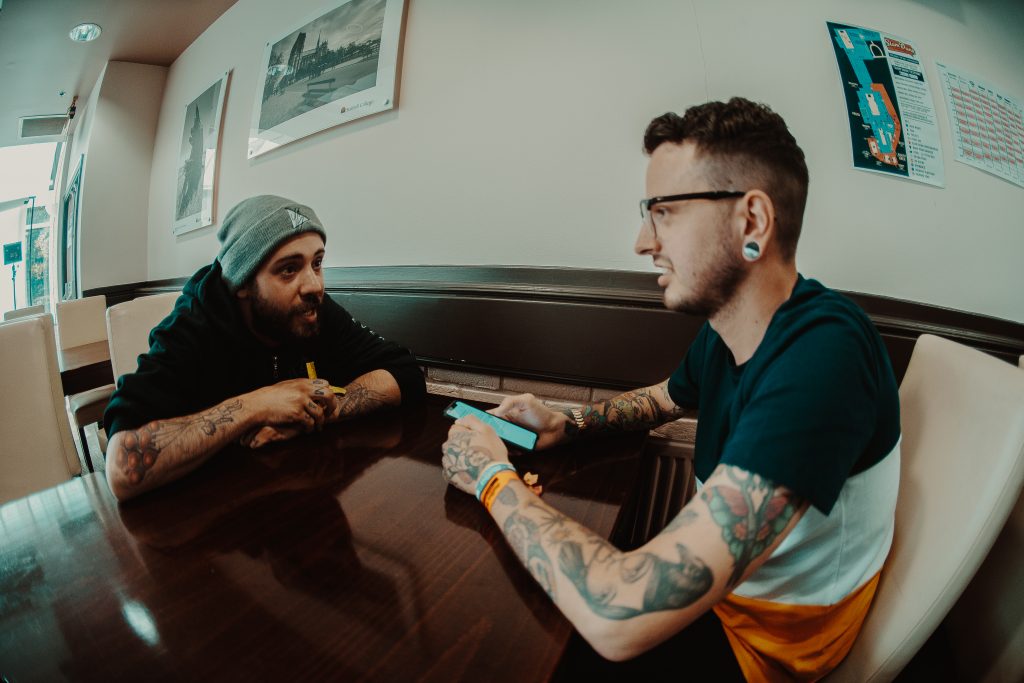 How are you?
I am okay actually, a bit tired. We did 56 days around the US before this, I have a meeting tomorrow. Then I fly back to Canada for two weeks then summer festivals. I am also planning a wedding, because I am getting married on September 1st. I have no time to relax but yeah.
Well, congratulations! That's fantastic.
Going back to Selfish Things, why this name?
It comes from the song "23" by Jimmy Eat World. It was my 23rd birthday, I had just left my old band and I was in a particularly bad situation with them legally and I wanted to throw a birthday party but no one showed up because of what happened. I ended up more or less alone, put on shuffles on iTunes, "23" came on and I sat there and listened to it. I was deciding whether I still wanted to play music and I heard that line and thought it was beautiful. And you know, we've been a band for like a full year and we're on the same bill with Jimmy Eat World. It's a good outcome.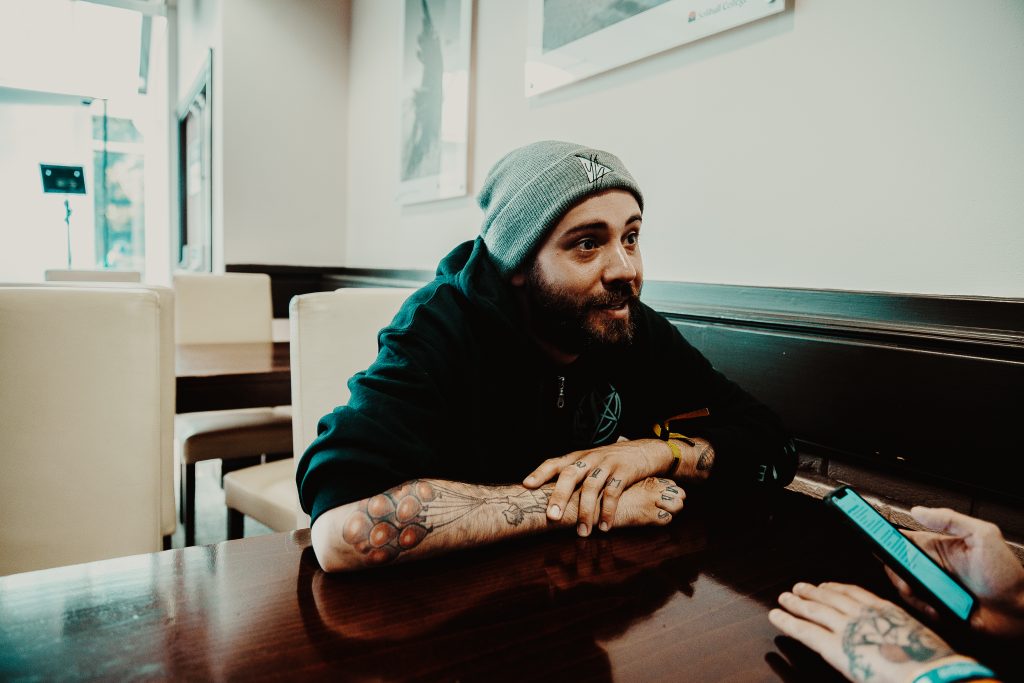 What is the message behind "Vertical Love"?
I think the message is to just take responsibility for your body. As weird as it sounds, it's okay to be angry. I think it's okay to understand that sometimes you're evil, we have this idea of being a good person. No one is really a good person or a bad person. I was in a very dark place. Vertical Love is the process of sorting myself out. I look back now and I realise I was in a bad place. It's a very personal EP. I am really not afraid of what people think of me, if people want to laugh at my lyrics, I chose to do this, if they think I am a loser, that's fine. I am myself. I wrote everything by myself.
What is "love" for you?
It's the people you meet and you leave a part of yourself with. And then there's the person who's meant to build you up. Some relationships really crumble, some relationships build themselves up the right way. I can see it with my wife, we haven't married because we didn't have time but we've been together and live together. She fixes me. I was not the person I needed to be for a long time. Every person you're in a relationship with, you leave a part of yourself with them.
So, who inspires you the most? Can we say it's your wife?
My wife, my daughter. I think humanity inspires me. I am tired of people rolling into sadness. That's our generation. No one wants to fix themselves. No one wants to take responsibilities for themselves and I think that's necessary. Life is awful but we choose to make it hell. I think we're opting it to make it hell instead of doing something with it. People have a bunch of differences but we all want to be happy and have interesting stuff about ourselves.
Slam Dunk, tell me about your experience.
It's been cool. I had 200 kids on the Acoustic Stage, I wasn't expecting it. We were a last minute add. It was also nice to catch up with friends. I saw Jimmy Eat World, obviously. I FaceTime my wife last night during their set, I was hyped. I saw The Faim, they were sick. Counterparts are the tightest band I have ever seen, I love them.
But you now, I am happy overall. I am at peace. If 10 years from now I am not doing this anymore, I'll be fine with that. I don't have the pressure and I don't want to worry.
Vertical Love is out now.
Words: Sal Fasone | Photos: Federica Burelli