Crème Puff, the world's oldest cat who passed away in 2005 at the astonishing age of 38, had a morning cup of coffee every day, according to the Guinness World Records.
So, if you desire to have a long life ahead of you, Harvard Health Publishing research has linked moderate coffee consumption of 2-4 cups a day with a longer life span, decreased risk of cardiovascular diseases, diabetes and Parkinson's.
Autumn is now officially here, and toffee nut and pumpkin spice lattes are officially back on the menu. We suggest you explore these six cosy London coffee venues to warm yourself up.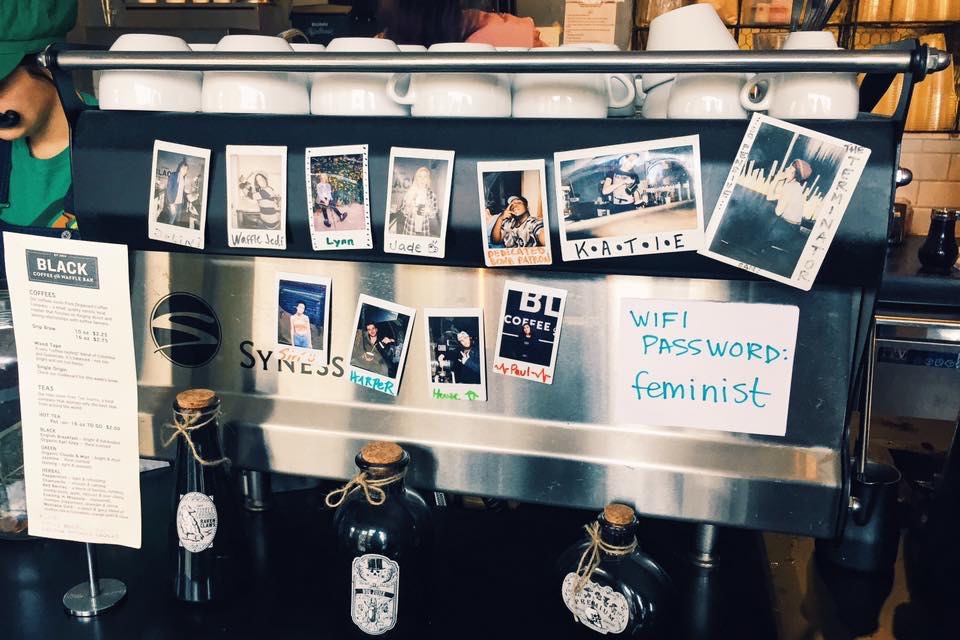 Libreria – Liverpool Street/Shoreditch
If you're a bookworm or a writer, this is the ultimate place to unwind or do some work. Designed like a library, it's every reader's piece of paradise. However, it does have a no phone policy, so it's worth shutting down Instagram and getting lost in the wonder-world of books with a nice Mocha.
Black Sheep Coffee – various locations in London
One of the most important things to be said about this chain of independent coffee shops is that all locations are DOG-FRIENDLY. The interiors of the locations are mainly black with a rusty wood look, giving it a super cosy feeling where your pooch can curl up beside you while you do work or enjoy a cup of coffee.
Bokan – Novotel London, Canary Wharf
Situated on the 38th floor of the Novotel hotel in Canary Wharf, Bokan features a two-story bar and restaurant with amazing views of East London and the Docklands. The interior is Scandinavian rustic-looking, designed like the inside of a lodge on the second floor, and the sofas are some of the most comfortable there are. Perfect for getting comfy with a good book.
Fendi Café – Harrods
Fashionista's can finally take some of the most Instagram-worthy selfies at this exclusive, Fendi cafe located on Harrods' 5th floor in Knightsbridge. Featuring a stylish black and white interior, coming with Fendi print coffee's to Fendi print biscuits. Be sure to visit during the week if you can, the best time around 11am, as queues can get hectic during the weekends.
Scarfes Bar – The Rosewood Hotel
This amazing spot has a fireplace, and as it's autumn, need I say more? It not only has some of the most delicious coffee, but a killer drinks menu to relax you. Like Libreria, it has a library-themed interior.
The Cinnamon Club – Westminster 
Coffee or wine, you choose from the extensive menu on offer. It was once the reading room of the old Westminster library, but has now been converted into an amazing reading and writing space, alongside cosy drinks to keep you warm.
Words: Simona Dimitrova
Photos: Jillian Keith