"Tik Tok enables me to express myself. It allows me to use music, videos and the spoken as well as the written word to share my thoughts and feelings. I can record my voice and engage with people who, most of the time, I don't know. Tik Tok is an app which is fun to use and makes it easy for me to create content with a variety of tools," says Alexandra Perez, who has just celebrated her twenty-first birthday.
Tik Tok has over 500 million active users, has overtaken Instagram in terms of in global downloads and, in the space of two years, has become one of the most widely used social media apps.
What explains this phenomenal rise?
The Digital Marketing specialist Vero Ruiz del Vizo argues that the success of the Chinese tech giants is due to the way in which it enables users to create content effortlessly by equipping them with a range of tools which are easy and fun to use.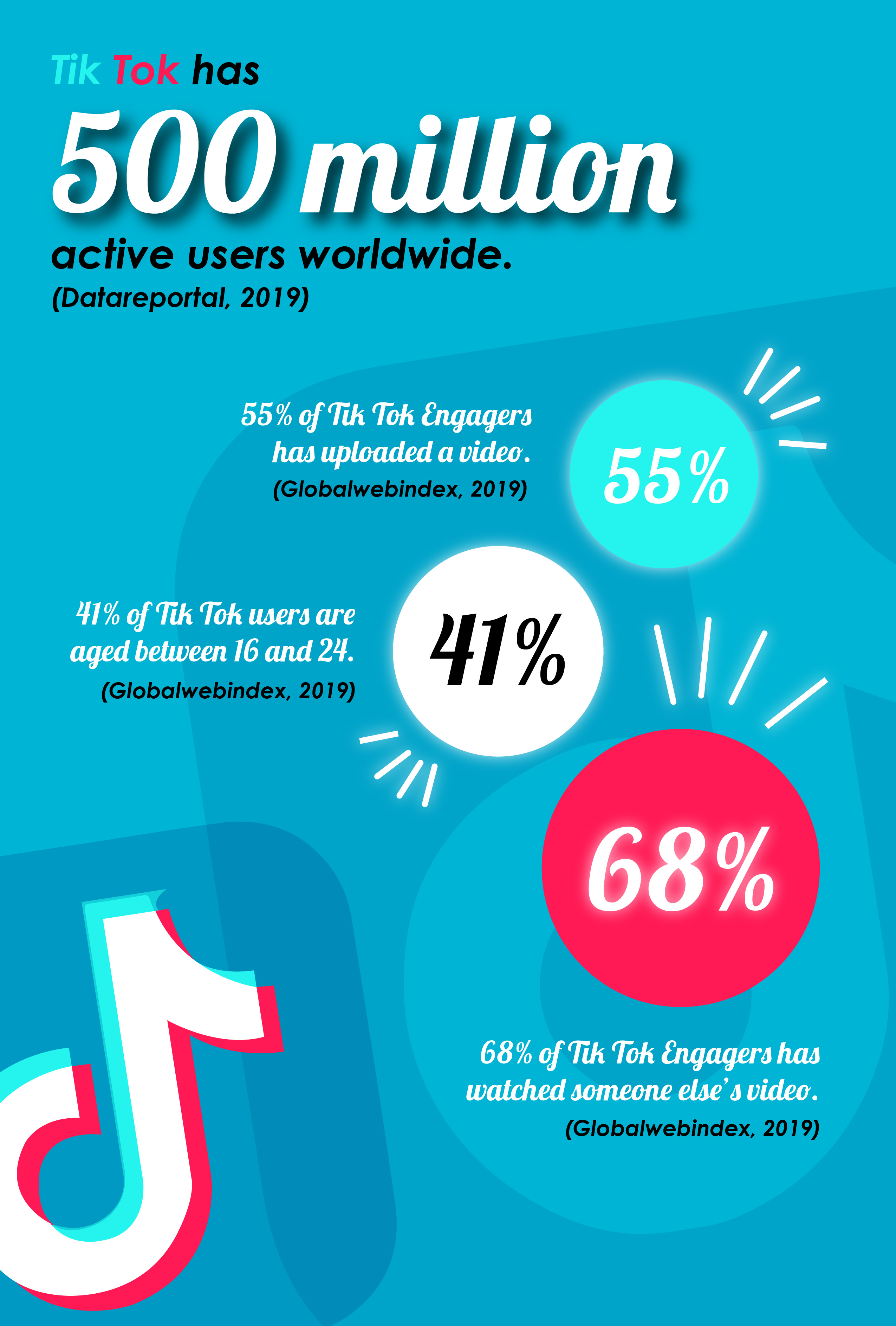 The more tools people have at their fingertips, the more likely they are to create content, and the more content they create, the more time they spend on the platform. The idea behind these platforms is that users spend as much time on them as possible, and Tik Tok's strategy of encouraging people to be producers as well as consumers has proved to be incredibly effective in this regard.  Users create content themselves and don't just consume the viral content produced by others. As a result, they not only spend more time on the platform themselves but also increase the amount of content available for others to consume. It is this virtuous circle that explains the remarkable growth of the social media platform. According to The Wall Street Journal, Tik Tok "is now among the world's most valuable start-ups, with an estimated value of $75 billion".
The ability and freedom to create content has led millions of people to express themselves. An interesting example is the case of Feroza Aziz, a 17-year-old girl from New Jersey (United States), who recorded what appeared to be a beauty tutorial in order to denounce repression in China. she was asking her viewers to find out about Chinese concentration camps for Muslims when she was banned from the app. 
https://twitter.com/badboyyeehaw/status/1198550158751019009
It is more usual for people who use this network to involve their friends and family in their videos and record everyday situations. An example of this 'genre' is the case of two young Americans (aged 16) who used the platform to publish a recording of a traffic accident they had been involved in. The video went viral almost overnight with tags or hashtags like #fy #fyp #foryou #foryoupage#carcrash #crash #katiecornetti
These girls got into an accident, flipped their car, and still managed to get a TikTok up pic.twitter.com/MPxnOFgBhW

— zane (@zane) November 20, 2019
The Gen Z leads content creation
It is vital to understand the Gen Z to be able to analyze the success of Tik Tok. This generation that today is leading the content creation with new proposals. Those who were born between 1995 and 2010.
By 2020,  this generation will be the largest consumer group in the world, influencing 93 % of household purchases according to a study conducted this year by McKinsey. However, what does this have to do with the success of Tik Tok? This generation today is the one that is closest to the mass consumption of information, and Tik Tok is one of those applications in which these consumers feel identified according to an analysis conducted by Vero Ruiz del Vizo.
Being authentic is one of the essential paradigms, and that is where Tik Tok congeners with this generation by offering them something different than other social media does not offer them.
The Gen Z uses the phone as a primary tool for its development, leaving aside the computer, for this reason, it is a success for this generation to be able to edit and create content through the Tik Tok mobile application.
How much is displayed in those social media? Who is controls this app? It is a big concern, but the growth of these social networks is inevitable. 
Words: Amazonia Arroyo
Graphic & Image: Amazonia Arroyo