A new report suggests that Prevent may not be serving a purpose within education, as students refuse to cooperate with the  government programme aimed at tackling extremism. 
The Government report revealed that out of 7,631 people, who were referred to the governments Prevent program between 2015/16, only 4% of those individuals are currently receiving support.
Support is offered within the  Channel Program, where individual issues are discussed as part of a voluntary and confidential process where help, advice and guidance is given to 'vulnerable' people who are susceptible to radicalisation. Out of 381 students that were referred to support, 96% left the process – according to the Home Office report.
The education sector is responsible for reporting 2,500 cases – whilst police reports constitute for 2,539 cases.
Speaking to the Voice of London, Riyad Daoudi, 19, from City of Bristol College says:
"I was in a sociology lesson and we were having a class discussion about IS and current affairs. I told them how my friend is a refugee and wanted to show me what was happening in his country, about how violent and unlawful IS are – these are things we don't always see in the media which censors a lot of that stuff out. When I spoke about this event in class I was followed out the room by my teacher when I wanted to get some water. She started interrogating me about why I was watching IS videos. I felt pretty uncomfortable about it and I had to make sure I defended myself properly otherwise she'd think I was a terrorist, when really I was just trying discuss the issue. I believe we should be tackling extremism as there have been terror attacks at my college, but I feel that this is a really ineffective way of preventing terrorism."
What exactly does the report show?
Two-thirds of cases were reported on the premises of Islamic extremism whilst 679 were referred over concerns over right-wing extremism. Out of all the individuals referred, 4,274 or 56% were aged 20 years or under.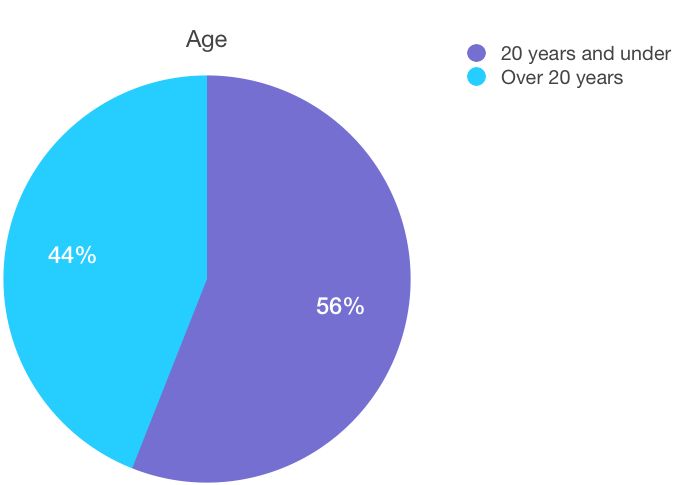 Findings also demonstrate that males are more likely to be reported, making up a considerable majority of 78%.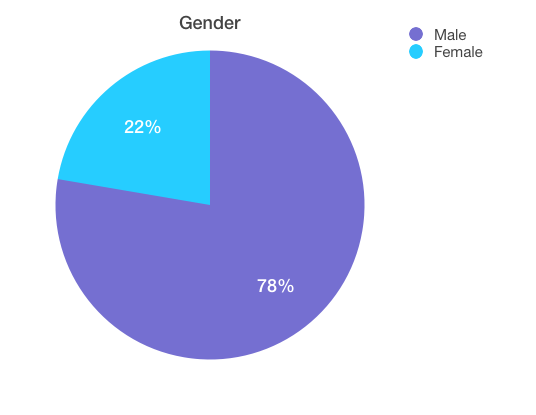 The type of concern was largely identified as Islamic extremism (87 per cent), opposed to right wing extremism (13 per cent).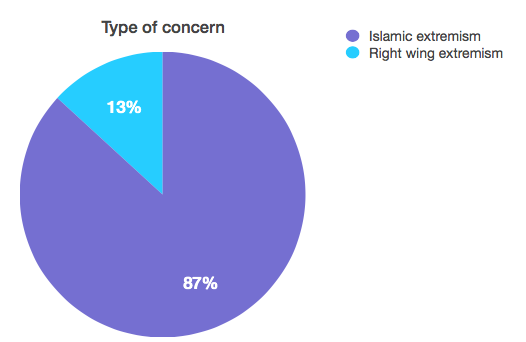 The results suggest that predominately, the most suspected people are Muslim males. The scheme is already controversial since ethical problems arise when officers and police officials start operating within a learning environment, where many would argue that discussion and open debate is a crucial element of feeling safe and accepted within a community.
Young activist @hasaanaminmyc @hasaanamin on board with our campaign pic.twitter.com/uFwEXobIed

— Prevent prevent (@Preventprevent) August 4, 2017
The Prevent strategy was published by the government in 2011 as part of a wider terrorism counter strategy called CONTEST. It is part of the government duty to have regard to the 'need to prevent people from being lead into terrorism.'
The scheme aims to counter terrorism before any crime is committed, this involves monitoring and targeting students within schools, colleges and universities.
Prevent for schools classifies extremism as anything that opposes British Values:
"Vocal or active opposition is fundamental to British Values, including democracy, the rule of law, individual liberty and mutual respect and tolerance of different faith and beliefs."
A report, Preventing Education? By Human Rights UK believe that Prevent is ultimately preventing discussion and accumulates fear and mistrust within learning spaces:
"The government need to reconsider how it approaches preventing terrorism. This is undoubtedly a complicated task and there are few, easy solutions… Targeting Muslim children, making them feel that they are not welcome to discuss political or religious matters at school and creating a dynamic in which Muslim youth come to be fearful of the educational setting and distrustful of their teachers and classmates is counter-productive."
Whilst Prevent is often criticised for operating within educational institutions, it also concerns people when the National Health Service which is encouraged promote the government scheme.
Public services like @TowerHamletsNow and @NHSEngland promote #Islamophobia by endorsing #Prevent#EndPrevent by removing Prevent#IAM2017

— TruthSeeker 🧕👳=👨‍👩‍👧‍👧 #HeteroNatural (@LondonRash) November 2, 2017
The London Bridge attacks which killed seven people, as well as the Manchester Bombing has lead to a large amount of criticism towards the government about their approach to counter-terrorism policies. Some argue that we should be tackling Jihadist ideology that is predominately spread online.
At the same time, right-wing extremism is rampant is continuing to grow. Hate crimes targeting mosques across the UK have more than doubled between 2016 and 2017.  The Finsbury Park terrorist attack this year left seven muslims in critical care after a man drove into worshippers at the north London mosque.
Terrorism doesn't just come in one form of Islamic extremism, but it also embodies racist ideology and far-right wing views that undermine religious communities. This has become a complex and very misunderstood issue that cannot simply be tackled within the confines of a learning environment.
Like this article? You may also be interested in:
Students march for free education and demand we tax the rich
How much influence do food videos have on students? 
Student drinking reaches all time high: How does drinking affect your mental health? 
Words: Yasmin Dahnoun | Subbing: Joshua Hornsey