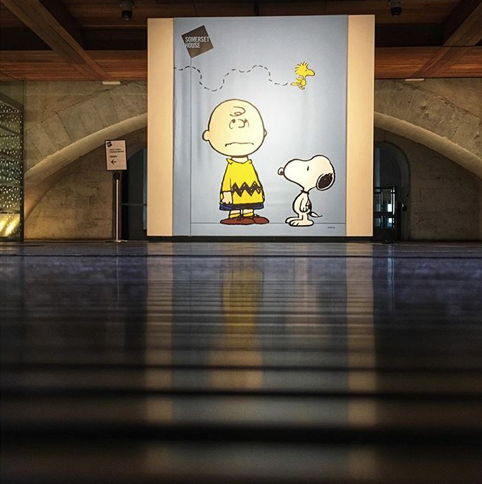 Photo credit Millie Davy-McVay
Good Grief, Charlie Brown's come to town! For the next five months, Summerset house will be the home to a whole lot of nostalgia as an exhibition of the works of Charles Schulz comes to London for the first time in over 25 years.
The exhibition catalogues a vast variety of Schulz work with peanuts as well as documentary styled clips, immersive installations and other artists whom he has inspired over the years.
Peanuts debut came at one of the most politically turbulent times in American history those contemporary concerns were mirrored in Schulz's strips.
From a gaze, Peanuts popularity could be viewed as an escapism due to its inoffensive appeal. But in hindsight, the comics deal with all issues such as the Vietnam war, the draft, sexism and racism, topics which would get other comics shunned to the opinion section from fearful editors.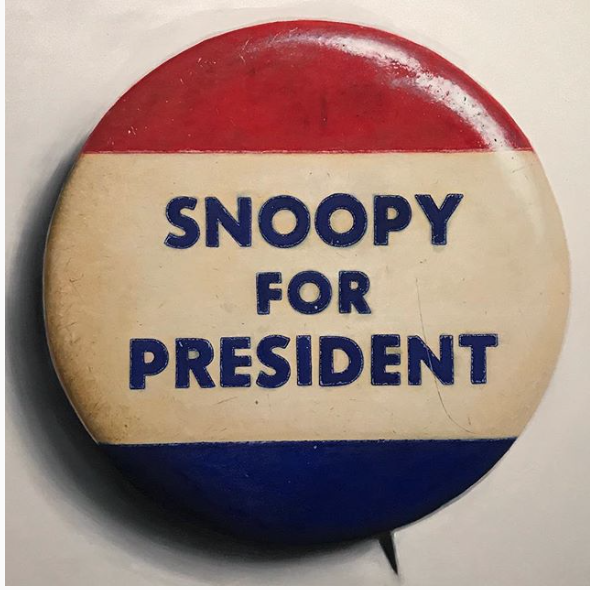 Photo credit Millie Davy-McVay
In every strip, there is a strong sense of Schulz's his empathy seeps into every stroke 'I am about 100% Charlie Brown and the strips are my childhood' he liked to think that all children are the same wherever they came from and this comes through in the subtle complexity of his strips.
The good grief Charlie Brown exhibition runs until March 2019. Tickets are on sale for £14 with under 12's going free. If you book online you can also purchase the accompanying exhibition catalogue for 20% off!
Tickets can be purchased here!
Words: Millie Davy-McVay | Subbing: Tabitha Durrant