Mental health issues in young people have been on the rise over the last decade, a recent global survey has found that the pandemic has made them even worse.
YouGov-Cambridge partnered with The Guardian and Cambridge University to produce the YouGov-Cambridge Globalism Project, which seeks to put out an annual study of the public state of globalisation, including samples from 23 countries around the world.
The Guardian recently published results from the latest You-Gov Cambridge Globalism Project survey that asked people around the world how the pandemic has impacted their lives.
Best of Voice of London…
It discovered that young people disproportionately reported feeling unhappy and that they "were consistently more likely than their elders to feel the Covid crisis had made their financial and mental health concerns worse."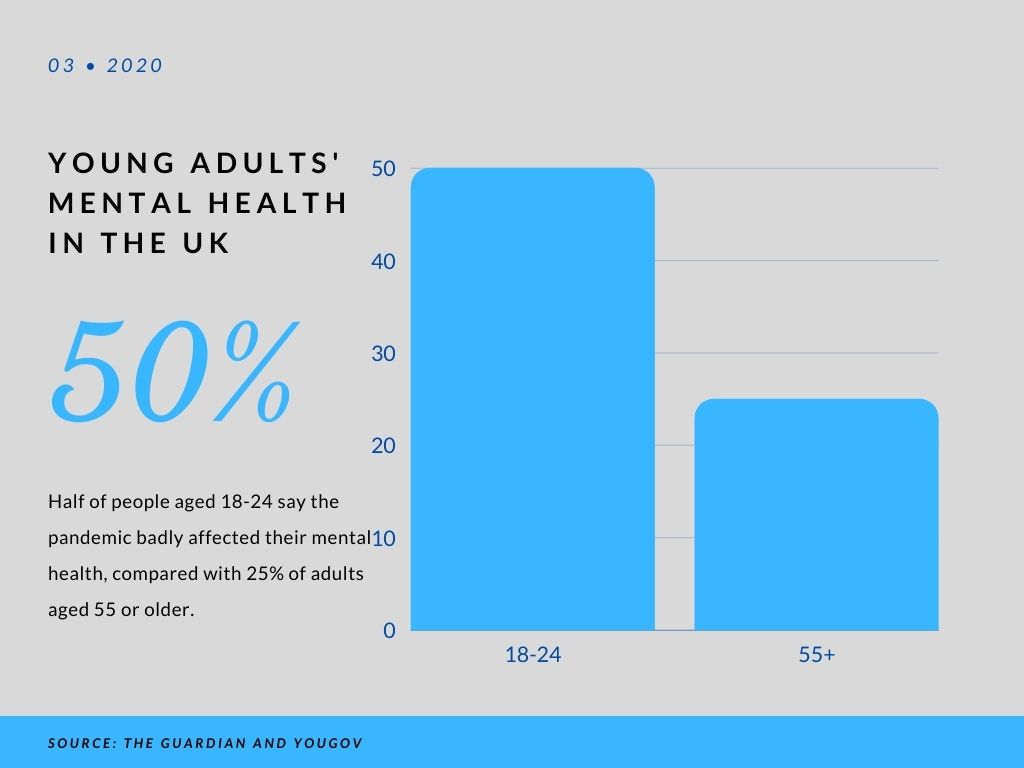 Unfortunately, many other countries in Europe and around the world are showing an astonishingly similar picture.
To understand how the pandemic is having a negative mental toll on young adults, we spoke to a 20 year old university student (who wishes to not be named) and has been struggling "with anxiety since the start of Covid" when it became something she "could no longer ignore or play down anymore."
Along with Dr. Vlad Glaveanu, Head of the Department of Psychology and Counselling at Webster University in Geneva about why younger adults are struggling more than older ones.
Listen to the full audio interview below to find out why the pandemic is negatively impacting young people's mental health and what can be done about it.
Words: Erin Kalejs | Subbing: Saray Ramiro Fernandez
Photo by: Joice Kelly on Unsplash