Words: `Vedant Mathur, Yanbin Tan, Lu Chen.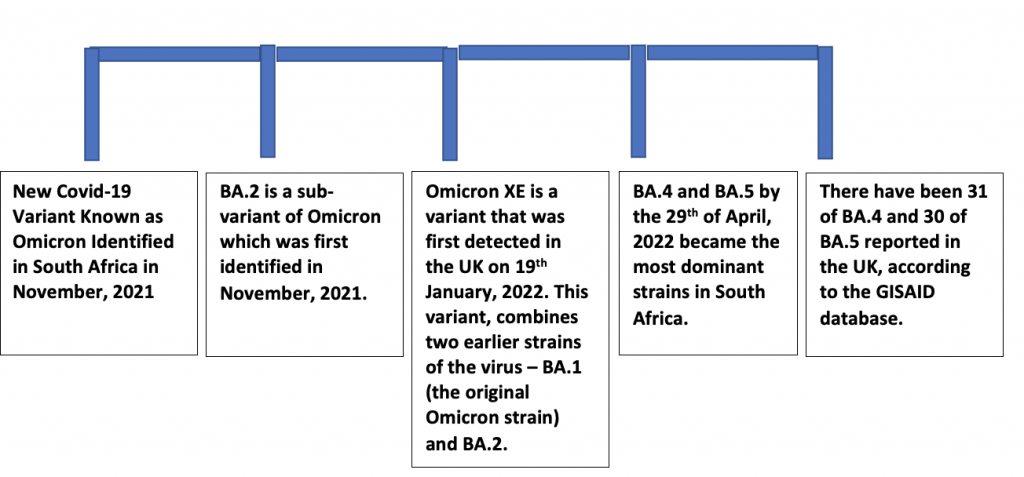 Omicron is a variant of coronavirus that was first identified in South Africa November, 2021. This variant soon turned out to be the most dominant out of all of the strains across the UK and the world. Moreover, there are presently now multiple new sub-variants of Omicron spreading globally.
Omicron has about 50 mutations, including around 30 on the spike protein, that altered the virus, in terms of the ways in which it would act once it's found present within the human body. Omicron is also more transmittable and contagious than the other variants. As a result, governments and doctors are advising the public to make sure that they are fully vaccinated, including booster injections to lower the risk of catching the new COVID-19 variants.
BA.2 is a sub-variant of Omicron which was first identified in November 2021. It has quickly grown to become the most dominant Covid-19 variant in the UK. BA.2 made up 88% of infections in the week up to 20 March 2022. BA.2, which is also known as 'stealth Omicron', has about 20 different mutations from the original Omicron strain. While we know that BA.2 spreads more quickly, there is no evidence that it causes more severe disease or increases your risk of being hospitalised, compared to Omicron.
However, now the Omicron variant has further mutated and has presented two new subvariants, BA. 4 and BA.5. These two new sub-variants had been initially detected in Botswana and South Africa and are now circulating at low levels in several countries within Southern Africa and Europe according to WHO (World Health Organisation). BA.4 and BA.5 sub-variants don't appear to be more contagious or deadly than the original omicron mutation so far, however that could change as more cases are detected.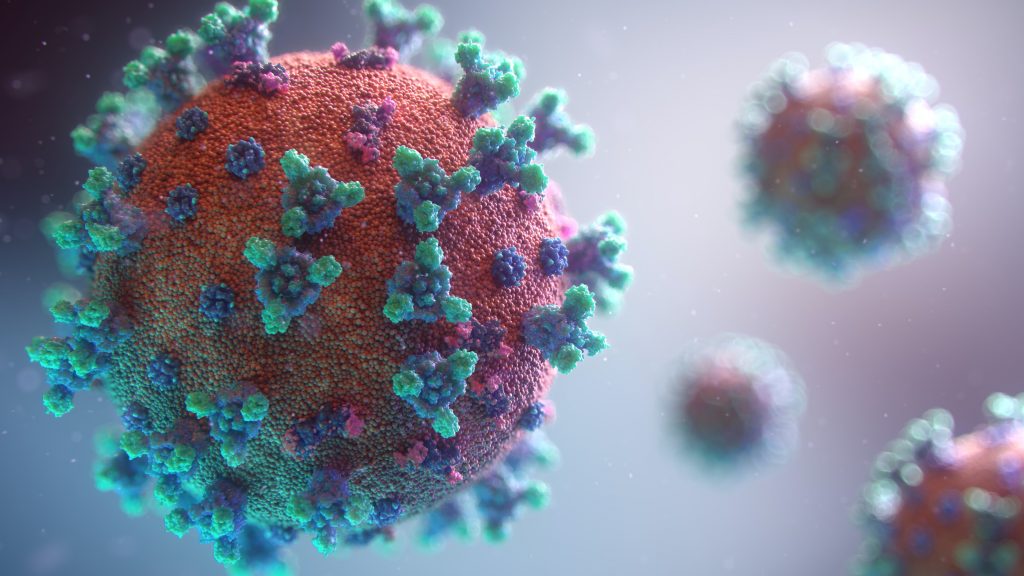 The number of daily infections in South Africa has soared nearly seven times, increasing from 557 cases on the 11th of April, 2022 to 3,839 on 1 May, 2022. This rise has been caused by two new subvariants, BA.4 and BA.5, which have gone from representing less than 1 per cent of cases in the country to more than 50 per cent in a matter of weeks. By the 29th of April, 2022 they were the most dominant strains in South Africa.
Moreover, the new BA.4 and BA.5 subvariants have been identified and detected in the UK. According to the GISAID database which is viewed as being the most up-to-date source has revealed that, there have been a total of 31 BA.4 and 30 of BA.5 cases reported in the UK.
What The UK Experts Are Predicting:
Professor Lawrence Young, a virologist at Warwick University, claimed that: "We need to keep an eye on the BA.4 and BA.5 variants which are fuelling a new surge of infections in South Africa.
"Immunity across the world will drive the development of new variants that are better at dodging the immune response generated by infection with previous variants and by vaccination with current vaccines designed against the original Wuhan strain of the virus.
"There is no evidence currently that infection with either BA.4 or BA.5 leads to more severe disease."
UK government experts predict that with more than 68% of people having received their booster dose in the UK, along with the millions of people that have already been infected with a form of the Omicron variant, would signify that the UK population in terms of immunity will be able to hold up and combat the new BA.4 as well as the BA.5 and future Omicron Sub-variants.
References
1.) https://www.bhf.org.uk/informationsupport/heart-matters-magazine/news/coronavirus-and-your-health/covid-variant
2.) https://inews.co.uk/news/health/what-are-the-new-covid-variants-what-rise-of-omicron-ba-4-and-ba-5-sub-variants-in-south-africa-means-for-uk-1612693