Today marks 101 years since the end of World War I. Since then, our army and intelligence have adapted to the digital age to defend our country and keep us safe. But this super technology and strategy that is used today had to start off somewhere. 1938 Milton Keynes was the spark to start off the bond between us and technology.
In pressing times where technology is undoubtedly one of our strongest defences, we spoke to Gillian Pearce, daughter of one of Bletchley Park's codebreakers from World War II. 
"We never knew as kids. Whenever I asked what she did, she would just say she worked for the Foreign Office as a typist. Then one day, just a few years before she passed, a medal came through the post awarding her for her work in Bletchley, nobody knew."
Gillian Pearce is the daughter of Betty Gladys West (Edwards). West was an FO civilian and modified Typex operator, decoding signals using settings found on Bombe from 1942-1944. Betty passed when she was 90 years old and today marks her 95th birthday. 
Where it all started
West was 18 years old when she first stepped into Bletchley Park. Before, she was working as a cashier in the department store 'Cuffs' and had fallen in love with Gillian's father, Claude, Ted for short, who was a precision engineer. 
Ted passed when he was 64 years old. He too had a special role in the war effort. After being discharged from the navy for suspected TB, he spent the rest of the war years making prosthetic for the soldiers coming back from action. 
Betty's secret didn't come to light until she was in her late 80s, creating the question of if her husband knew at all. 
"I guess for me, I wonder if he ever knew about her time at Bletchley. There are so many questions, you can imagine, that I have. She just wouldn't talk about it. I've not even seen the medal, my sister Veronica has it."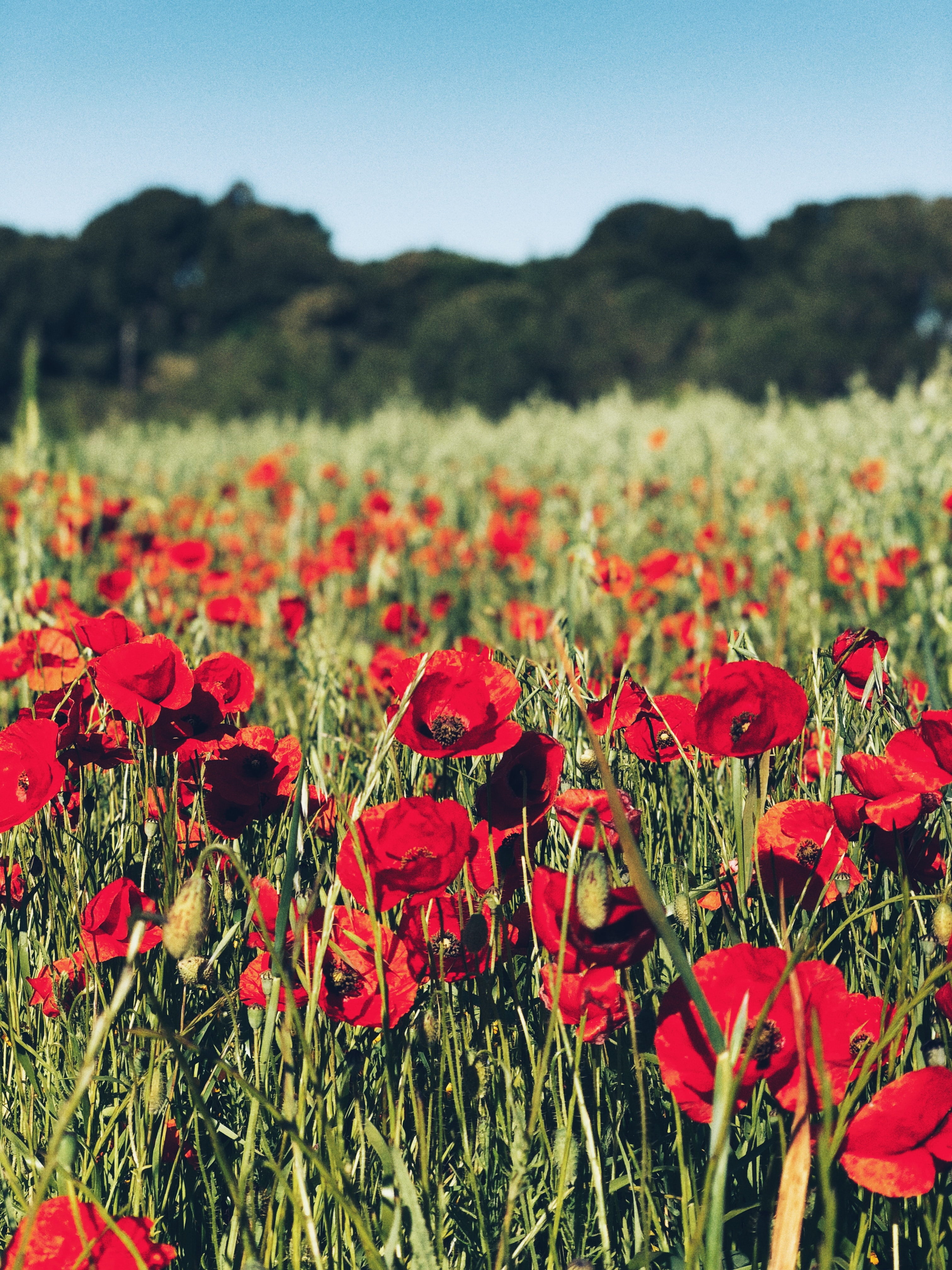 Before you could work with Bletchley, pacts of secrecy had to be made in order to keep the information safe. Gillian goes on to explain just how secret the work they were doing was. 
"We actually went up there, me and her. She had an honorary pass meaning she could go in for free. When I asked her what hut she worked in she said 'oh no, I really don't remember,' which I knew straight away was a cover-up because it would mean I would be able to find out what she was working on. Each hut had a different role to play and they would only know what their hut was doing. It was so secretive that they didn't know what anyone else was working on and I think only about 10 people knew everything."
The casual mastermind
Despite her well-achieved efforts of keeping her war life under wraps, playing with her grandchildren was something Betty was reluctant to do. 
"My children would always ask her, 'Granny what did you do in the war?' and she would tell them she was a spy. Obviously, none of us thought anything of it and then when she finally got recognised it was a bit of a shock. She really was a spy, not like these James Bond types but in her own way, wouldn't you say so?"
"I also remember as a child, I would come back from brownies and would be learning the Morse Code. My mum would help me out with ease and now when I look back, I know why she knew it so well. It just didn't cross my mind of why she knew it at all."
The Bletchley effort is featured in the Spy Museum in Berlin. It has activities for visitors to try to break the enigma code and tells the public about their importance. With that and the activities in Bletchley Park today, it shows just how difficult the job was.
"My daughter and I went up there not too long ago and we were doing the activities and just thought, we would never have been able to this. It was so difficult it makes you realise how smart they were working here. You need the right mind to do it."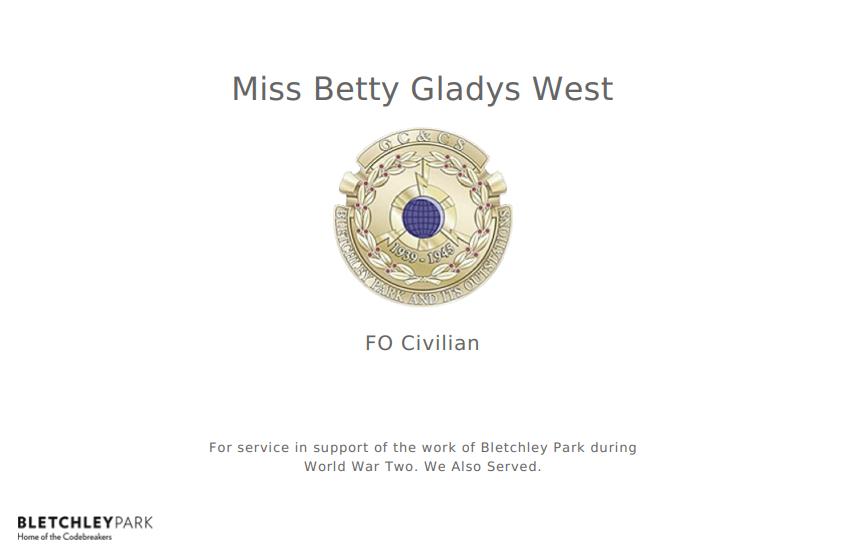 A long overdue recognition
Finding out something so interesting about her mother so late in life creates a lot of excitement and need for discovery. After a long chat about her remarkable parents, Gillian tells me her own thoughts on how she feels about the work they put towards helping the country and predominantly, winning the war. 
"Proud, definitely proud. Proud that she has done something so important and for also keeping it so private over the years. I'm so glad, not just her, but the other women that were there got recognised. It was long overdue."
"Everyone knows the role of the soldiers, the navy, the sailors. You know, what the land army did and the women's impact, the farming and the women taking over men's jobs. But, because Bletchley was so secret, no one realised the importance of what they were doing. So, for that, I am so glad they got recognition eventually."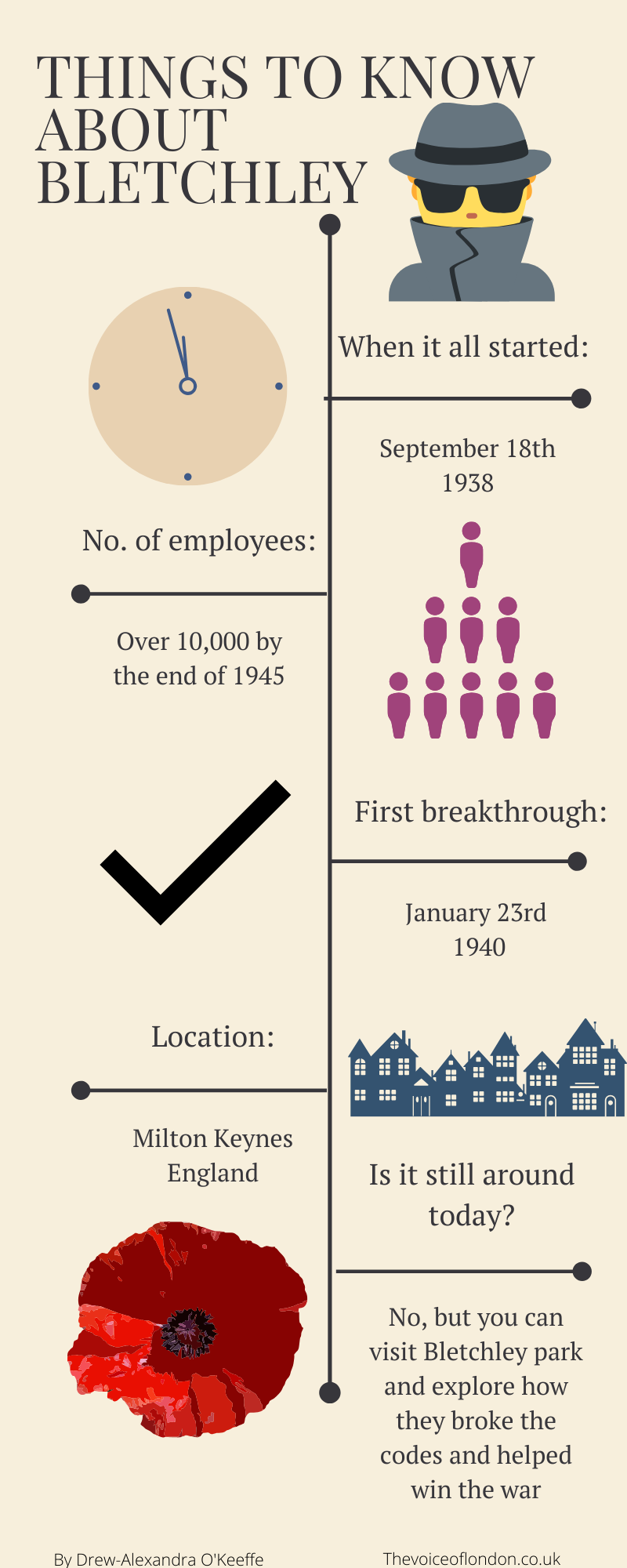 If you want to learn more about what happened in Bletchley Park, there is more information on their website which you can find here: https://www.bletchleypark.org.uk/
If you would like to donate towards the Poppy Appeal, you can do so here: https://www.britishlegion.org.uk
Words: Drew– Alexandra O'Keeffe
Images: Drew– Alexandra O'Keeffe, Marten Bjork on Unsplash