Our reporter Mariya Grinina meets the co-founder to speak about London's most unusual members' club.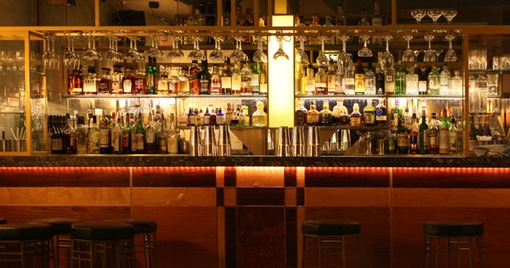 Reporter, Producer: Mariya Grinina | Sub-editor: Joseph Carey
Bermondsey Arts Club has a rather unusual setting. Built in a disused Victorian toilet, it boasts a spacious Art Deco room and an elegant bar area, with original wall and floor tiles, and marble-clad bar and table tops made from the stone that was originally used as toilet cubicle separators. Opened in 2014 by George Garnier and Joe Lowe (who also run Artistic-Spaces together), the club is an artistic hub where creatives gather for drinks, live jazz and various events. Although such setting may seem unappealing, the chic design and chilling atmosphere manages to deliver a pleasant experience. "Even if we didn't have this unusual location, people would still know our club, because we are not only a cool bar in a disused toilet, we are very special place with the best cocktails", Garnier says.
https://soundcloud.com/user-583947211/bac