Steven McRae as Crown Prince Rudolf in Mayerling, The Royal Ballet © 2017 ROH. Photograph by Alice Pennefather
Ballet season at the royal opera house erupts with the 40th anniversary of Kenneth MacMillan's darkly dramatic masterpiece Mayerling.
Not only is Mayerling the first ballet of the season, but it's also the first ballet to be performed in the breathtakingly refurbished Royal Opera house.
Family secrets, political alliances and a prince whose intrigue with death leads to a Romeo and Juliet styled suicide pact. MacMillan's daring ballet resurrects the mysterious double death of Crown prince Rudolf of Austria-Hungary (Matthew Ball) and his mistress Baroness Mary Vetsera (Melissa Hamilton) and the court cover-up that swiftly followed.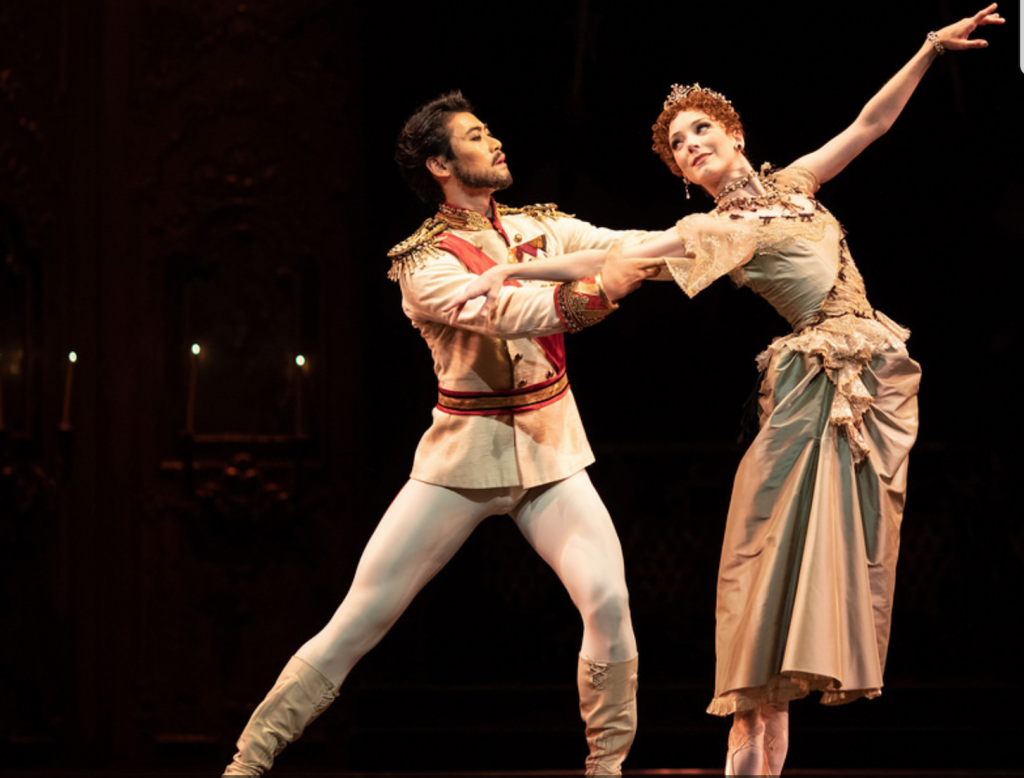 Ryoichi Hirano as Crown Prince Rudolf and Sarah Lamb as Marie Larisch in Mayerling, The Royal Ballet © 2018 ROH. Photograph by Helen Maybanks
Forced into a loveless marriage for political alliances, the crown prince spends his celebratory wedding ball carelessly flirting his way through the court ladies. Completely disregarding his new bride, Princess Stephanie of Belgium, until he is thrust back into her company. Failing to gain his mother's sympathies the prince returns to his apartments where Stephanie is waiting. He then forces himself upon her whilst verifying her with a revolver, as she's flung around like a delicate rag doll.
The start of the second act takes us on a visit to the notorious tavern, almost an hour of police raids, prostitutes and the start of the romance which leads to a dismal death.
Mary, at only seventeen, clings onto the Shakespearian styled love as tightly as she does Rudolf. Scurrying around after the prince, revolver in hand like a treasured toy. Full of the youthful giddiness of an idea she'd never truly understand, eyes wide and tainted with the idealism of dying at her lover's hand. They make love in a hurried passionate way before a shot of morphine is taken and quickly followed by two gunshots. Only to be secretly buried and brushed out of thought from a society that once cherished her.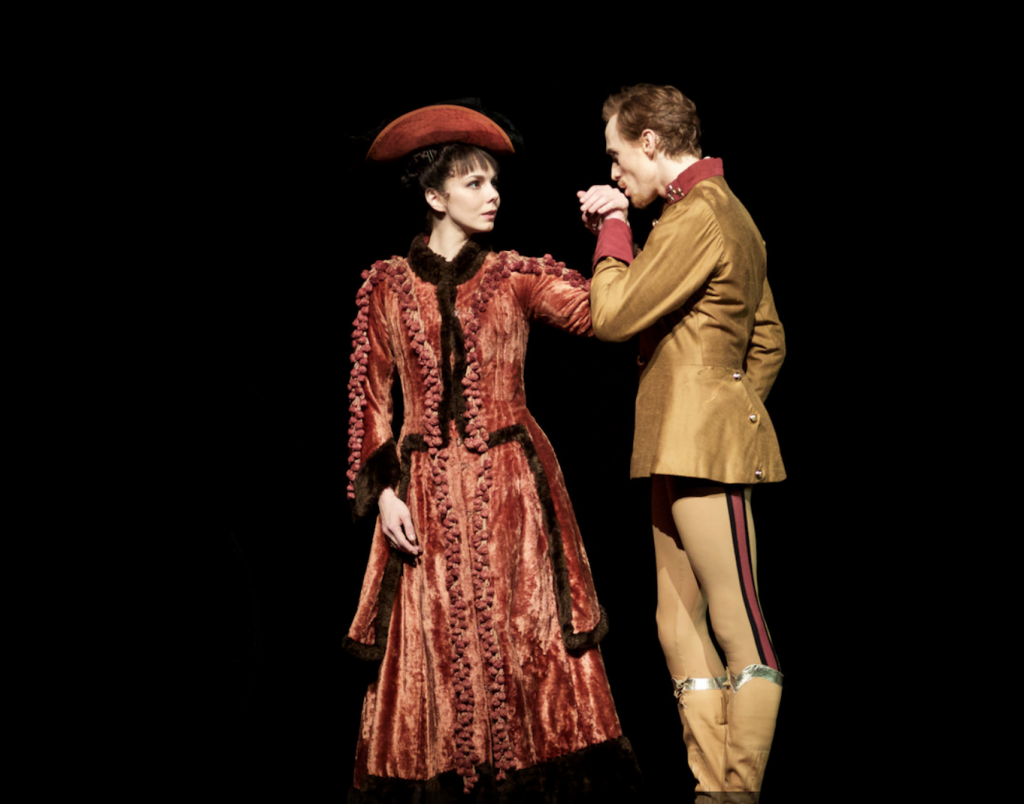 Edward Watson as Crown Prince Rudolf and Natalia Osipova as Mary Vetsera in Mayerling, The Royal Ballet © 2017 ROH. Photograph by Alice Pennefather
Appointed principle earlier this year Ball faced one of the ballets most gruelling, yet rewarding male leads. Point perfect pirouettes and seemingly effortless lift transitions the part of the crown prince was in exceptionally safe hands. As the first British ballet to put a male lead at its heart, it cannot afford to give it freely, but Ball did it the justice it demands.
Mayerling is one of the only ballets where the male lead outshines his female counterpart choosing a dancer is one of the most painstakingly important decisions.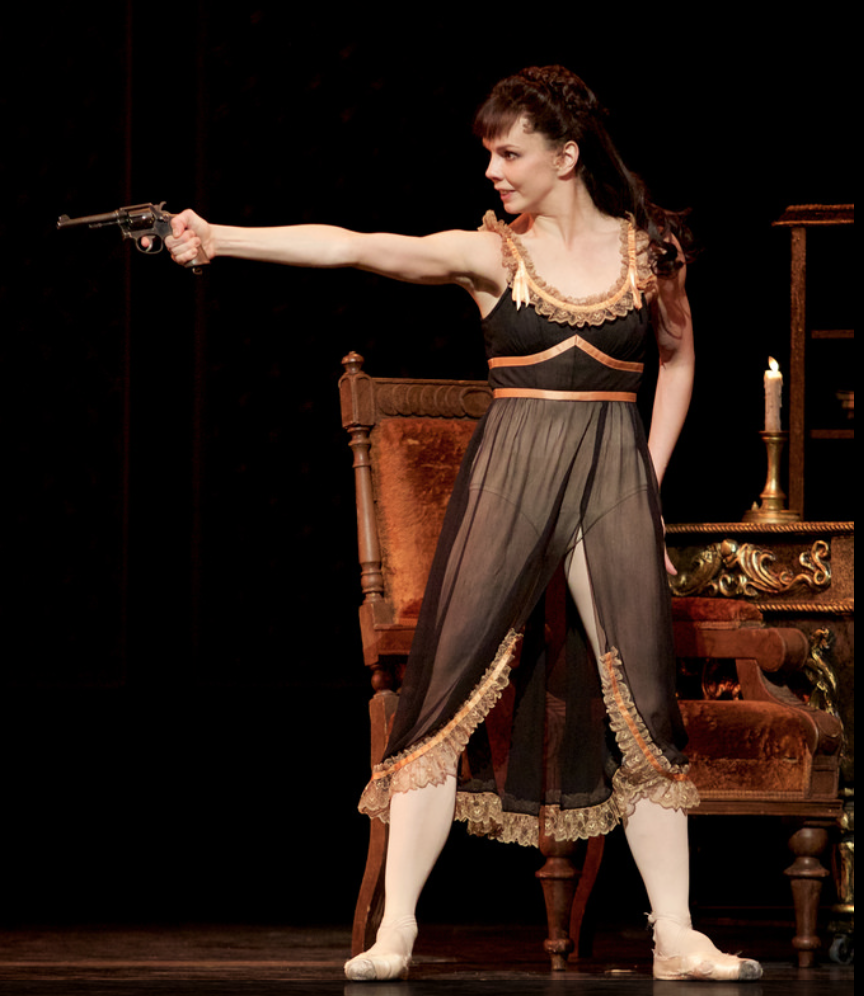 Sarah Lamb as Mary Vetsera in Mayerling, The Royal Ballet © 2017 ROH. Photograph by Alice Pennefather
A ballet of three acts can often feel drawn out, particularly with the longest lasting almost an hour. However, the pace of MacMillan's flawless choreography paired with Ball's faultless performance makes for a mesmerising three hours. That being said with multiple mistresses and ballroom scenes full of similar twirling tulle it can be particularly difficult to follow at times. Studying the programme before you go in is a definite life saver.
Mayerling runs up until October 30th at the Royal Opera house, Covent Garden and is not one to miss for any ballet lover. You can pick up your ticket here.
Words by Millie Davy-McVay